Inside Kate Middleton's sophisticated royal registry
Check out what the duchess has been busy stocking baby's nursery with.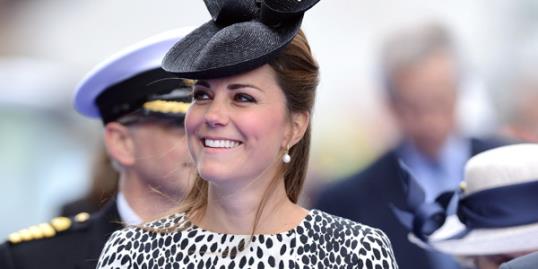 Since her official maternity leave began, the Duchess of Cambridge has been busy stocking baby's nursery with all the must-have's she and Prince William need before their little bundle's arrival.
Kate Middleton was spotted out and about all over London with her mum, Carole, picking up trinkets, toys, gear, clothing and accessories for the eventual heir to the throne.
We've got details on where the mum-to-be has been spotted, plus the inside scoop on what Kate's been busy browsing the shelves for. 
Take a look:
Granary Geo Plan Wallpaper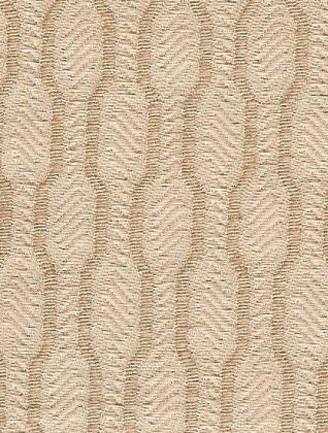 This isn't the first time we've seen Kate at the high-end decor store! She was spotted a few weeks ago looking through blue-inspired patterns but since then, sounds like she's had a change of heart. Last we heard, Kate was taken with their brown and beige patterns — which makes this print a total winner! Geo Plan - Granary printed wallpaper, price TBD
Moses Basket Crib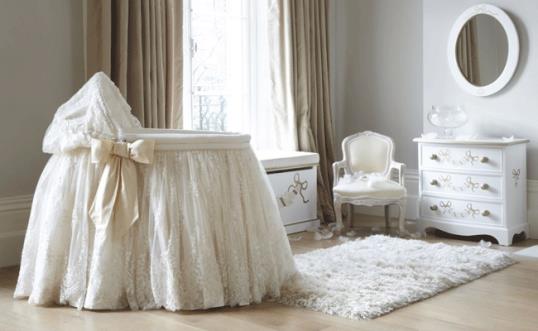 At Dragon's of Walton Street, Kate shopped the same aisles that Prince William's late mother, Diana, used to outfit her boys' nurseries. After taking a peek at this Moses basket, how could she ever say no? Dragons Luxury Moses Basket, 2,995 (in British pounds)
Handmade Baby Clothes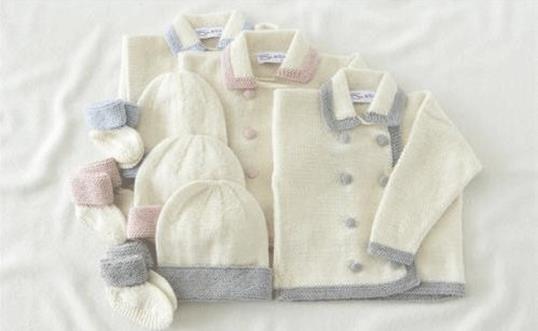 At The Nursery Window, Kate shopped with her mum for bibs, accessories and clothing for baby. Once we laid eyes on these merino/cashmere handknitted coats, it was over for us. Hope Kate felt the same! Pompom Jack Coat, 80 (in British pounds)
Sand-Colored Stroller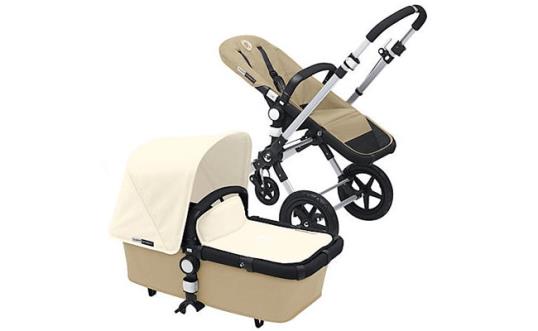 The duchess is a regular at Peter Jones in London, and a nearby shop owner spilled that Kate was eyeing a sand-colored stroller. Perhaps this one? Bugaboo Cameleon3 Pushchair Base Unit and Carrycot, 729 (in British pounds)
Swaddle Blanket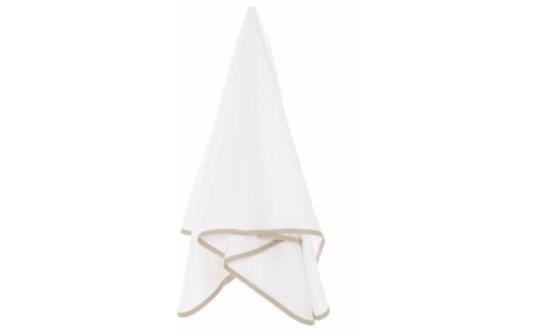 Trotters marks one of Kate's favorite shopping locales. She's been to the exclusive childrenswear store several times. Hope this swaddle blanket made it home with her! Swaddling Jersey Blanket, 14.99 (in British pounds)
Did you shop all over for your nursery needs?
More from The Bump:
Kate Middleton Photo: Getty Images/The Bump
Product Photos: Courtesy of the manufacturer/The Bump
News, stories, tips and laughs for moms & dads
Any of these sound familiar?

4 steps for raising a child who doesn't feel emotionally stranded.

You just had a baby? You're a superstar! All those diapers, all that spit up, and you're makin' magic happen. But you're also likely tired - really tired - and busy (so, so busy). Taking time for yourself might seem like an indulgence but a happy mom makes for a happy baby. Here are 7 things you should definitely do to keep your sanity intact and your spirit high. <more, below>

Summertime is on, and the kids are out of school. Every mom knows that for these three months it's more important than ever to keep the kids busy. But you don't have to schedule your life away with camps, or drop a bundle on activities and games that come in a box. You can make your own fun, and even include the kids in the prep, with some simple, inexpensive DIY crafts that will keep them playing 'til the lightening bugs come out. Make your own fingerpaint, bubbles, and crayons. Create a fort-building kit and superhero capes that will kick their imaginations into overdrive. Here are 10 of our favorite kid-friendly DIY crafts to fuel your summertime fun.

Let these DIY dog bed projects be your inspiration and within a single weekend, you can construct something that really makes Rex feel like a king.

The task of finding an eco-friendly, safe-for-baby gift parents-to-be will actually use is kind of challenging. Add to that a price limit of $50, and the feat suddenly feels impossible! Fortunately, we combed the marketplace for some of the prettiest, most useful, sweetest gifts for baby and family. Many are fine on their own, while others would work well as part of a bigger basket — you know, if you wish to achieve that shower-goer hero status.

Jennifer Goodall gave birth Friday after much drama

My kids snapped a pic of me on my phone and it changed how I see myself

6-year-old has rare brain condition

He wanted to know if woman was pregnant

Did your state make the grade?

Remember the concept of weekends being a time for rest, relaxation, and togetherness? No? Us either. Between soccer games, playdates, dragging your kids to see the new exhibition at the local children's museum, and we need to pick up a gift for that birthday party that starts in . . . 20 minutes, juggling a busy family's weekend schedule can be more stressful than a weekday. While we know it's simply not realistic to cancel all your plans and obligations moving forward, clearing the calendar for just one weekend can be just the refresher that your family's craving. Here's why.