Inside Kate Middleton's sophisticated royal registry
Check out what the duchess has been busy stocking baby's nursery with.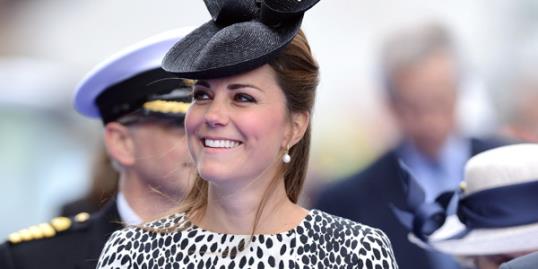 Since her official maternity leave began, the Duchess of Cambridge has been busy stocking baby's nursery with all the must-have's she and Prince William need before their little bundle's arrival.
Kate Middleton was spotted out and about all over London with her mum, Carole, picking up trinkets, toys, gear, clothing and accessories for the eventual heir to the throne.
We've got details on where the mum-to-be has been spotted, plus the inside scoop on what Kate's been busy browsing the shelves for. 
Take a look:
Granary Geo Plan Wallpaper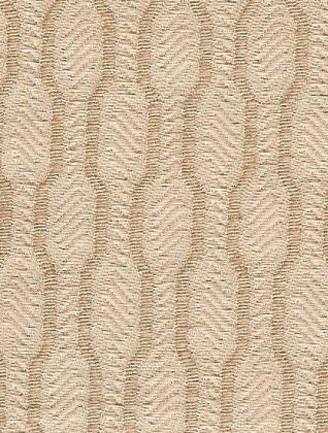 This isn't the first time we've seen Kate at the high-end decor store! She was spotted a few weeks ago looking through blue-inspired patterns but since then, sounds like she's had a change of heart. Last we heard, Kate was taken with their brown and beige patterns — which makes this print a total winner! Geo Plan - Granary printed wallpaper, price TBD
Moses Basket Crib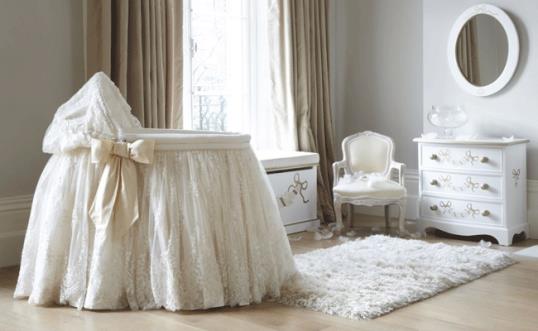 At Dragon's of Walton Street, Kate shopped the same aisles that Prince William's late mother, Diana, used to outfit her boys' nurseries. After taking a peek at this Moses basket, how could she ever say no? Dragons Luxury Moses Basket, 2,995 (in British pounds)
Handmade Baby Clothes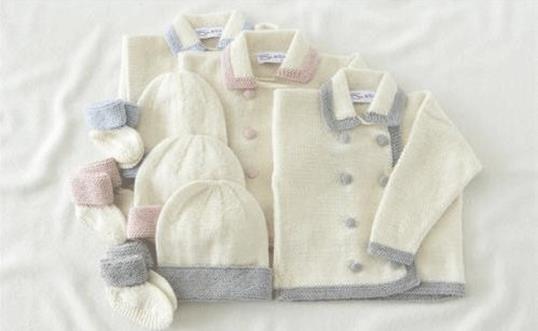 At The Nursery Window, Kate shopped with her mum for bibs, accessories and clothing for baby. Once we laid eyes on these merino/cashmere handknitted coats, it was over for us. Hope Kate felt the same! Pompom Jack Coat, 80 (in British pounds)
Sand-Colored Stroller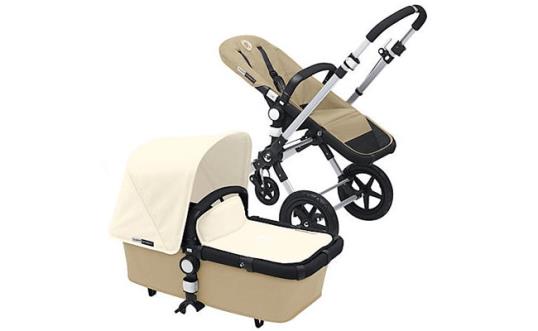 The duchess is a regular at Peter Jones in London, and a nearby shop owner spilled that Kate was eyeing a sand-colored stroller. Perhaps this one? Bugaboo Cameleon3 Pushchair Base Unit and Carrycot, 729 (in British pounds)
Swaddle Blanket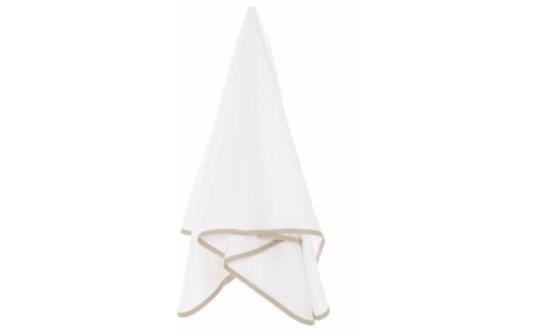 Trotters marks one of Kate's favorite shopping locales. She's been to the exclusive childrenswear store several times. Hope this swaddle blanket made it home with her! Swaddling Jersey Blanket, 14.99 (in British pounds)
Did you shop all over for your nursery needs?
More from The Bump:
Kate Middleton Photo: Getty Images/The Bump
Product Photos: Courtesy of the manufacturer/The Bump
News, stories, tips and laughs for moms & dads
As you trim your tree, hang the lights, bake cookies and prepare for guests, remember that there's a certain member of your family who also deserves something extra special this holiday season: your dog. Save a little space under the tree for these beds, toys, collars and outfits for your favorite canine. Plus, we've even included a couple of gifts for the dog lovers in your life!

Dr. Marty Becker shares questions you should ask yourself before making the commitment to foster a shelter pet.

What one mom learned about herself might just change your world

From Ryan Gosling earrings to portable speakers, there's something here for kids of all ages.

When it comes to holiday giving, it's the thought that counts, which is why homemade gifts from kids are so treasured by their mothers. Children might not have money to spend on an expensive piece of jewelry or designer handbag, but they do have the time to DIY something special for their number one fan. If you're in charge of helping the little ones think of presents, check out the above list of homemade gifts for mom. From a custom vase to Instagram coasters to Warhol-inspired wall art, we have something for every taste and skill level.

At our household, we have a large, diverse collection of toys. While I'm not as uptight as my husband on what enters our kids' toy chest, my husband must approve all toy acquisitions mostly because of aesthetics (appearance is important). In our search for functional and stylish toys, the sustainable ones often have the best design, and appeal to the visual and tactile senses or improve fine motor skills such as dexterity and hand coordination. Here are a few of our family favorites that intrigue and hold our little ones' attention—and look good, too.

Worried that a violent video game might sneak its way into your shopping cart during the holidays? Before you make it to the register, make sure you're armed with all the information you need regarding your child's games. Just because your well-meaning thirteen-year-old promises you that the game he's about to buy with the gift card from Uncle Mike is totally chill, doesn't mean it's good for kids. Do your research ahead of time to avoid any game store drama. And have a chat with your offspring before the big day; let them know that you're going to have to green light their choices before they get their hearts set on any particular item. At the end of the day, you're just being a good parent. Some of the games on the market now may look OK at first glance, but are actually quite objectionable. Trust us: We've done our homework and we're here to give you the ultimate low-down. Check out this slideshow for all the games to steer clear of this season. Don't say we didn't warn you.

Two sociologists have found that parents who have daughters are more inclined to support the GOP and turn a cold shoulder to Democrats.

The experts at Nameberry.com predict what will be big in baby-naming next year

Famed event-planner David Stark shared tips for making chic holiday decorations using items you already have around the house. Take a look!

Sociologist Karen Z. Kramer found that over the past decade more than 550,000 men were stay-at-home fathers, which is about 3.5 percent of the married with kids population.

Ben Miller celebrates his wife's birthday and the anniversary of the day their premature son Ward Miles came home for good with a video documenting his first year.