The Real Problem if Facebook Allows Kids on its Site
Their new proposal to allow children under 13 onto the site will ultimately curtail the parents' social satisfaction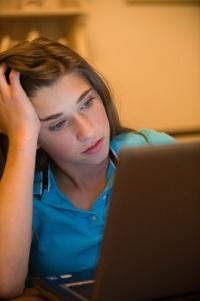 Facebook is looking at ways to allow children onto the site. Of course, allowing kids onto the Facebook of today is as dangerous as letting them into a combined strip club/gun show. Zuck and the team know that, and are responding by mentioning that they'd basically create a Disneyland version of Facebook. Parents would control who their kids are friends with, who they communicate with, and similar such parental controls. Stop me when it sounds like the kind of fun kids are looking for. Usually kids break away to their friends or social sites to have a moment free from their parents. If anything, having kids on Facebook with tight parental controls is going to give mom and dad rich (if not abusive), Google-esque personal information. And our kids shouldn't even think about planning any terrorist attacks.
But the real problem for Facebook, if they allow children 13-and-under on the site, is not that they'll be ruining the experience for kids, but that they'll be ruining it for parents. Facebook is the only place many busy parents have to gush or brag about their kids. Without Facebook, where would our old high school buddies post meaningless pictures of their kids leaving the grocery store? Or, how about those notes about being so proud of our kids for having finished a school year without becoming addicted to bath salts and eating the teacher's face? Facebook is where parents talk to other parents about their kids—even if it's done so indirectly. Can you imagine if your kid were now privy to everything that was posted about him, or saw every image you've ever posted of him on Facebook? I'm willing to bet that whatever connections kids were hoping to make online, it wasn't to have their friends find them tagged in videos in which they dance around in diapers singing Rock You like a Hurricane. Your kid thought that was a private toddler moment. Now he'll learn their diaper dancing has 172 likes.
The end result will be that parents will back off their posting for fear of embarrassing their kids, and kids won't want to post on anything that is being sent right to mommy's inbox. The only people left on Facebook will be college kids and people asking me to "Branch Out." No thanks. If I want to be that bored, I'll join LinkedIn.
Should Facebook allow kids?
Love our blog? Become a fan of MSN Living on Facebook.  We're like the Lady Gaga of news and entertainment portals.
Check out my hilarious book Sorry I Peed on You (and other heartwarming letters to Mommy)(Andrews McMeel). Makes a great baby shower gift!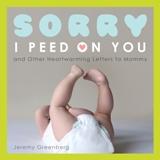 And hey, do ya love doggies and puppies? My hilarious and adorable new book, Sorry I Pooped in Your Shoe (and Other Heartwarming Letters from Doggie) (Andrews McMeel) is now available!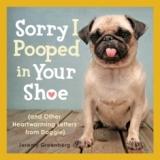 News, stories, tips and laughs for moms & dads
6-year-old has rare brain condition

He wanted to know if woman was pregnant

Did your state make the grade?

A new dad finds an Epcot Center's worth of innovation after expecting none at all.

Alcohol and tattoos are not meant for the pre-teen set

But Debra Harrell now has custody of daughter again

I am probably not the first to tell you this: Kids come with lots of stuff. Even if you try to be as minimal as possible, the little creatures require an awful lot to keep things running smoothly. Here's a master-plan slideshow of ways to cut corners on space in every room to accommodate all the things that come along with kids.

You never know for certain what type of parent you'll be until you've actually become one and your parenting style, as it becomes evident, may surprise you. Here are 4 parenting books to help you figure it all out.

Sunshine! Camping! Pool parties! BBQs! The sunny season is here and to help you make the most of it, we've hand-picked 7 great products to make this summer the best your family has ever had. Click through for our list to inspire your sunny day fun. From our sponsor: Walmart

We all love a picnic. But do one quick search for 'picnic ideas' on Pinterest and you're instantly teleported into a land of overachieving home chefs clearly looking for their big break on Food Network. Well, never mind that, we say. Scratch the 25-ingredient recipes and the incessant trips to the craft store for that perfect tablescape. Here are 5 truly simple picnic ideas that will look great, taste great, and make you feel like the winner you are! From our sponsor: Walmart

Admit it — you do these things, too! And that's OK. But maybe — just maybe — it's time to think about changing things up a little bit, for the sake of your sanity, your relationship with your kids, and because life's too short.

We asked veterinary experts and readers which breeds they think and if it is OK to shave longhaired pets in the summer.