The Real Problem if Facebook Allows Kids on its Site
Their new proposal to allow children under 13 onto the site will ultimately curtail the parents' social satisfaction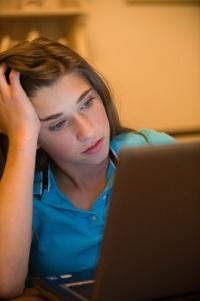 Facebook is looking at ways to allow children onto the site. Of course, allowing kids onto the Facebook of today is as dangerous as letting them into a combined strip club/gun show. Zuck and the team know that, and are responding by mentioning that they'd basically create a Disneyland version of Facebook. Parents would control who their kids are friends with, who they communicate with, and similar such parental controls. Stop me when it sounds like the kind of fun kids are looking for. Usually kids break away to their friends or social sites to have a moment free from their parents. If anything, having kids on Facebook with tight parental controls is going to give mom and dad rich (if not abusive), Google-esque personal information. And our kids shouldn't even think about planning any terrorist attacks.
But the real problem for Facebook, if they allow children 13-and-under on the site, is not that they'll be ruining the experience for kids, but that they'll be ruining it for parents. Facebook is the only place many busy parents have to gush or brag about their kids. Without Facebook, where would our old high school buddies post meaningless pictures of their kids leaving the grocery store? Or, how about those notes about being so proud of our kids for having finished a school year without becoming addicted to bath salts and eating the teacher's face? Facebook is where parents talk to other parents about their kids—even if it's done so indirectly. Can you imagine if your kid were now privy to everything that was posted about him, or saw every image you've ever posted of him on Facebook? I'm willing to bet that whatever connections kids were hoping to make online, it wasn't to have their friends find them tagged in videos in which they dance around in diapers singing Rock You like a Hurricane. Your kid thought that was a private toddler moment. Now he'll learn their diaper dancing has 172 likes.
The end result will be that parents will back off their posting for fear of embarrassing their kids, and kids won't want to post on anything that is being sent right to mommy's inbox. The only people left on Facebook will be college kids and people asking me to "Branch Out." No thanks. If I want to be that bored, I'll join LinkedIn.
Should Facebook allow kids?
Love our blog? Become a fan of MSN Living on Facebook.  We're like the Lady Gaga of news and entertainment portals.
Check out my hilarious book Sorry I Peed on You (and other heartwarming letters to Mommy)(Andrews McMeel). Makes a great baby shower gift!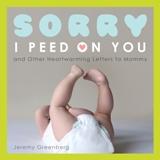 And hey, do ya love doggies and puppies? My hilarious and adorable new book, Sorry I Pooped in Your Shoe (and Other Heartwarming Letters from Doggie) (Andrews McMeel) is now available!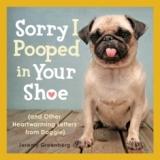 News, stories, tips and laughs for moms & dads
Frustrated mom invents Ignore No More app

Do you have the right mix of moms surrounding you?

It's hard to keep young kids entertained while being confined indoors, but fear not, for we have some fun ideas to keep the entire family from climbing the walls during rainy days.

Back in our day, ending up with the same exact backpack as your BFF was a legitimate back-to-school concern. Nowadays? There are so many options, it's dizzying!

It is a parent's eternal dilemma: What do I make the kids for lunch today? And tomorrow? And next week? We fall into ruts, succumb to the tried-and-true, give in to our children's demands for junk food. No more! These school lunch ideas—for everything from sandwiches to snacks to hot meals—will freshen up your daily routine, so much so you may be tempted to make them for yourself.

Whether your kids have recently gone back to school or are preparing to go shortly, it's never too late to start thinking about how we can make this year successful and low-stress, both for our kids and ourselves. With that, here are 6 things parents might want to stop doing this year in order to make it the best one yet...for all of you!

Some families spend their after-dinner time playing card games, watching television, or prepping for the next day. And that is fine and dandy, but be sure to incorporate some new, fun games and activities into your evenings to keep it fresh and exciting during the school year.

Head back to school in style with these fashionable, affordable picks

Helpful tips for easing first day jitters.

Get savvy tips for saving cash on your children's school supplies

There's the list of supplies the school sends you; then there's what your kid really needs. Here's how to get off to a smart start and keep things organized all year.

After a long, fun, and relaxing summer, the thought of going back to school is a harsh one. It's only been three months since you walked the halls of your school, but it might as well have been an eternity because your brain pretty much remembers nothing. From getting lost trying to find your class in Hallway C to trying to figure out which table to eat at for lunch, here are just some of the many first day struggles we've all been through.