The Real Problem if Facebook Allows Kids on its Site
Their new proposal to allow children under 13 onto the site will ultimately curtail the parents' social satisfaction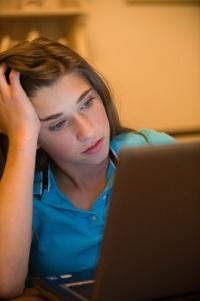 Facebook is looking at ways to allow children onto the site. Of course, allowing kids onto the Facebook of today is as dangerous as letting them into a combined strip club/gun show. Zuck and the team know that, and are responding by mentioning that they'd basically create a Disneyland version of Facebook. Parents would control who their kids are friends with, who they communicate with, and similar such parental controls. Stop me when it sounds like the kind of fun kids are looking for. Usually kids break away to their friends or social sites to have a moment free from their parents. If anything, having kids on Facebook with tight parental controls is going to give mom and dad rich (if not abusive), Google-esque personal information. And our kids shouldn't even think about planning any terrorist attacks.
But the real problem for Facebook, if they allow children 13-and-under on the site, is not that they'll be ruining the experience for kids, but that they'll be ruining it for parents. Facebook is the only place many busy parents have to gush or brag about their kids. Without Facebook, where would our old high school buddies post meaningless pictures of their kids leaving the grocery store? Or, how about those notes about being so proud of our kids for having finished a school year without becoming addicted to bath salts and eating the teacher's face? Facebook is where parents talk to other parents about their kids—even if it's done so indirectly. Can you imagine if your kid were now privy to everything that was posted about him, or saw every image you've ever posted of him on Facebook? I'm willing to bet that whatever connections kids were hoping to make online, it wasn't to have their friends find them tagged in videos in which they dance around in diapers singing Rock You like a Hurricane. Your kid thought that was a private toddler moment. Now he'll learn their diaper dancing has 172 likes.
The end result will be that parents will back off their posting for fear of embarrassing their kids, and kids won't want to post on anything that is being sent right to mommy's inbox. The only people left on Facebook will be college kids and people asking me to "Branch Out." No thanks. If I want to be that bored, I'll join LinkedIn.
Should Facebook allow kids?
Love our blog? Become a fan of MSN Living on Facebook.  We're like the Lady Gaga of news and entertainment portals.
Check out my hilarious book Sorry I Peed on You (and other heartwarming letters to Mommy)(Andrews McMeel). Makes a great baby shower gift!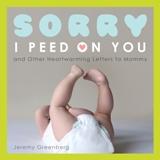 And hey, do ya love doggies and puppies? My hilarious and adorable new book, Sorry I Pooped in Your Shoe (and Other Heartwarming Letters from Doggie) (Andrews McMeel) is now available!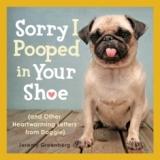 family: tips, trends & advice for all things family
With all the glitz and glamour that comes out of Tinseltown (not to mention the endless tabloid fodder), it's not always obvious that many celebrities are animal lovers, too.

From designer crosses to giant breeds, we scoured Vetstreet's data of millions of dog breeds to determine the trendiest breeds of the past decade.

One of the most unsettling consequences of bringing a child into your previously simple, happily oblivious manly life is that you're now unquestionably, inescapably…The Man.

Whether it was baby's first kick or the first time your boobs leaked in public, there's a point in every mom's life when the world as you know it ends and you realize -- Whoa, I'm someone's mom now. Some of our favorite mommy bloggers revealed what their aha moments were. They range from heartwarming to completely hilarious.

From DIY jewelry to homemade "flowers" to sweet vases, you can help your kid make mom's day with these crafty gifts.

The first parenting shock: They let you take the baby home. Like, without supervision. Only then do the real surprises unfold. Here's what readers told us was most unexpected for them as they embraced this whole mama thing.

Be prepared to say, 'awww,' multiple times while flipping through this collection super-sweet stuff for babies and kids on Etsy.com. Take a peek at some of our favorite finds for moms (and click 'More' to find out how to get this amazing gnome hat!)...By MSN Living editors

Your Mother's Day plans are all set, right? Brunch is booked and a fabulous gift is wrapped and ready to go. So take a breather and celebrate these stylish celebrity moms who work hard, care for their kids, and manage to look amazing in the process.

Find out this year's top baby names on Parenting.com, and see what we predict will be big in 2013

Sophia and Jacob reign supreme.

In an online contest, Parenting.com asked readers to tell us what it means to "have it all." Read the winner's moving essay on how that phrase has defined her motherhood, plus essays from the three runners up.

Tow lot employee finds abandoned pup.