Library reconsiders ban on children
Boulder Public Library officials are trying to reverse a rule barring unattended children under 12.
Boulder Public Library officials are trying to reverse a ban on children under the age of 12 from the city's libraries unless they are with a parent, reports The Gazette.
The directive was put in place out of concern that young children are sometimes being left alone in the children's sections and have been known to act up and ignore the "indoor voice" rule.  Library officials also cited safety issues; the children's section at the main downtown branch is located right near the front door.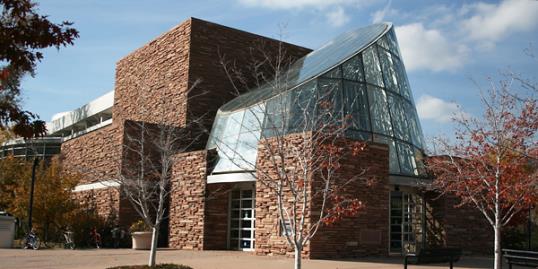 More from MSN Living: 51 perfect daytrips for families\
The commission voted Tuesday to replace the new rule with a policy that says children in need of supervision must be accompanied by a parent, reports the Boulder Daily Camera. If the parents cannot be found, the child could be placed in police custody.
However, parents of older children who had been using the libraries on their own for years objected. They pointed out that their children can ride their bikes around Boulder unattended and even take the bus to Denver, reports the Boulder Daily Camera.
More from MSN Living: The most popular baby names of all time
"We heard from a lot of the public that 12 years old was too old and these kids are often in middle school and get themselves to and from school and have a lot of liberty," Boulder Library Commission member, Anne Sawyer was quoted. "It's a great transitional place where children can learn to be on their own."
The new policy still has to be approved by the city attorney and another vote by the library commission.
Do you think library employees should supervise unattended children under 12? Or should they be accompanied by a parent?
Bing: Would you feel safe with armed guards protecting your child?
More from MSN Living:
Top baby name predictions for 2013
20 Pinterest crafting 'fails'
Best baby names of 2012
Photo: View of the Boulder Public Library (Stephen Finn/Alamy)
News, stories, tips and laughs for moms & dads
Do you have the right mix of moms surrounding you?

It's hard to keep young kids entertained while being confined indoors, but fear not, for we have some fun ideas to keep the entire family from climbing the walls during rainy days.

Back in our day, ending up with the same exact backpack as your BFF was a legitimate back-to-school concern. Nowadays? There are so many options, it's dizzying!

It is a parent's eternal dilemma: What do I make the kids for lunch today? And tomorrow? And next week? We fall into ruts, succumb to the tried-and-true, give in to our children's demands for junk food. No more! These school lunch ideas—for everything from sandwiches to snacks to hot meals—will freshen up your daily routine, so much so you may be tempted to make them for yourself.

Whether your kids have recently gone back to school or are preparing to go shortly, it's never too late to start thinking about how we can make this year successful and low-stress, both for our kids and ourselves. With that, here are 6 things parents might want to stop doing this year in order to make it the best one yet...for all of you!

Some families spend their after-dinner time playing card games, watching television, or prepping for the next day. And that is fine and dandy, but be sure to incorporate some new, fun games and activities into your evenings to keep it fresh and exciting during the school year.

Head back to school in style with these fashionable, affordable picks

Helpful tips for easing first day jitters.

Get savvy tips for saving cash on your children's school supplies

There's the list of supplies the school sends you; then there's what your kid really needs. Here's how to get off to a smart start and keep things organized all year.

After a long, fun, and relaxing summer, the thought of going back to school is a harsh one. It's only been three months since you walked the halls of your school, but it might as well have been an eternity because your brain pretty much remembers nothing. From getting lost trying to find your class in Hallway C to trying to figure out which table to eat at for lunch, here are just some of the many first day struggles we've all been through.

It's time to start rifling through bins of composition notebooks, glue sticks and highlighter pens. Your kids are heading back to school! We've rounded up 10 relatively easy DIY ideas from Pinterest to satisfy any crafty (or wannabe) parent. Send your kids off with one of these cute concepts that are sure to deliver lots of 'likes' on your Facebook page.