Library reconsiders ban on children
Boulder Public Library officials are trying to reverse a rule barring unattended children under 12.
Boulder Public Library officials are trying to reverse a ban on children under the age of 12 from the city's libraries unless they are with a parent, reports The Gazette.
The directive was put in place out of concern that young children are sometimes being left alone in the children's sections and have been known to act up and ignore the "indoor voice" rule.  Library officials also cited safety issues; the children's section at the main downtown branch is located right near the front door.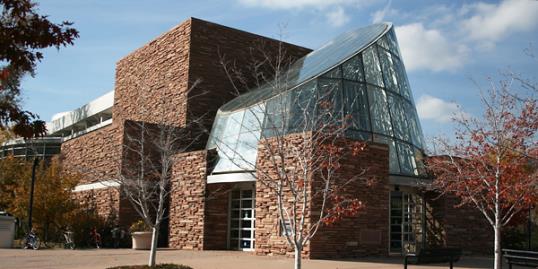 More from MSN Living: 51 perfect daytrips for families\
The commission voted Tuesday to replace the new rule with a policy that says children in need of supervision must be accompanied by a parent, reports the Boulder Daily Camera. If the parents cannot be found, the child could be placed in police custody.
However, parents of older children who had been using the libraries on their own for years objected. They pointed out that their children can ride their bikes around Boulder unattended and even take the bus to Denver, reports the Boulder Daily Camera.
More from MSN Living: The most popular baby names of all time
"We heard from a lot of the public that 12 years old was too old and these kids are often in middle school and get themselves to and from school and have a lot of liberty," Boulder Library Commission member, Anne Sawyer was quoted. "It's a great transitional place where children can learn to be on their own."
The new policy still has to be approved by the city attorney and another vote by the library commission.
Do you think library employees should supervise unattended children under 12? Or should they be accompanied by a parent?
Bing: Would you feel safe with armed guards protecting your child?
More from MSN Living:
Top baby name predictions for 2013
20 Pinterest crafting 'fails'
Best baby names of 2012
Photo: View of the Boulder Public Library (Stephen Finn/Alamy)
News, stories, tips and laughs for moms & dads
What are we teaching our children when we focus on their achievements rather than their kindness?

Discover the seemingly insignificant things that can affect your chances of getting pregnant.

A thrill-obsessed subculture claimed another life this week.

A few suggested answers for the diciest questions

Must-haves for every mommy on the road

Here's our list of fifteen moms in the food industry that deserve some recognition.

The site gets high marks for its user-friendly interface and excellent and responsive customer service. And the reviews are also pretty accurate. Compare amenities and prices next to a hotel's in the same area, and you're likely to see Airbnb come out on top.

We captured a frame-by-frame look just for you.

Other moms can be ruthless when it comes to picking apart your parenting choices. From dissing your decision to go back to work to criticizing when you started baby on solids, here are the most ridiculous comments moms have heard. Bonus, we've got just the right way to respond to the haters! You're welcome.

Nope, you don't have to spend the next nine months in black elastic-waist pants and oversize sweaters. And you don't have to shell out a fortune on your "temporary" wardrobe either. Check out these stylish and affordable maternity clothes.

Because society crumbles without us

Another kid figured out how to get into a claw machine.