Library reconsiders ban on children
Boulder Public Library officials are trying to reverse a rule barring unattended children under 12.
Boulder Public Library officials are trying to reverse a ban on children under the age of 12 from the city's libraries unless they are with a parent, reports The Gazette.
The directive was put in place out of concern that young children are sometimes being left alone in the children's sections and have been known to act up and ignore the "indoor voice" rule.  Library officials also cited safety issues; the children's section at the main downtown branch is located right near the front door.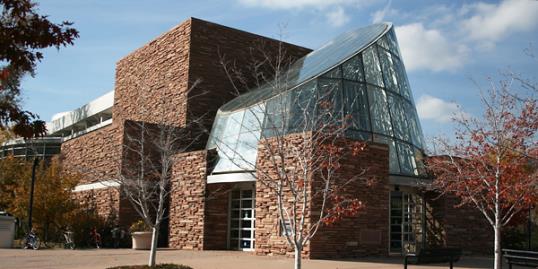 More from MSN Living: 51 perfect daytrips for families\
The commission voted Tuesday to replace the new rule with a policy that says children in need of supervision must be accompanied by a parent, reports the Boulder Daily Camera. If the parents cannot be found, the child could be placed in police custody.
However, parents of older children who had been using the libraries on their own for years objected. They pointed out that their children can ride their bikes around Boulder unattended and even take the bus to Denver, reports the Boulder Daily Camera.
More from MSN Living: The most popular baby names of all time
"We heard from a lot of the public that 12 years old was too old and these kids are often in middle school and get themselves to and from school and have a lot of liberty," Boulder Library Commission member, Anne Sawyer was quoted. "It's a great transitional place where children can learn to be on their own."
The new policy still has to be approved by the city attorney and another vote by the library commission.
Do you think library employees should supervise unattended children under 12? Or should they be accompanied by a parent?
Bing: Would you feel safe with armed guards protecting your child?
More from MSN Living:
Top baby name predictions for 2013
20 Pinterest crafting 'fails'
Best baby names of 2012
Photo: View of the Boulder Public Library (Stephen Finn/Alamy)
News, stories, tips and laughs for moms & dads
Transform the fall vegetable into cool decor pieces.

Put together these creative, but simple, Halloween looks for your youngsters.

We know you're documenting just about every move baby makes. (Do you even have any memory left on your phone? We didn't think so.) These tips from professional photographers can help you perfect your pics.

These six on-trend ideas will make baby's room your new favorite place to hang out.

Baby probably won't remember his first birthday party, but that doesn't mean you can't go all out (after all, parents need to celebrate making it through this first year, right?). These fun, colorful themes take planning to the next level.

See what celebrities who had problems conceiving have to say.

You'll be hearing a lot of advice and opinions. Some of it will be really helpful and some will be just plain wrong. Here are the most common things people say about babies that aren't true.

A new dad finds an Epcot Center's worth of innovation after expecting none at all.

The dog days of summer may be well behind us, but that doesn't mean it's time to pack in the outdoor adventures quite yet.

Protect yourself and your family with these ingenious gizmos and smartphone apps.

Make sure your go-to gadgets are as cute as your style, with these trendy tech finds!

Oh, how the times have changed...