Library reconsiders ban on children
Boulder Public Library officials are trying to reverse a rule barring unattended children under 12.
Boulder Public Library officials are trying to reverse a ban on children under the age of 12 from the city's libraries unless they are with a parent, reports The Gazette.
The directive was put in place out of concern that young children are sometimes being left alone in the children's sections and have been known to act up and ignore the "indoor voice" rule.  Library officials also cited safety issues; the children's section at the main downtown branch is located right near the front door.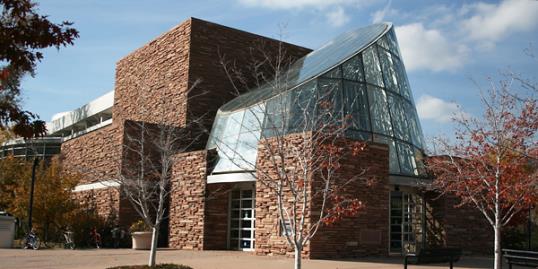 More from MSN Living: 51 perfect daytrips for families\
The commission voted Tuesday to replace the new rule with a policy that says children in need of supervision must be accompanied by a parent, reports the Boulder Daily Camera. If the parents cannot be found, the child could be placed in police custody.
However, parents of older children who had been using the libraries on their own for years objected. They pointed out that their children can ride their bikes around Boulder unattended and even take the bus to Denver, reports the Boulder Daily Camera.
More from MSN Living: The most popular baby names of all time
"We heard from a lot of the public that 12 years old was too old and these kids are often in middle school and get themselves to and from school and have a lot of liberty," Boulder Library Commission member, Anne Sawyer was quoted. "It's a great transitional place where children can learn to be on their own."
The new policy still has to be approved by the city attorney and another vote by the library commission.
Do you think library employees should supervise unattended children under 12? Or should they be accompanied by a parent?
Bing: Would you feel safe with armed guards protecting your child?
More from MSN Living:
Top baby name predictions for 2013
20 Pinterest crafting 'fails'
Best baby names of 2012
Photo: View of the Boulder Public Library (Stephen Finn/Alamy)
News, stories, tips and laughs for moms & dads
Got kids that are questioning whether or not the Easter Bunny is real? If you want to keep the tradition going at least one more year, try one of these ideas...

You're cold-hearted? We'll take care of that for you...read on.

This kid despises poetry and he's not afraid to let you know.

I used to be one of those moms who thought, 'who on earth would bring their child to an event like that?' and then I had a son. Here's why you might become a convert, too.

Take a look at your house for these telltale signs that a cat is running the show.

Check out this list of requirements you should meet before getting a new puppy or adult dog.

Virtually everything you need to know about relationships, you learned in nursery school: Treat people as you want to be treated, clean up after yourself, and don't be a know-it-all.

Here are our experts' best tips for how to be a positive role model for your kids so that they grow up healthy, strong and confident about the way they look.

Much like their famous owners, these pooches live a fabulous life. Some are rescues, others purebred, but one thing is certain – these dogs play an important part in their famous parents' lives. Can you guess who owns each of these dogs?

We captured a frame-by-frame look just for you.

Two controversial science projects resembled weapons, school officials said.