Violent video games and child aggression
Do children become more aggressive after playing video games or are aggressive kids more attracted to violent videos?
The shooting at Sandy Hook Elementary School in Connecticut on Dec. 14 has left the world shocked and heartbroken. In the wake of 26 deaths, including 20 children, there is a desperate search for answers.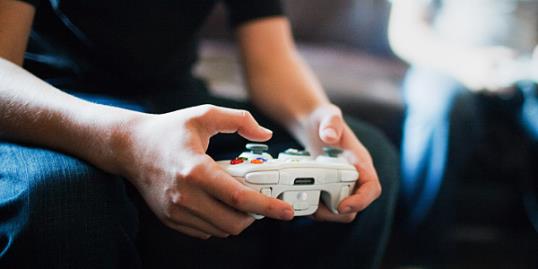 As the community of Newtown and the nation try to make sense of why an individual would carry out such devastation, gun control, mental health issues and violent video games have all been called into question.
As details unfold surrounding Adam Lanza, the 20-year-old Newtown shooter, his "strange" behavior and "obsession" with violent video games keeps surfacing. Lanza lived at his mother's colonial-style mansion, where he had two of the house's four bedrooms – one for himself and the other for the computer where he played violent video games, reports the The Telegraph.
According to express.co.uk, Lanza's favorite video game was said to be a shockingly violent fantasy war game called Dynasty Warriors. Was it a game or easy access to a deadly arsenal of guns – he reportedly learned how to shoot after his mother took him to local ranges - that inspired Lanza to carry out the deadly massacre?
The topic of virtual violence resulting in real life aggression has long been controversial. Are these games simply a fun hobby, or for children who may already be mentally or emotionally unstable, do these games have the ability to push someone over the edge?
A study by Dr. Craig A. Anderson, Ph.D., of Iowa State University in Ames looked at how children and teen's video game habits at one time related to their behavior three to six months later, reports CNN.com.
Bing:
The latest developments in the Connecticut school shooting
.
In every group, children who were exposed to more video game violence did become more aggressive over time than their peers who had less exposure, cites the study. This was true even after the researchers took into account how aggressive the children were at the beginning of the study – a strong predictor of future bad behavior, reports CNN.com.
The findings are "pretty good evidence" that violent video games do indeed cause aggressive behavior, Dr. L. Rowell Huesmann, director of the Research Center for Group Dynamics at the University of Michigan's Institute for Social Research in Ann Arbor was quoted on CNN.com.
"There is a real harm in children having exposure to violence, such as playing violent video games," says Licensed Clinical Psychologist, Debra Kissen, Ph.D., M.H.S.A. of Chicago, IL. "By playing violent video games, children (and adults) become desensitized to this content and therefore experience less of an emotional reaction to violence," says Kissen. "Therefore, violent behavior becomes normalized and becomes a more reasonable alternative when experiencing a conflict."
Other researchers have challenged the association between violent video game use and school shootings, saying that most of the young perpetrators had personality traits, which were apparent before the shootings and predisposed them to violence, reports the Harvard Mental Health Letter. These factors make it more difficult to accept the playing of violent games as an independent risk factor.  
Do you think that violent video games trigger aggressive behavior in kids? Why or why not?
Photo: Image Source/Getty Images
Bing: How to tell if your child is emotionally disturbed
More from MSN Living:
Mom of mentally ill son asks for help
Whether - and what - to tell your kids about this tragedy
How to help your kids feel safe
News, stories, tips and laughs for moms & dads
Megan Davies Mennes has been blogging and posting photos of her son Quinn online for some time now. Quinn has Down syndrome, and Mennes has dealt with a few nasty comments here and there, the type of stuff you'd expect to encounter on the Internet.

From a cozy-chic hotel by the seashore in Los Angeles that doubles as a home away from home to a nature-lover's tropical paradise in Costa Rica, each of these properties is a family-friendly in its own special way.

Two controversial science projects resembled weapons, school officials said.

Must-haves for every mommy on the road

What are we teaching our children when we focus on their achievements rather than their kindness?

Discover the seemingly insignificant things that can affect your chances of getting pregnant.

A thrill-obsessed subculture claimed another life this week.

A few suggested answers for the diciest questions

Here's our list of fifteen moms in the food industry that deserve some recognition.

The site gets high marks for its user-friendly interface and excellent and responsive customer service. And the reviews are also pretty accurate. Compare amenities and prices next to a hotel's in the same area, and you're likely to see Airbnb come out on top.

We captured a frame-by-frame look just for you.

Other moms can be ruthless when it comes to picking apart your parenting choices. From dissing your decision to go back to work to criticizing when you started baby on solids, here are the most ridiculous comments moms have heard. Bonus, we've got just the right way to respond to the haters! You're welcome.