Violent video games and child aggression
Do children become more aggressive after playing video games or are aggressive kids more attracted to violent videos?
The shooting at Sandy Hook Elementary School in Connecticut on Dec. 14 has left the world shocked and heartbroken. In the wake of 26 deaths, including 20 children, there is a desperate search for answers.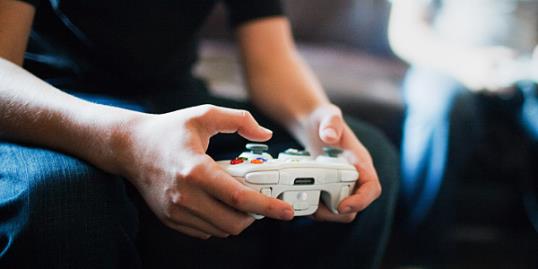 As the community of Newtown and the nation try to make sense of why an individual would carry out such devastation, gun control, mental health issues and violent video games have all been called into question.
As details unfold surrounding Adam Lanza, the 20-year-old Newtown shooter, his "strange" behavior and "obsession" with violent video games keeps surfacing. Lanza lived at his mother's colonial-style mansion, where he had two of the house's four bedrooms – one for himself and the other for the computer where he played violent video games, reports the The Telegraph.
According to express.co.uk, Lanza's favorite video game was said to be a shockingly violent fantasy war game called Dynasty Warriors. Was it a game or easy access to a deadly arsenal of guns – he reportedly learned how to shoot after his mother took him to local ranges - that inspired Lanza to carry out the deadly massacre?
The topic of virtual violence resulting in real life aggression has long been controversial. Are these games simply a fun hobby, or for children who may already be mentally or emotionally unstable, do these games have the ability to push someone over the edge?
A study by Dr. Craig A. Anderson, Ph.D., of Iowa State University in Ames looked at how children and teen's video game habits at one time related to their behavior three to six months later, reports CNN.com.
Bing:
The latest developments in the Connecticut school shooting
.
In every group, children who were exposed to more video game violence did become more aggressive over time than their peers who had less exposure, cites the study. This was true even after the researchers took into account how aggressive the children were at the beginning of the study – a strong predictor of future bad behavior, reports CNN.com.
The findings are "pretty good evidence" that violent video games do indeed cause aggressive behavior, Dr. L. Rowell Huesmann, director of the Research Center for Group Dynamics at the University of Michigan's Institute for Social Research in Ann Arbor was quoted on CNN.com.
"There is a real harm in children having exposure to violence, such as playing violent video games," says Licensed Clinical Psychologist, Debra Kissen, Ph.D., M.H.S.A. of Chicago, IL. "By playing violent video games, children (and adults) become desensitized to this content and therefore experience less of an emotional reaction to violence," says Kissen. "Therefore, violent behavior becomes normalized and becomes a more reasonable alternative when experiencing a conflict."
Other researchers have challenged the association between violent video game use and school shootings, saying that most of the young perpetrators had personality traits, which were apparent before the shootings and predisposed them to violence, reports the Harvard Mental Health Letter. These factors make it more difficult to accept the playing of violent games as an independent risk factor.  
Do you think that violent video games trigger aggressive behavior in kids? Why or why not?
Photo: Image Source/Getty Images
Bing: How to tell if your child is emotionally disturbed
More from MSN Living:
Mom of mentally ill son asks for help
Whether - and what - to tell your kids about this tragedy
How to help your kids feel safe
News, stories, tips and laughs for moms & dads
Yep, you're older than you think

Avoid these gaffes for a better relationship with your stepchildren—and your spouse.

The top 25 best holiday movies for kids and their families, from old school classics like Miracle on 34th Street and It's a Wonderful Life, to newer classics like Elf and The Nightmare Before Christmas.

Since the dawn of time, we men have been preprogrammed with two biological imperatives: Number one: to bravely kill bathtub spiders; and number two: to reproduce. (Actually, I really should have ordered those in reverse.) So what happens when we find out we're infertile?

New mamas weigh in on all the things they wish someone had warned them about before baby arrived.

We scoured Pinterest for 30 way-too-cute Elf on the Shelf poses we'd never seen before...let these inspire you during your family's funniest tradition.

Stroll down any aisle of a Toys"R"Us these days and you'll be confronted with a billion options that are light-years beyond anything you had to entertain yourself with as a kid. Lego cruise ships (complete with flatscreen TVs in the lounge and sideboard jet-skis), battery-operated Mercedes-Benz sedans, and hi-tech tablets with Android operating systems abound. We wondered, as we let ourselves get nostalgic for a moment, if any of the beloved toys we played with as children were still even on the market. Thanks to a quick hunt on the Internet we were able to find that Fisher Price still makes their classic Two Tune TV, and you can still get your hands on a good ol' Slinky. Here's a roundup of the best old-school toys for kids-- we encourage you to click through the slideshow and consider wrapping up a well-loved classic for your little one this year.

Cabbage Path Kids turn 30 this year.

Baby booms are certainly fun, but the pileup of shower invites can be rough on a bank account. The challenge: Find a great gift for cheap that's cute, useful, "big" enough to count as a whole gift...and doesn't seem like you skimped. Here are eight fun, functional options I love that definitely fit the bill. And they're all under $30! By The Bump Editors

You'd be shocked at how much a choice selection of apps can change your life for the better. From a honing device for kid-friendly locations to a virtual accountant, these eleven apps belong on every parent's home screen. It may seem counterintuitive, but amping up your smartphone with these handy features will actually make unplugging that much easier, since you know you've got your bases covered. Check them out in the slideshow above, download what you will, and we bet you won't be able to remember what life was like without them.

12 playful and engaging gift ideas for babies and toddlers this season.