Violent video games and child aggression
Do children become more aggressive after playing video games or are aggressive kids more attracted to violent videos?
The shooting at Sandy Hook Elementary School in Connecticut on Dec. 14 has left the world shocked and heartbroken. In the wake of 26 deaths, including 20 children, there is a desperate search for answers.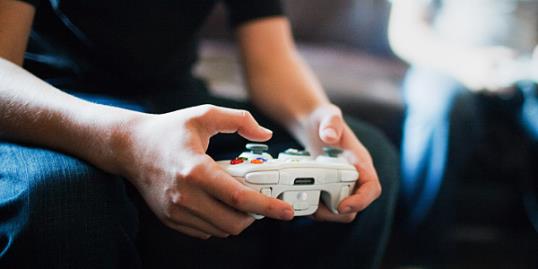 As the community of Newtown and the nation try to make sense of why an individual would carry out such devastation, gun control, mental health issues and violent video games have all been called into question.
As details unfold surrounding Adam Lanza, the 20-year-old Newtown shooter, his "strange" behavior and "obsession" with violent video games keeps surfacing. Lanza lived at his mother's colonial-style mansion, where he had two of the house's four bedrooms – one for himself and the other for the computer where he played violent video games, reports the The Telegraph.
According to express.co.uk, Lanza's favorite video game was said to be a shockingly violent fantasy war game called Dynasty Warriors. Was it a game or easy access to a deadly arsenal of guns – he reportedly learned how to shoot after his mother took him to local ranges - that inspired Lanza to carry out the deadly massacre?
The topic of virtual violence resulting in real life aggression has long been controversial. Are these games simply a fun hobby, or for children who may already be mentally or emotionally unstable, do these games have the ability to push someone over the edge?
A study by Dr. Craig A. Anderson, Ph.D., of Iowa State University in Ames looked at how children and teen's video game habits at one time related to their behavior three to six months later, reports CNN.com.
Bing:
The latest developments in the Connecticut school shooting
.
In every group, children who were exposed to more video game violence did become more aggressive over time than their peers who had less exposure, cites the study. This was true even after the researchers took into account how aggressive the children were at the beginning of the study – a strong predictor of future bad behavior, reports CNN.com.
The findings are "pretty good evidence" that violent video games do indeed cause aggressive behavior, Dr. L. Rowell Huesmann, director of the Research Center for Group Dynamics at the University of Michigan's Institute for Social Research in Ann Arbor was quoted on CNN.com.
"There is a real harm in children having exposure to violence, such as playing violent video games," says Licensed Clinical Psychologist, Debra Kissen, Ph.D., M.H.S.A. of Chicago, IL. "By playing violent video games, children (and adults) become desensitized to this content and therefore experience less of an emotional reaction to violence," says Kissen. "Therefore, violent behavior becomes normalized and becomes a more reasonable alternative when experiencing a conflict."
Other researchers have challenged the association between violent video game use and school shootings, saying that most of the young perpetrators had personality traits, which were apparent before the shootings and predisposed them to violence, reports the Harvard Mental Health Letter. These factors make it more difficult to accept the playing of violent games as an independent risk factor.  
Do you think that violent video games trigger aggressive behavior in kids? Why or why not?
Photo: Image Source/Getty Images
Bing: How to tell if your child is emotionally disturbed
More from MSN Living:
Mom of mentally ill son asks for help
Whether - and what - to tell your kids about this tragedy
How to help your kids feel safe
News, stories, tips and laughs for moms & dads
From about first grade all the way through college, back-to-school shopping meant color-coded lists and endless trips to the local Target. There's nothing like the giddy feeling of writing in a brand new planner (with colored pens of course). Maybe it was just my OCD kicking in, but getting organized for the new school year felt therapeutic in a Martha Stewart sort of way.

Every year, my mother insisted on the classic first day of school photo—uniform on, hair bow in place, plus frilly socks and Mary Janes, of course. But no photo opp was complete without my Kipling backpack that was about as big as I was (at least until 2nd grade or so).

Some people make big resolutions right before New Year's Eve, others on their birthdays, but mine always happen while back-to-school shopping. Something about the pristine, blank pages of my untouched notebooks and crisp, un-sharpened pencils has always made me feel like anything's possible: This will be the year I actually write down my assignments. I'm going to hole-punch and and organize all my handouts. No more showing up to class unprepared!

A special relationship that's worth noting.

You might have more in common than you think.

Feeling outsmarted by your little? So is this mother.