Violent video games and child aggression
Do children become more aggressive after playing video games or are aggressive kids more attracted to violent videos?
The shooting at Sandy Hook Elementary School in Connecticut on Dec. 14 has left the world shocked and heartbroken. In the wake of 26 deaths, including 20 children, there is a desperate search for answers.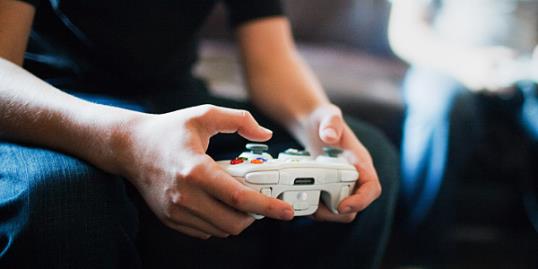 As the community of Newtown and the nation try to make sense of why an individual would carry out such devastation, gun control, mental health issues and violent video games have all been called into question.
As details unfold surrounding Adam Lanza, the 20-year-old Newtown shooter, his "strange" behavior and "obsession" with violent video games keeps surfacing. Lanza lived at his mother's colonial-style mansion, where he had two of the house's four bedrooms – one for himself and the other for the computer where he played violent video games, reports the The Telegraph.
According to express.co.uk, Lanza's favorite video game was said to be a shockingly violent fantasy war game called Dynasty Warriors. Was it a game or easy access to a deadly arsenal of guns – he reportedly learned how to shoot after his mother took him to local ranges - that inspired Lanza to carry out the deadly massacre?
The topic of virtual violence resulting in real life aggression has long been controversial. Are these games simply a fun hobby, or for children who may already be mentally or emotionally unstable, do these games have the ability to push someone over the edge?
A study by Dr. Craig A. Anderson, Ph.D., of Iowa State University in Ames looked at how children and teen's video game habits at one time related to their behavior three to six months later, reports CNN.com.
Bing:
The latest developments in the Connecticut school shooting
.
In every group, children who were exposed to more video game violence did become more aggressive over time than their peers who had less exposure, cites the study. This was true even after the researchers took into account how aggressive the children were at the beginning of the study – a strong predictor of future bad behavior, reports CNN.com.
The findings are "pretty good evidence" that violent video games do indeed cause aggressive behavior, Dr. L. Rowell Huesmann, director of the Research Center for Group Dynamics at the University of Michigan's Institute for Social Research in Ann Arbor was quoted on CNN.com.
"There is a real harm in children having exposure to violence, such as playing violent video games," says Licensed Clinical Psychologist, Debra Kissen, Ph.D., M.H.S.A. of Chicago, IL. "By playing violent video games, children (and adults) become desensitized to this content and therefore experience less of an emotional reaction to violence," says Kissen. "Therefore, violent behavior becomes normalized and becomes a more reasonable alternative when experiencing a conflict."
Other researchers have challenged the association between violent video game use and school shootings, saying that most of the young perpetrators had personality traits, which were apparent before the shootings and predisposed them to violence, reports the Harvard Mental Health Letter. These factors make it more difficult to accept the playing of violent games as an independent risk factor.  
Do you think that violent video games trigger aggressive behavior in kids? Why or why not?
Photo: Image Source/Getty Images
Bing: How to tell if your child is emotionally disturbed
More from MSN Living:
Mom of mentally ill son asks for help
Whether - and what - to tell your kids about this tragedy
How to help your kids feel safe
News, stories, tips and laughs for moms & dads
As a new mom, you've recently discovered there are many things you can live without—sleep and modesty being chief among them. But what can't you live without? Seasoned moms share their Top 10 list for how to survive the early months of motherhood.

Here are our experts' best tips for how to be a positive role model for your kids so that they grow up healthy, strong and confident about the way they look.

The center of the family is your relationship; not the children.

Transform your mornings from grumpy to great by following these 12 simple steps. (Singing in the shower is highly encouraged.)

We're all aware of the reasons one might prefer to raise biological children. There's the miraculous experience that is pregnancy and childbirth. Also, let's not forget how expensive adoption is (though with the cost of childbirth in the United States growing ever-more crippling, it's hard to say which method is most economical). Couple that with the difficulty of the adoption process -- unless, of course, you're Madonna -- and you've got plenty of strong incentives to go the traditional route. Despite the arduous adoption process and the significant financial commitment, all kinds of people -- both famous and not -- choose to adopt for a variety of reasons. Check out this slideshow to see which celebrities (besides the famous Jolie-Pitts) opted to adopt.

One of our favorite ways to start the day is with a piping hot cup of coffee and a thought-provoking TED talk. In case you'€™re not familiar with the group, TED (which stands for Technology, Entertainment and Design) is a nonprofit organization dedicated to spreading ideas through projects and talks by a diverse group of inspired thinkers - people of all cultures, ages and disciplines. As you can probably guess, listening to these innovators share their ideas is a surefire way to jumpstart your day and get your creative juices flowing. Click through the slideshow above for the eight TED talks every parent needs to see. By Cordelia Tai

Got kids that are questioning whether or not the Easter Bunny is real? If you want to keep the tradition going at least one more year, try one of these ideas...

You're cold-hearted? We'll take care of that for you...read on.

This kid despises poetry and he's not afraid to let you know.

I used to be one of those moms who thought, 'who on earth would bring their child to an event like that?' and then I had a son. Here's why you might become a convert, too.

Take a look at your house for these telltale signs that a cat is running the show.

Check out this list of requirements you should meet before getting a new puppy or adult dog.