10 controversial kids' books
On International Children's Book Day, find out why these titles have been challenged or banned.
Books are banned every day. Typically, school libraries, parent organizations, churches, religious groups and school boards are the first line of attack against books, reports The Huffington Post.
More from MSN Living: 4 musts for moms of boys
The American Library Association has more than 10,676 challenges on record. "Sexually explicit content" tops the list of reasons why children's books are banned, followed by "offensive language" and "violence."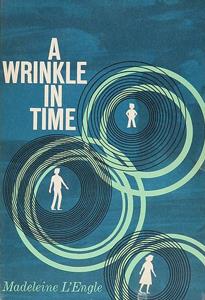 Here are 10 popular children's classics and the reasons why attempts were made to remove them from circulation, according to "Banned Books: Challenging our Freedom to Read," 2010 edition, by Robert P. Doyle:
The book: "A Wrinkle in Time" by Madeleine C. L'Engle
The problem: In 1996, a parent requested the book be pulled from a school library because it allegedly undermines religious beliefs.
The book: "Complete Fairy Tales of the Brothers Grimm" by Jacob Grimm and Wilhelm K. Grimm
The problem: It was challenged in 1994 for racism and violence, then restricted at some elementary schools due to its excessive violence, negative portrayals of female characters and anti-Semitic references.
The book: "Hansel and Gretel" by Jacob Grimm
The problem: The story was challenged in 1992 because it teaches children that it is acceptable to kill witches and paints witches as child-eating monsters.
The book: "Harry Potter" series by J.K. Rowling
The problem: Since 1999 to the present day, multiple attempts have been made to remove the books from schools and public libraries due to themes of witchcraft, wizardry, cults, Satanism, death, hate and dark content.
The book: "James and the Giant Peach" by Roald Dahl
The problem: In 1999, the book was banned from an elementary school because it contains the word "ass."
The book: "The Lion, the Witch, and the Wardrobe" by C.S. Lewis
The problem: The book was challenged in 1990 because it depicts "graphic violence, mysticism and gore."
The book: "The Little Mermaid" by Hans Christian Andersen
The problem: In 1994, an edition with illustrations of bare-breasted mermaids was challenged because it was "pornographic" and contained "satanic pictures."
The book: "Little Red Riding Hood" by Jacob Grimm
The problem: In 1991, a teacher initiated a complaint that the book was violent because of the actions of the wolf. The teacher questioned the appropriateness of the little girl taking wine to her grandmother and her grandmother later drinking the wine.
The book: "The Lorax" by Dr. Seuss
The problem: In 1989, the book was challenged because it "criminalizes the foresting industry."
The book: "Snow White" By Jacob Grimm
The problem: In 1992, the story was restricted to students with parental permission at some public school libraries because of its graphic violence: a hunter kills a wild boar, and a wicked witch orders Snow White's heart torn out.
More from MSN Living: 10 single mom secrets
The bottom line: Does banning books protect children?
 "As a parent and teacher, I've found that placing a book under censorship causes most kids to search it out and read it," Marilisa Kinney Sachteleben wrote in a Yahoo article. "Banning is great advertisement for kids and especially adolescents."
Tell us: Do you think banning books protects children?
Bing: Most frequently challenged authors of the 21st century
More from Family Room:
Study: Same-sex parents raise well-adjusted kids
Some teachers ban kids from having best friends
How to survive a quarter-life crisis
Love content like this? Friend us on Facebook, follow us on Twitter and find us on Pinterest.
Readers: Calling all mom bloggers — we're looking for fresh voices on MSN Living. Email us your samples and contact info!
News, stories, tips and laughs for moms & dads
Two sociologists have found that parents who have daughters are more inclined to support the GOP and turn a cold shoulder to Democrats.

The experts at Nameberry.com predict what will be big in baby-naming next year

Famed event-planner David Stark shared tips for making chic holiday decorations using items you already have around the house. Take a look!

Sociologist Karen Z. Kramer found that over the past decade more than 550,000 men were stay-at-home fathers, which is about 3.5 percent of the married with kids population.

Ben Miller celebrates his wife's birthday and the anniversary of the day their premature son Ward Miles came home for good with a video documenting his first year.

Adopting an animal is a major commitment. Yet all too often people put more effort into researching what kind of car to get than the type of pet that would best fit their lifestyle.

'Tis the season to send out holiday greeting cards to all your friends and family. But, as our friends at Awkward Family Pet Photos know, not all holiday snapshots are the same. Some are just plain kooky — especially when pets are included. So with good tidings and great cheer, here are 10 wacky holiday animal portraits that are sure to make you laugh out loud and get you in the holiday spirit. And possibly make you think twice about dressing up the family cat this year.

King of the jungle? Nah, it's just a labradoodle!

Side-by-side images of adorable babies and their celebrity doppelgängers

Do you have a finicky furry friend on your holiday gift list this year? You're in luck! We've rounded up the coolest cat-approved products to bring you purrfect gift ideas for every kind of cat -- from the curious kitten to the most refined feline. Any one of these special gifts could make your resident kitty purr with pleasure and maybe, just maybe, like the present this year even more than the box and wrapping paper it came in!

Plus, puppy names to watch

This holiday season's hottest toy has yet to be revealed, but more often than not, the best gifts are the ones kids don't even know to ask for. So this year, surprise your kids with unique presents under the tree, and watch as their eyes light up when they unwrap them. From space-age sand to a DIY race track, these out-of-the-box gift ideas will provide some serious shopping inspiration. Click through the slideshow above for all our favorite picks.