10 controversial kids' books
On International Children's Book Day, find out why these titles have been challenged or banned.
Books are banned every day. Typically, school libraries, parent organizations, churches, religious groups and school boards are the first line of attack against books, reports The Huffington Post.
More from MSN Living: 4 musts for moms of boys
The American Library Association has more than 10,676 challenges on record. "Sexually explicit content" tops the list of reasons why children's books are banned, followed by "offensive language" and "violence."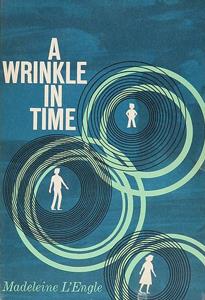 Here are 10 popular children's classics and the reasons why attempts were made to remove them from circulation, according to "Banned Books: Challenging our Freedom to Read," 2010 edition, by Robert P. Doyle:
The book: "A Wrinkle in Time" by Madeleine C. L'Engle
The problem: In 1996, a parent requested the book be pulled from a school library because it allegedly undermines religious beliefs.
The book: "Complete Fairy Tales of the Brothers Grimm" by Jacob Grimm and Wilhelm K. Grimm
The problem: It was challenged in 1994 for racism and violence, then restricted at some elementary schools due to its excessive violence, negative portrayals of female characters and anti-Semitic references.
The book: "Hansel and Gretel" by Jacob Grimm
The problem: The story was challenged in 1992 because it teaches children that it is acceptable to kill witches and paints witches as child-eating monsters.
The book: "Harry Potter" series by J.K. Rowling
The problem: Since 1999 to the present day, multiple attempts have been made to remove the books from schools and public libraries due to themes of witchcraft, wizardry, cults, Satanism, death, hate and dark content.
The book: "James and the Giant Peach" by Roald Dahl
The problem: In 1999, the book was banned from an elementary school because it contains the word "ass."
The book: "The Lion, the Witch, and the Wardrobe" by C.S. Lewis
The problem: The book was challenged in 1990 because it depicts "graphic violence, mysticism and gore."
The book: "The Little Mermaid" by Hans Christian Andersen
The problem: In 1994, an edition with illustrations of bare-breasted mermaids was challenged because it was "pornographic" and contained "satanic pictures."
The book: "Little Red Riding Hood" by Jacob Grimm
The problem: In 1991, a teacher initiated a complaint that the book was violent because of the actions of the wolf. The teacher questioned the appropriateness of the little girl taking wine to her grandmother and her grandmother later drinking the wine.
The book: "The Lorax" by Dr. Seuss
The problem: In 1989, the book was challenged because it "criminalizes the foresting industry."
The book: "Snow White" By Jacob Grimm
The problem: In 1992, the story was restricted to students with parental permission at some public school libraries because of its graphic violence: a hunter kills a wild boar, and a wicked witch orders Snow White's heart torn out.
More from MSN Living: 10 single mom secrets
The bottom line: Does banning books protect children?
 "As a parent and teacher, I've found that placing a book under censorship causes most kids to search it out and read it," Marilisa Kinney Sachteleben wrote in a Yahoo article. "Banning is great advertisement for kids and especially adolescents."
Tell us: Do you think banning books protects children?
Bing: Most frequently challenged authors of the 21st century
More from Family Room:
Study: Same-sex parents raise well-adjusted kids
Some teachers ban kids from having best friends
How to survive a quarter-life crisis
Love content like this? Friend us on Facebook, follow us on Twitter and find us on Pinterest.
Readers: Calling all mom bloggers — we're looking for fresh voices on MSN Living. Email us your samples and contact info!
News, stories, tips and laughs for moms & dads
Find out which classroom supplies and dorm-room buys you don't need to spend a fortune on

4 steps for raising a child who doesn't feel emotionally stranded.

Any of these sound familiar?

Fire challenge involves pouring alcohol on one's chest and lighting it

A coincidence after the furlough?

Helpful tips for easing first day jitters.

Getting ready for fall has never been more fun.

Great reads for the back-to-school mindset.

Remember the concept of weekends being a time for rest, relaxation, and togetherness? No? Us either. Between soccer games, playdates, dragging your kids to see the new exhibition at the local children's museum, and we need to pick up a gift for that birthday party that starts in . . . 20 minutes, juggling a busy family's weekend schedule can be more stressful than a weekday. While we know it's simply not realistic to cancel all your plans and obligations moving forward, clearing the calendar for just one weekend can be just the refresher that your family's craving. Here's why.

You just had a baby? You're a superstar! All those diapers, all that spit up, and you're makin' magic happen. But you're also likely tired - really tired - and busy (so, so busy). Taking time for yourself might seem like an indulgence but a happy mom makes for a happy baby. Here are 7 things you should definitely do to keep your sanity intact and your spirit high. <more, below>

Summertime is on, and the kids are out of school. Every mom knows that for these three months it's more important than ever to keep the kids busy. But you don't have to schedule your life away with camps, or drop a bundle on activities and games that come in a box. You can make your own fun, and even include the kids in the prep, with some simple, inexpensive DIY crafts that will keep them playing 'til the lightening bugs come out. Make your own fingerpaint, bubbles, and crayons. Create a fort-building kit and superhero capes that will kick their imaginations into overdrive. Here are 10 of our favorite kid-friendly DIY crafts to fuel your summertime fun.