10 controversial kids' books
On International Children's Book Day, find out why these titles have been challenged or banned.
Books are banned every day. Typically, school libraries, parent organizations, churches, religious groups and school boards are the first line of attack against books, reports The Huffington Post.
More from MSN Living: 4 musts for moms of boys
The American Library Association has more than 10,676 challenges on record. "Sexually explicit content" tops the list of reasons why children's books are banned, followed by "offensive language" and "violence."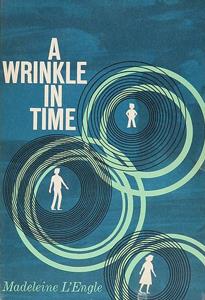 Here are 10 popular children's classics and the reasons why attempts were made to remove them from circulation, according to "Banned Books: Challenging our Freedom to Read," 2010 edition, by Robert P. Doyle:
The book: "A Wrinkle in Time" by Madeleine C. L'Engle
The problem: In 1996, a parent requested the book be pulled from a school library because it allegedly undermines religious beliefs.
The book: "Complete Fairy Tales of the Brothers Grimm" by Jacob Grimm and Wilhelm K. Grimm
The problem: It was challenged in 1994 for racism and violence, then restricted at some elementary schools due to its excessive violence, negative portrayals of female characters and anti-Semitic references.
The book: "Hansel and Gretel" by Jacob Grimm
The problem: The story was challenged in 1992 because it teaches children that it is acceptable to kill witches and paints witches as child-eating monsters.
The book: "Harry Potter" series by J.K. Rowling
The problem: Since 1999 to the present day, multiple attempts have been made to remove the books from schools and public libraries due to themes of witchcraft, wizardry, cults, Satanism, death, hate and dark content.
The book: "James and the Giant Peach" by Roald Dahl
The problem: In 1999, the book was banned from an elementary school because it contains the word "ass."
The book: "The Lion, the Witch, and the Wardrobe" by C.S. Lewis
The problem: The book was challenged in 1990 because it depicts "graphic violence, mysticism and gore."
The book: "The Little Mermaid" by Hans Christian Andersen
The problem: In 1994, an edition with illustrations of bare-breasted mermaids was challenged because it was "pornographic" and contained "satanic pictures."
The book: "Little Red Riding Hood" by Jacob Grimm
The problem: In 1991, a teacher initiated a complaint that the book was violent because of the actions of the wolf. The teacher questioned the appropriateness of the little girl taking wine to her grandmother and her grandmother later drinking the wine.
The book: "The Lorax" by Dr. Seuss
The problem: In 1989, the book was challenged because it "criminalizes the foresting industry."
The book: "Snow White" By Jacob Grimm
The problem: In 1992, the story was restricted to students with parental permission at some public school libraries because of its graphic violence: a hunter kills a wild boar, and a wicked witch orders Snow White's heart torn out.
More from MSN Living: 10 single mom secrets
The bottom line: Does banning books protect children?
 "As a parent and teacher, I've found that placing a book under censorship causes most kids to search it out and read it," Marilisa Kinney Sachteleben wrote in a Yahoo article. "Banning is great advertisement for kids and especially adolescents."
Tell us: Do you think banning books protects children?
Bing: Most frequently challenged authors of the 21st century
More from Family Room:
Study: Same-sex parents raise well-adjusted kids
Some teachers ban kids from having best friends
How to survive a quarter-life crisis
Love content like this? Friend us on Facebook, follow us on Twitter and find us on Pinterest.
Readers: Calling all mom bloggers — we're looking for fresh voices on MSN Living. Email us your samples and contact info!
News, stories, tips and laughs for moms & dads
Make sure your go-to gadgets are as cute as your style, with these trendy tech finds!

Oh, how the times have changed...

Get ready to hit the mall! Check out the hottest back-to-school trends—and get ready to make a major style statement this year.

Unique, or downright strange?

This is Kevin Droniak and his grandma. They're besties, they're awesome and they're YouTube stars.

It can be difficult to entice little ones to eat anything at all, let alone to devour a healthy plate. But feeding your kids nutritious snacks after school just got way easier, thanks to these adorably clever and cute snack ideas! For more smart and fun ways to get your kids to enjoy healthful and delicious foods, try one of these amazingly artsy lunch ideas.

Through a tonsillectomy all the way to brain surgery, my mother deserves some recognition. She's my spine, my birthday shadow, my BFF, my thunder buddy, so Mommy, thank you.

My son needs me, as much as yours needs you. Sadly, my son needs me more. He needs someone to have his back, when it seems that the police, the men he'd wave to with excitement as a little boy, see him as a being worthy only of prison or death.

If you know someone who has adopted and have made some of these comments, don't fret... now you know!

"Because you shine from within," I said, touching my finger to her heart. "Not everybody sees it, but I do. I see it. And my job is to protect that light. So when people say mean comments that squelch that light, I want you to tell me. I will protect your light by listening and loving you, my brave, courageous, and unique little firefly."

Studies have shown that it helps, top education officials have recommended it, and now doctors are officially saying the same.