Managing kids' media exposure
How to shelter kids from 24/7 coverage of a crisis like Sandy Hook.
If you're a parent, chances are you've struggled with what to say – or not say – to your children in wake of the Sandy Hook Elementary School shooting. As an adult, no words can adequately express this profound loss. Trying to find the right words to have a conversation about the incident or calm our little ones is even more difficult.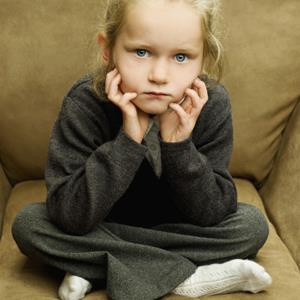 It's only natural that parents want to fiercely protect their children from such a heart-breaking crisis, but in our 24/7 culture of media coverage, it can be tough territory to navigate.
We turned to Mimi Devens, third grade teacher and licensed clinical social worker at Highland Hall Waldorf School in Northridge, Calif. on how to handle kids' media exposure after an incident like Sandy Hook. Here are her recommendations on what to do, say and avoid. 
Consider a media blackout
Small children should not be exposed to any media over the next few day. "This is a time to 'circle the wagons,' stay close, and protect them from this news," says Devens. On a weekend it may be difficult to avoid media if families are out and about for holiday events or preparations. "However, it is important to make every effort to have the news and radio turned off," she says.
Stop talking
Avoid talking about these events in front of the children. "Do not discuss it with them and then instruct them not to talk about it at school," says Devens. "They will be unable to hold it in; it's unfair to them and would likely exacerbate their distress."
Turn off the TV
"Be aware that sporting events or other TV programs often take impromptu breaks with news updates," says Devens. "Children could easily hear more than they can handle in the few seconds before a parent can hit the pause or off button." The images shown are primarily of the faces of crying and distraught children. "This alone will trigger many questions, and likely, concerns and fears," she says.
More on MSN Living: 20 Pinterest crafting 'fails'
Keep kids off the internet
"Allowing young children on iPads and computers will also leave them vulnerable to exposure to images and news," says Devens. "To be exposed to this kind of news may well be devastating and traumatic."
Focus on the child
Should a child hear about this shooting, Devens recommends limiting details. Take cues from your kid.  "If they ask what happened, you can ask what they've heard rather than launching into an answer," she says. "You'll then know how much they are aware of and can tailor your answer."
More on MSN Living: Ugly holiday sweaters
Brave thoughts
"Should they ask why this man did this, you can say that sometimes people have an illness in their bodies," says Devens. We know people who have been sick, right? Well, sometimes people have an illness in their minds that makes them do things that they wouldn't otherwise do. This is very, very rare. "You can assure them that all the adults in their life and at our school work very hard to make sure they are safe," she says. Tell them they are safe at school. "However, only discuss school if you are sure that they know it happened at a school," adds Devens.
Keep mindful company
Be sure relatives and friends are aware of the children's presence when they discuss the tragedy. Devens' children were in kindergarten on 9/11. "We managed to keep that event from them for years," she says. "They had heard something about 'a building' but that was all."
Short and sweet
"Should children notice that you are upset or tearful and ask what's wrong, you can explain that you heard a story about a family who was struggling and that it made you sad," says Devens. "It would be helpful to add that you're very happy that you are all healthy and happy together." Keep conversations brief and age appropriate.
Ask for help
"Don't hesitate to call a teacher or mental health professional if you feel lost, startled, or worried when faced with challenging questions, and are unsure of how to answer," says Devens. "Remember, you don't have to answer questions immediately if you feel at a loss."
How have you handled this difficult conversation with your kids?
Bing: How to talk to children about the Sandy Hook tragedy
Photo: Nick Daly/Getty Images
More from MSN Living:
Mom of mentally ill son asks for help
Whether - and what - to tell your kids about this tragedy
How to help your kids feel safe
News, stories, tips and laughs for moms & dads
Make sure your go-to gadgets are as cute as your style, with these trendy tech finds!

Oh, how the times have changed...

Get ready to hit the mall! Check out the hottest back-to-school trends—and get ready to make a major style statement this year.

Unique, or downright strange?

This is Kevin Droniak and his grandma. They're besties, they're awesome and they're YouTube stars.

It can be difficult to entice little ones to eat anything at all, let alone to devour a healthy plate. But feeding your kids nutritious snacks after school just got way easier, thanks to these adorably clever and cute snack ideas! For more smart and fun ways to get your kids to enjoy healthful and delicious foods, try one of these amazingly artsy lunch ideas.

Through a tonsillectomy all the way to brain surgery, my mother deserves some recognition. She's my spine, my birthday shadow, my BFF, my thunder buddy, so Mommy, thank you.

My son needs me, as much as yours needs you. Sadly, my son needs me more. He needs someone to have his back, when it seems that the police, the men he'd wave to with excitement as a little boy, see him as a being worthy only of prison or death.

If you know someone who has adopted and have made some of these comments, don't fret... now you know!

"Because you shine from within," I said, touching my finger to her heart. "Not everybody sees it, but I do. I see it. And my job is to protect that light. So when people say mean comments that squelch that light, I want you to tell me. I will protect your light by listening and loving you, my brave, courageous, and unique little firefly."

Studies have shown that it helps, top education officials have recommended it, and now doctors are officially saying the same.

I may have accidentally dropped you a few times, forgotten to document your first fart, let a little pee fly and dressed you like an idiot, but I have also loved you with every piece of me, and you will never hear an apology for that.