Districts look to beef up school safety with panic buttons, bullet-proof glass
In the wake of the Newtown shootings, many schools are taking measures to beef-up security.
Not surprisingly, school districts across the country are taking a closer look at their security plans in the wake of the Connecticut mass shooting. Talks range from installing panic buttons and bullet-proof glass to evaluating safety procedures and running extra lockdown drills.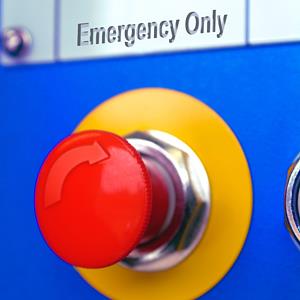 In Connecticut, 850 school and police officials, as well as parents, school board members and others met in Southington on Monday to gain insights from national experts about how to make schools more secure, reports The Hartford Courant.
More from MSN Living: 51 perfect daytrips for families
Joseph Cirasuolo, executive director of the Connecticut Association of Public School Superintendents, one of the groups that organized the conference, was quoted "We just want to make sure people know what the facts are on a variety of issues, to help them have an informed conversation instead of one overridden by emotion."
More from MSN Living: The most popular baby names of all time
Although the West Hartford School District already has a buzzer entry system and cameras in place, they're headed toward installing a panic button, which if pressed, would alert teachers of the need to lock down certain sections of the building and summon the police.
Jennings Smith, a Canton-based firm that provides school security services, has experienced a swell in interest since the Newtown shooting. Owner Bill Smith said that starting on the night of the tragedy, he has gotten calls from districts all across the country.
But, a creating good security plan is a complicated undertaking. It requires hardware and other security products, as well as the human element of people, policies and procedures, Smith said. It's also important to take a "reasoned approach," Smith was quoted. "You can ramp up to the point where you start making schools look like correctional facilities."
What measures do you think schools should (or shouldn't) take to increase security?
Bing: School safety tips
More from MSN Living:
Elvis song leaves Utah school district 'All Shook Up'
Is Wi-Fi on school buses a good idea?
Baby names for Kim and Kanye
Photo: Steve Hamblin/Alamy
News, stories, tips and laughs for moms & dads
We scoured Pinterest for 30 way-too-cute Elf on the Shelf poses we'd never seen before...let these inspire you during your family's funniest tradition.

Stroll down any aisle of a Toys"R"Us these days and you'll be confronted with a billion options that are light-years beyond anything you had to entertain yourself with as a kid. Lego cruise ships (complete with flatscreen TVs in the lounge and sideboard jet-skis), battery-operated Mercedes-Benz sedans, and hi-tech tablets with Android operating systems abound. We wondered, as we let ourselves get nostalgic for a moment, if any of the beloved toys we played with as children were still even on the market. Thanks to a quick hunt on the Internet we were able to find that Fisher Price still makes their classic Two Tune TV, and you can still get your hands on a good ol' Slinky. Here's a roundup of the best old-school toys for kids-- we encourage you to click through the slideshow and consider wrapping up a well-loved classic for your little one this year.

Cabbage Path Kids turn 30 this year.

Baby booms are certainly fun, but the pileup of shower invites can be rough on a bank account. The challenge: Find a great gift for cheap that's cute, useful, "big" enough to count as a whole gift...and doesn't seem like you skimped. Here are eight fun, functional options I love that definitely fit the bill. And they're all under $30! By The Bump Editors

You'd be shocked at how much a choice selection of apps can change your life for the better. From a honing device for kid-friendly locations to a virtual accountant, these eleven apps belong on every parent's home screen. It may seem counterintuitive, but amping up your smartphone with these handy features will actually make unplugging that much easier, since you know you've got your bases covered. Check them out in the slideshow above, download what you will, and we bet you won't be able to remember what life was like without them.

12 playful and engaging gift ideas for babies and toddlers this season.

When it comes to being single and pregnant, it feels like everybody has their own opinion -- or way-too-nosy questions. Whether they're trying to get the "dirt" on baby's father, or asking about your quest for child support (so not their business!), people really say ridiculous things to single moms-to-be.

Thanksgivukkah, a mash-up super-holiday that magically occurs this year as Hanukkah and Thanksgiving fall on the same day, is quickly becoming every foodie's dream. It's literally a once-in-a-lifetime chance (the next one doesn't occur for another 77,798 years!) to make insanely delicious foods combining both traditions, like sweet potato latkes and pumpkin challah. Below is a round-up of some must follow Thanksgivukkah Pinterest boards!

From unsolicited advice that comes from someone without kids to real-life momzillas who always one-up baby's accomplishments, read on for the 12 worst comments new mamas have ever heard (and prepare for some serious LOLs).

It's not just a walk in the park. Get the real deal. By Bonnie Vengrow

Even the most organized person has mornings when something goes wrong. Here are a few remedies to help you survive, or avoid, those pesky morning annoyances.