Districts look to beef up school safety with panic buttons, bullet-proof glass
In the wake of the Newtown shootings, many schools are taking measures to beef-up security.
Not surprisingly, school districts across the country are taking a closer look at their security plans in the wake of the Connecticut mass shooting. Talks range from installing panic buttons and bullet-proof glass to evaluating safety procedures and running extra lockdown drills.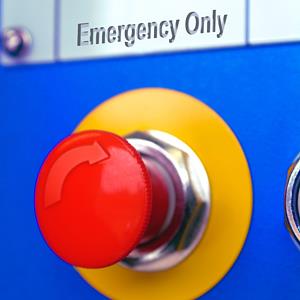 In Connecticut, 850 school and police officials, as well as parents, school board members and others met in Southington on Monday to gain insights from national experts about how to make schools more secure, reports The Hartford Courant.
More from MSN Living: 51 perfect daytrips for families
Joseph Cirasuolo, executive director of the Connecticut Association of Public School Superintendents, one of the groups that organized the conference, was quoted "We just want to make sure people know what the facts are on a variety of issues, to help them have an informed conversation instead of one overridden by emotion."
More from MSN Living: The most popular baby names of all time
Although the West Hartford School District already has a buzzer entry system and cameras in place, they're headed toward installing a panic button, which if pressed, would alert teachers of the need to lock down certain sections of the building and summon the police.
Jennings Smith, a Canton-based firm that provides school security services, has experienced a swell in interest since the Newtown shooting. Owner Bill Smith said that starting on the night of the tragedy, he has gotten calls from districts all across the country.
But, a creating good security plan is a complicated undertaking. It requires hardware and other security products, as well as the human element of people, policies and procedures, Smith said. It's also important to take a "reasoned approach," Smith was quoted. "You can ramp up to the point where you start making schools look like correctional facilities."
What measures do you think schools should (or shouldn't) take to increase security?
Bing: School safety tips
More from MSN Living:
Elvis song leaves Utah school district 'All Shook Up'
Is Wi-Fi on school buses a good idea?
Baby names for Kim and Kanye
Photo: Steve Hamblin/Alamy
News, stories, tips and laughs for moms & dads
Getting back into dating after baby can be tough -- and complicated -- but you deserve a shot at love, Mama! Just be on the look out for these red flags.

Mamas, take a cue from these smart ladies.

A habit of avoiding disappointment may result in idle adults.

What one mom learned about herself might just change your world

The 4 crucial conversations you need to have with your spouse before you make this decision.

You bring baby home and it seems like everyone has an opinion on which techniques you should use to get her to sleep, to feed her and to help her learn and develop. And they tell you which ones not to use too. So what's worth trying out and what's completely insane? Decide for yourself!

I'll say it: if your baby is melting down at Din Tai Fung, please pack your wipes and go

Pregnancy is just one long, unending stream of unsolicited advice—people love to tell you what to do, how to do it, and why you'd be crazy to do it any other way.

Maybe I was naïve, but I thought getting pregnant was as simple as having unprotected sex, and I'd be a mom in nine months flat. We spent years trying to prevent pregnancy, waiting until we were ready and having panic attacks if my period was late. So naturally, once we stopped preventing — boom! — it should've happened, right? Silly me.

In honor of Facebook's tenth birthday, we explore the various women you'll meet on the social network.