Districts look to beef up school safety with panic buttons, bullet-proof glass
In the wake of the Newtown shootings, many schools are taking measures to beef-up security.
Not surprisingly, school districts across the country are taking a closer look at their security plans in the wake of the Connecticut mass shooting. Talks range from installing panic buttons and bullet-proof glass to evaluating safety procedures and running extra lockdown drills.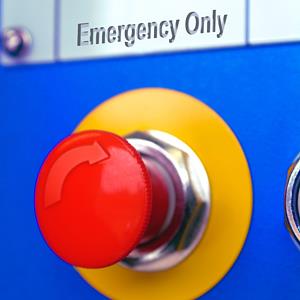 In Connecticut, 850 school and police officials, as well as parents, school board members and others met in Southington on Monday to gain insights from national experts about how to make schools more secure, reports The Hartford Courant.
More from MSN Living: 51 perfect daytrips for families
Joseph Cirasuolo, executive director of the Connecticut Association of Public School Superintendents, one of the groups that organized the conference, was quoted "We just want to make sure people know what the facts are on a variety of issues, to help them have an informed conversation instead of one overridden by emotion."
More from MSN Living: The most popular baby names of all time
Although the West Hartford School District already has a buzzer entry system and cameras in place, they're headed toward installing a panic button, which if pressed, would alert teachers of the need to lock down certain sections of the building and summon the police.
Jennings Smith, a Canton-based firm that provides school security services, has experienced a swell in interest since the Newtown shooting. Owner Bill Smith said that starting on the night of the tragedy, he has gotten calls from districts all across the country.
But, a creating good security plan is a complicated undertaking. It requires hardware and other security products, as well as the human element of people, policies and procedures, Smith said. It's also important to take a "reasoned approach," Smith was quoted. "You can ramp up to the point where you start making schools look like correctional facilities."
What measures do you think schools should (or shouldn't) take to increase security?
Bing: School safety tips
More from MSN Living:
Elvis song leaves Utah school district 'All Shook Up'
Is Wi-Fi on school buses a good idea?
Baby names for Kim and Kanye
Photo: Steve Hamblin/Alamy
News, stories, tips and laughs for moms & dads
Helpful tips for easing first day jitters.

Get savvy tips for saving cash on your children's school supplies

There's the list of supplies the school sends you; then there's what your kid really needs. Here's how to get off to a smart start and keep things organized all year.

After a long, fun, and relaxing summer, the thought of going back to school is a harsh one. It's only been three months since you walked the halls of your school, but it might as well have been an eternity because your brain pretty much remembers nothing. From getting lost trying to find your class in Hallway C to trying to figure out which table to eat at for lunch, here are just some of the many first day struggles we've all been through.

It's time to start rifling through bins of composition notebooks, glue sticks and highlighter pens. Your kids are heading back to school! We've rounded up 10 relatively easy DIY ideas from Pinterest to satisfy any crafty (or wannabe) parent. Send your kids off with one of these cute concepts that are sure to deliver lots of 'likes' on your Facebook page.

Family had lived in Portugal for several years

Dining hall food, delish? Yes! With a little know-how and maybe a few minutes waiting to use the communal microwave, you can DIY concoctions that are healthy, yummy, and will definitely keep you from snoozing through your afternoon classes.

The dog days of summer may be well behind us, but that doesn't mean it's time to pack in the outdoor adventures quite yet.

Between the Halloween costume sewing and pumpkin patch outings, you probably don't have time to give your little one's nursery a full-blown Fall makeover. But luckily there are plenty of simple, sweet ways to incorporate the season.

During the prekids phase of marriage, the focus of your relationship is on a party of two, and if you're lucky, it's pretty blissful.

From about first grade all the way through college, back-to-school shopping meant color-coded lists and endless trips to the local Target. There's nothing like the giddy feeling of writing in a brand new planner (with colored pens of course). Maybe it was just my OCD kicking in, but getting organized for the new school year felt therapeutic in a Martha Stewart sort of way.

Every year, my mother insisted on the classic first day of school photo—uniform on, hair bow in place, plus frilly socks and Mary Janes, of course. But no photo opp was complete without my Kipling backpack that was about as big as I was (at least until 2nd grade or so).