Districts look to beef up school safety with panic buttons, bullet-proof glass
In the wake of the Newtown shootings, many schools are taking measures to beef-up security.
Not surprisingly, school districts across the country are taking a closer look at their security plans in the wake of the Connecticut mass shooting. Talks range from installing panic buttons and bullet-proof glass to evaluating safety procedures and running extra lockdown drills.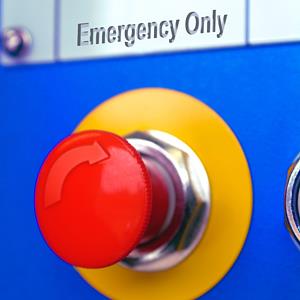 In Connecticut, 850 school and police officials, as well as parents, school board members and others met in Southington on Monday to gain insights from national experts about how to make schools more secure, reports The Hartford Courant.
More from MSN Living: 51 perfect daytrips for families
Joseph Cirasuolo, executive director of the Connecticut Association of Public School Superintendents, one of the groups that organized the conference, was quoted "We just want to make sure people know what the facts are on a variety of issues, to help them have an informed conversation instead of one overridden by emotion."
More from MSN Living: The most popular baby names of all time
Although the West Hartford School District already has a buzzer entry system and cameras in place, they're headed toward installing a panic button, which if pressed, would alert teachers of the need to lock down certain sections of the building and summon the police.
Jennings Smith, a Canton-based firm that provides school security services, has experienced a swell in interest since the Newtown shooting. Owner Bill Smith said that starting on the night of the tragedy, he has gotten calls from districts all across the country.
But, a creating good security plan is a complicated undertaking. It requires hardware and other security products, as well as the human element of people, policies and procedures, Smith said. It's also important to take a "reasoned approach," Smith was quoted. "You can ramp up to the point where you start making schools look like correctional facilities."
What measures do you think schools should (or shouldn't) take to increase security?
Bing: School safety tips
More from MSN Living:
Elvis song leaves Utah school district 'All Shook Up'
Is Wi-Fi on school buses a good idea?
Baby names for Kim and Kanye
Photo: Steve Hamblin/Alamy
News, stories, tips and laughs for moms & dads
Learning these 10 things is a good base with which to begin the tough preteen and teen years. Helping our children maneuver life is our jobs as parents, even if we haven't quite figured it all out ourselves yet.

We've all seen her... But should we judge her?

Unique, or downright strange?

In a few short weeks you'll be dropping your child off at college, where they'll spend the next four years learning, laughing, and probably partying. Of course, in true teen fashion, your child has already started shopping for their dorm room essentials. Don't panic just yet!

When tots burst through the door after a busy day at school, the first order of business is securing a snack.

The only thing more important than what you pack your child for lunch is what you pack it in.

Frustrated mom invents Ignore No More app

Do you have the right mix of moms surrounding you?

It's hard to keep young kids entertained while being confined indoors, but fear not, for we have some fun ideas to keep the entire family from climbing the walls during rainy days.

Back in our day, ending up with the same exact backpack as your BFF was a legitimate back-to-school concern. Nowadays? There are so many options, it's dizzying!

It is a parent's eternal dilemma: What do I make the kids for lunch today? And tomorrow? And next week? We fall into ruts, succumb to the tried-and-true, give in to our children's demands for junk food. No more! These school lunch ideas—for everything from sandwiches to snacks to hot meals—will freshen up your daily routine, so much so you may be tempted to make them for yourself.

Whether your kids have recently gone back to school or are preparing to go shortly, it's never too late to start thinking about how we can make this year successful and low-stress, both for our kids and ourselves. With that, here are 6 things parents might want to stop doing this year in order to make it the best one yet...for all of you!