Districts look to beef up school safety with panic buttons, bullet-proof glass
In the wake of the Newtown shootings, many schools are taking measures to beef-up security.
Not surprisingly, school districts across the country are taking a closer look at their security plans in the wake of the Connecticut mass shooting. Talks range from installing panic buttons and bullet-proof glass to evaluating safety procedures and running extra lockdown drills.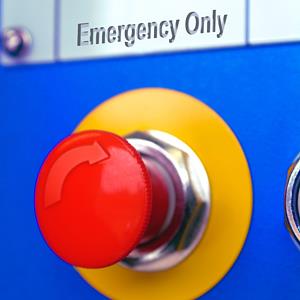 In Connecticut, 850 school and police officials, as well as parents, school board members and others met in Southington on Monday to gain insights from national experts about how to make schools more secure, reports The Hartford Courant.
More from MSN Living: 51 perfect daytrips for families
Joseph Cirasuolo, executive director of the Connecticut Association of Public School Superintendents, one of the groups that organized the conference, was quoted "We just want to make sure people know what the facts are on a variety of issues, to help them have an informed conversation instead of one overridden by emotion."
More from MSN Living: The most popular baby names of all time
Although the West Hartford School District already has a buzzer entry system and cameras in place, they're headed toward installing a panic button, which if pressed, would alert teachers of the need to lock down certain sections of the building and summon the police.
Jennings Smith, a Canton-based firm that provides school security services, has experienced a swell in interest since the Newtown shooting. Owner Bill Smith said that starting on the night of the tragedy, he has gotten calls from districts all across the country.
But, a creating good security plan is a complicated undertaking. It requires hardware and other security products, as well as the human element of people, policies and procedures, Smith said. It's also important to take a "reasoned approach," Smith was quoted. "You can ramp up to the point where you start making schools look like correctional facilities."
What measures do you think schools should (or shouldn't) take to increase security?
Bing: School safety tips
More from MSN Living:
Elvis song leaves Utah school district 'All Shook Up'
Is Wi-Fi on school buses a good idea?
Baby names for Kim and Kanye
Photo: Steve Hamblin/Alamy
News, stories, tips and laughs for moms & dads
Remember the concept of weekends being a time for rest, relaxation, and togetherness? No? Us either. Between soccer games, playdates, dragging your kids to see the new exhibition at the local children's museum, and we need to pick up a gift for that birthday party that starts in . . . 20 minutes, juggling a busy family's weekend schedule can be more stressful than a weekday. While we know it's simply not realistic to cancel all your plans and obligations moving forward, clearing the calendar for just one weekend can be just the refresher that your family's craving. Here's why.

Any of these sound familiar?

4 steps for raising a child who doesn't feel emotionally stranded.

You just had a baby? You're a superstar! All those diapers, all that spit up, and you're makin' magic happen. But you're also likely tired - really tired - and busy (so, so busy). Taking time for yourself might seem like an indulgence but a happy mom makes for a happy baby. Here are 7 things you should definitely do to keep your sanity intact and your spirit high. <more, below>

Summertime is on, and the kids are out of school. Every mom knows that for these three months it's more important than ever to keep the kids busy. But you don't have to schedule your life away with camps, or drop a bundle on activities and games that come in a box. You can make your own fun, and even include the kids in the prep, with some simple, inexpensive DIY crafts that will keep them playing 'til the lightening bugs come out. Make your own fingerpaint, bubbles, and crayons. Create a fort-building kit and superhero capes that will kick their imaginations into overdrive. Here are 10 of our favorite kid-friendly DIY crafts to fuel your summertime fun.

Let these DIY dog bed projects be your inspiration and within a single weekend, you can construct something that really makes Rex feel like a king.

The task of finding an eco-friendly, safe-for-baby gift parents-to-be will actually use is kind of challenging. Add to that a price limit of $50, and the feat suddenly feels impossible! Fortunately, we combed the marketplace for some of the prettiest, most useful, sweetest gifts for baby and family. Many are fine on their own, while others would work well as part of a bigger basket — you know, if you wish to achieve that shower-goer hero status.

Jennifer Goodall gave birth Friday after much drama

My kids snapped a pic of me on my phone and it changed how I see myself

6-year-old has rare brain condition

He wanted to know if woman was pregnant

Did your state make the grade?