Kidnapper abducts 5-year old child from school
Na'illa Robinson was found alive, but why aren't our kids safer at school?
A missing 5-year-old girl has been found in Philadelphia, but it's the fact that Na'illa Robinson was allowed to be abducted straight out of her classroom that has us asking - AGAIN - why aren't our kids kept safe while in school?
In the wake of the Sandy Hook tragedy, we've all be on high alert. Neighbors getting together to discuss their local school's security measures and how they could be improved upon. We've all been questioning why some local schools have great technology - including handprint scanning - required for any adults who enter, while others let people walk right in without saying a word. Where are the nationwide policies that will keep our children safe?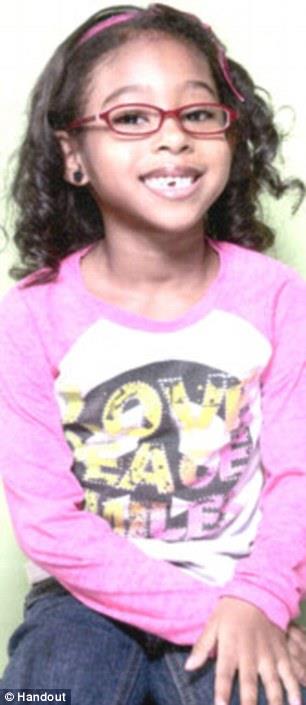 In the case of Na'illa Robinson, local police say that a stranger, dressed in a black burqa, showed up at Bryant Elementary School early Monday morning claiming that she was there to pick up Na'illa. The woman used a fake name -- Tiffany -- to get the little girl out of the building, and no one bothered to check in with the 5-year-old's parents. Na'illa's parents weren't even aware their daughter was missing until the school day was over.
Somehow, Na'illa escaped and was found on a playground this morning wearing nothing but a t-shirt in the freezing weather. Local police are investigating and searching for her abductors.
Tell us on Facebook: How satisfied are  you with the security measures at your kids' schools?
Image via Amber Alert
More from Living: Districts look at panic buttons, bullet-proof glass
News, stories, tips and laughs for moms & dads
Got kids that are questioning whether or not the Easter Bunny is real? If you want to keep the tradition going at least one more year, try one of these ideas...

You're cold-hearted? We'll take care of that for you...read on.

This kid despises poetry and he's not afraid to let you know.

I used to be one of those moms who thought, 'who on earth would bring their child to an event like that?' and then I had a son. Here's why you might become a convert, too.

Take a look at your house for these telltale signs that a cat is running the show.

Check out this list of requirements you should meet before getting a new puppy or adult dog.

Virtually everything you need to know about relationships, you learned in nursery school: Treat people as you want to be treated, clean up after yourself, and don't be a know-it-all.

Here are our experts' best tips for how to be a positive role model for your kids so that they grow up healthy, strong and confident about the way they look.

Much like their famous owners, these pooches live a fabulous life. Some are rescues, others purebred, but one thing is certain – these dogs play an important part in their famous parents' lives. Can you guess who owns each of these dogs?

We captured a frame-by-frame look just for you.

Two controversial science projects resembled weapons, school officials said.