Kidnapper abducts 5-year old child from school
Na'illa Robinson was found alive, but why aren't our kids safer at school?
A missing 5-year-old girl has been found in Philadelphia, but it's the fact that Na'illa Robinson was allowed to be abducted straight out of her classroom that has us asking - AGAIN - why aren't our kids kept safe while in school?
In the wake of the Sandy Hook tragedy, we've all be on high alert. Neighbors getting together to discuss their local school's security measures and how they could be improved upon. We've all been questioning why some local schools have great technology - including handprint scanning - required for any adults who enter, while others let people walk right in without saying a word. Where are the nationwide policies that will keep our children safe?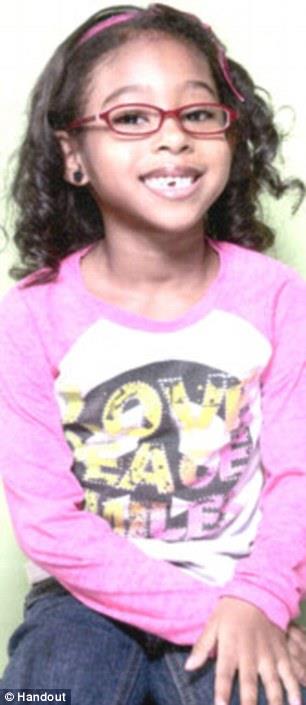 In the case of Na'illa Robinson, local police say that a stranger, dressed in a black burqa, showed up at Bryant Elementary School early Monday morning claiming that she was there to pick up Na'illa. The woman used a fake name -- Tiffany -- to get the little girl out of the building, and no one bothered to check in with the 5-year-old's parents. Na'illa's parents weren't even aware their daughter was missing until the school day was over.
Somehow, Na'illa escaped and was found on a playground this morning wearing nothing but a t-shirt in the freezing weather. Local police are investigating and searching for her abductors.
Tell us on Facebook: How satisfied are  you with the security measures at your kids' schools?
Image via Amber Alert
More from Living: Districts look at panic buttons, bullet-proof glass
News, stories, tips and laughs for moms & dads
Transform the fall vegetable into cool decor pieces.

Put together these creative, but simple, Halloween looks for your youngsters.

We know you're documenting just about every move baby makes. (Do you even have any memory left on your phone? We didn't think so.) These tips from professional photographers can help you perfect your pics.

These six on-trend ideas will make baby's room your new favorite place to hang out.

Baby probably won't remember his first birthday party, but that doesn't mean you can't go all out (after all, parents need to celebrate making it through this first year, right?). These fun, colorful themes take planning to the next level.

See what celebrities who had problems conceiving have to say.

You'll be hearing a lot of advice and opinions. Some of it will be really helpful and some will be just plain wrong. Here are the most common things people say about babies that aren't true.

A new dad finds an Epcot Center's worth of innovation after expecting none at all.

The dog days of summer may be well behind us, but that doesn't mean it's time to pack in the outdoor adventures quite yet.

Protect yourself and your family with these ingenious gizmos and smartphone apps.

Make sure your go-to gadgets are as cute as your style, with these trendy tech finds!

Oh, how the times have changed...