Kidnapper abducts 5-year old child from school
Na'illa Robinson was found alive, but why aren't our kids safer at school?
A missing 5-year-old girl has been found in Philadelphia, but it's the fact that Na'illa Robinson was allowed to be abducted straight out of her classroom that has us asking - AGAIN - why aren't our kids kept safe while in school?
In the wake of the Sandy Hook tragedy, we've all be on high alert. Neighbors getting together to discuss their local school's security measures and how they could be improved upon. We've all been questioning why some local schools have great technology - including handprint scanning - required for any adults who enter, while others let people walk right in without saying a word. Where are the nationwide policies that will keep our children safe?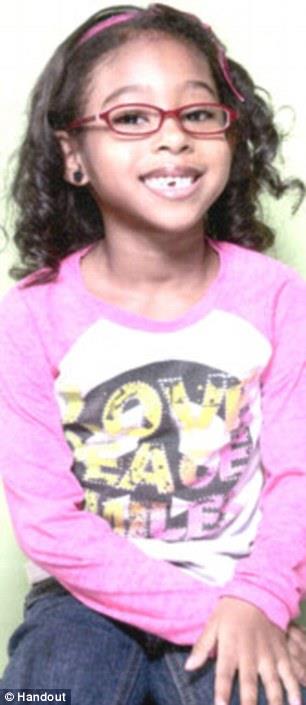 In the case of Na'illa Robinson, local police say that a stranger, dressed in a black burqa, showed up at Bryant Elementary School early Monday morning claiming that she was there to pick up Na'illa. The woman used a fake name -- Tiffany -- to get the little girl out of the building, and no one bothered to check in with the 5-year-old's parents. Na'illa's parents weren't even aware their daughter was missing until the school day was over.
Somehow, Na'illa escaped and was found on a playground this morning wearing nothing but a t-shirt in the freezing weather. Local police are investigating and searching for her abductors.
Tell us on Facebook: How satisfied are  you with the security measures at your kids' schools?
Image via Amber Alert
More from Living: Districts look at panic buttons, bullet-proof glass
News, stories, tips and laughs for moms & dads
Make sure your go-to gadgets are as cute as your style, with these trendy tech finds!

Oh, how the times have changed...

Get ready to hit the mall! Check out the hottest back-to-school trends—and get ready to make a major style statement this year.

Unique, or downright strange?

This is Kevin Droniak and his grandma. They're besties, they're awesome and they're YouTube stars.

It can be difficult to entice little ones to eat anything at all, let alone to devour a healthy plate. But feeding your kids nutritious snacks after school just got way easier, thanks to these adorably clever and cute snack ideas! For more smart and fun ways to get your kids to enjoy healthful and delicious foods, try one of these amazingly artsy lunch ideas.

Through a tonsillectomy all the way to brain surgery, my mother deserves some recognition. She's my spine, my birthday shadow, my BFF, my thunder buddy, so Mommy, thank you.

My son needs me, as much as yours needs you. Sadly, my son needs me more. He needs someone to have his back, when it seems that the police, the men he'd wave to with excitement as a little boy, see him as a being worthy only of prison or death.

If you know someone who has adopted and have made some of these comments, don't fret... now you know!

"Because you shine from within," I said, touching my finger to her heart. "Not everybody sees it, but I do. I see it. And my job is to protect that light. So when people say mean comments that squelch that light, I want you to tell me. I will protect your light by listening and loving you, my brave, courageous, and unique little firefly."

Studies have shown that it helps, top education officials have recommended it, and now doctors are officially saying the same.

I may have accidentally dropped you a few times, forgotten to document your first fart, let a little pee fly and dressed you like an idiot, but I have also loved you with every piece of me, and you will never hear an apology for that.