Teachers, School Principals, and Sexy Photos
It is wrong to let students know you have a life outside of work
If you're a teacher, school principal, or other such employee, let me first acknowledge that you truly have one of the most important jobs in the world. You are special people who are exceptionally nurturing, and seem to exist only to respond to whatever's asked of you. But I have a question to which none of you should EVER respond, no matter how sincerely asked:  "Hey Hot Stuff, show me your t**s!" I know it's very tempting to participate in the anatomy lesson, and heaven knows you can never have enough bead necklaces. But chances are there will be a camera in the vicinity, and sexy Facebook posts quick to follow. Before you know it, your students will have firsthand knowledge that their mild mannered teacher has a tattoo of a drooping rose.
I mention this because of a recent incident in which a school principal had pictures posted in which she was dancing with a shirtless dude after they both had apparently been drizzled in chocolate syrup.
Now, there's nothing wrong with being drizzled on, if that's your thing. I actually find it kind of gross, but since I'm not the boss of you, who cares what I think. I also don't condone exposing your breasts to any man other than your husband, and not until the night of your wedding after your father has given him the key to your chastity belt—and the thirty oxen per condition of your dowry (though once he sees your breasts, he'll know you were worth forty five). But it's a free country, and if exposing yourself makes you feel like a liberated woman, by all means set the girls free. That is, unless you're a teacher.
You see, teachers are supposed to be wholesome, non-sexual beings. If you want to spend your time letting men turn you into dessert, maybe you should've become a software engineer. Then you'll only be able to corrupt files, not impressionable children. As an educator, you are responsible for the development of your students. Any teacher or principal who is even rumored to have a life outside of her classroom is a total slut!
And most importantly, here's the link to her photo. It's a shame the sauce wasn't green, or she could've just told the students that she won an award from Nickelodeon.
Love our blog? Become a fan of MSN Lifestyle on Facebook.  We're like the Lady Gaga of news and entertainment portals.
Check out my hilarious book Sorry I Peed on You (and other heartwarming letters to Mommy)(Andrews McMeel). Makes a great baby shower gift!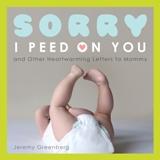 And hey, do ya love doggies and puppies? My hilarious and adorable new book, Sorry I Pooped in Your Shoe (and Other Heartwarming Letters from Doggie) (Andrews McMeel) is now available!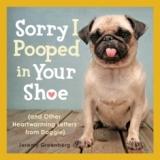 News, stories, tips and laughs for moms & dads
Transform the fall vegetable into cool decor pieces.

Put together these creative, but simple, Halloween looks for your youngsters.

We know you're documenting just about every move baby makes. (Do you even have any memory left on your phone? We didn't think so.) These tips from professional photographers can help you perfect your pics.

These six on-trend ideas will make baby's room your new favorite place to hang out.

Baby probably won't remember his first birthday party, but that doesn't mean you can't go all out (after all, parents need to celebrate making it through this first year, right?). These fun, colorful themes take planning to the next level.

See what celebrities who had problems conceiving have to say.

You'll be hearing a lot of advice and opinions. Some of it will be really helpful and some will be just plain wrong. Here are the most common things people say about babies that aren't true.

A new dad finds an Epcot Center's worth of innovation after expecting none at all.

The dog days of summer may be well behind us, but that doesn't mean it's time to pack in the outdoor adventures quite yet.

Protect yourself and your family with these ingenious gizmos and smartphone apps.

Make sure your go-to gadgets are as cute as your style, with these trendy tech finds!

Oh, how the times have changed...