Couple regrets conceiving twins
A husband and wife fear twins will 'ruin' their family.
After struggling to get pregnant for nearly two years, a couple recently discovered they're having twins via in vitro fertilization. You might think they're excited or elated, but you'd be wrong. The words they've chosen instead:
"We're [mad]. And terrified, and angry, and guilty, and regretful."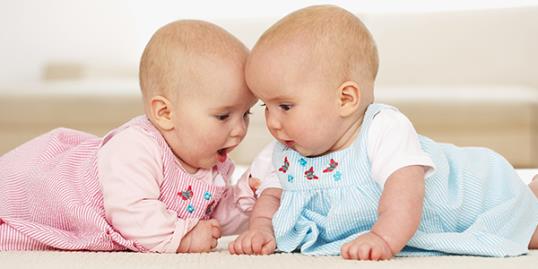 MSN Living: Mom delivers baby herself on the way to hospital 
The anonymous couple recently wrote about their reaction to having twins on Babble.com, where they lamented their fears and frustrations:
"I'm trying not to be so bitter and embrace what's ahead of us. It's possible these kids will sleep at some point, I suppose. In the meantime, I've promised to stop referring to one of the boys as 'extra' and have told my wife I will try to refrain from calling my first-born son 'the free one.'"
Lack of sleep and strained finances are just a couple of hurdles the couple dreads. In the wife's post, she acknowledges that her feelings aren't popular, but reassures readers that she loves her son and is sure she'll love his brothers equally.
"But for now, I'm having trouble seeing the light at the end of the tunnel."
Read the husband's reaction here and check out his wife's here.
More from The Family Room: 

Subscribe to The Family Room | Friend us on Facebook, follow us on Twitter and find us on Pinterest.
Photo: Ruth Jenkinson/Getty Images
News, stories, tips and laughs for moms & dads
Transform the fall vegetable into cool decor pieces.

Put together these creative, but simple, Halloween looks for your youngsters.

We know you're documenting just about every move baby makes. (Do you even have any memory left on your phone? We didn't think so.) These tips from professional photographers can help you perfect your pics.

These six on-trend ideas will make baby's room your new favorite place to hang out.

Baby probably won't remember his first birthday party, but that doesn't mean you can't go all out (after all, parents need to celebrate making it through this first year, right?). These fun, colorful themes take planning to the next level.

See what celebrities who had problems conceiving have to say.

You'll be hearing a lot of advice and opinions. Some of it will be really helpful and some will be just plain wrong. Here are the most common things people say about babies that aren't true.

A new dad finds an Epcot Center's worth of innovation after expecting none at all.

The dog days of summer may be well behind us, but that doesn't mean it's time to pack in the outdoor adventures quite yet.

Protect yourself and your family with these ingenious gizmos and smartphone apps.

Make sure your go-to gadgets are as cute as your style, with these trendy tech finds!

Oh, how the times have changed...