Couple regrets conceiving twins
A husband and wife fear twins will 'ruin' their family.
After struggling to get pregnant for nearly two years, a couple recently discovered they're having twins via in vitro fertilization. You might think they're excited or elated, but you'd be wrong. The words they've chosen instead:
"We're [mad]. And terrified, and angry, and guilty, and regretful."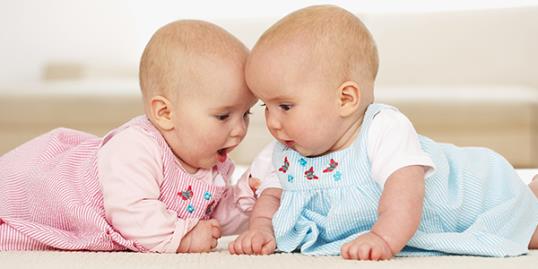 MSN Living: Mom delivers baby herself on the way to hospital 
The anonymous couple recently wrote about their reaction to having twins on Babble.com, where they lamented their fears and frustrations:
"I'm trying not to be so bitter and embrace what's ahead of us. It's possible these kids will sleep at some point, I suppose. In the meantime, I've promised to stop referring to one of the boys as 'extra' and have told my wife I will try to refrain from calling my first-born son 'the free one.'"
Lack of sleep and strained finances are just a couple of hurdles the couple dreads. In the wife's post, she acknowledges that her feelings aren't popular, but reassures readers that she loves her son and is sure she'll love his brothers equally.
"But for now, I'm having trouble seeing the light at the end of the tunnel."
Read the husband's reaction here and check out his wife's here.
More from The Family Room: 

Subscribe to The Family Room | Friend us on Facebook, follow us on Twitter and find us on Pinterest.
Photo: Ruth Jenkinson/Getty Images
News, stories, tips and laughs for moms & dads
You're cold-hearted? We'll take care of that for you...read on.

This kid despises poetry and he's not afraid to let you know.

I used to be one of those moms who thought, 'who on earth would bring their child to an event like that?' and then I had a son. Here's why you might become a convert, too.

Take a look at your house for these telltale signs that a cat is running the show.

Check out this list of requirements you should meet before getting a new puppy or adult dog.

Virtually everything you need to know about relationships, you learned in nursery school: Treat people as you want to be treated, clean up after yourself, and don't be a know-it-all.

Here are our experts' best tips for how to be a positive role model for your kids so that they grow up healthy, strong and confident about the way they look.

Much like their famous owners, these pooches live a fabulous life. Some are rescues, others purebred, but one thing is certain – these dogs play an important part in their famous parents' lives. Can you guess who owns each of these dogs?

We captured a frame-by-frame look just for you.

Two controversial science projects resembled weapons, school officials said.

Make the most of the summer with these family-oriented activities!