High-school freshman starts Modesty Club
Bye bye, exposed cleavage and short shorts. Paige Hatch wants students to show less skin.
How much skin is too much? Signal Miley Cyrus midriff-baring paparazzi photos. Or simply ask Saige Hatch of South Pasadena High School in South Pasadena, Calif.
Hatch has had more than enough of her peer's suggestive school attire. Inspired by her brother's No Cussing Club, the courageous teen started the Modesty Club in an effort to encourage less sexualized fashion decisions.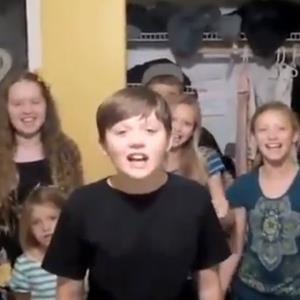 More on MSN Living: 10 ways your cat shows you love
"From elementary to middle school, and then to high school, I noticed immodesty," Hatch was quoted on ABC.com. "I really wanted to start a club to bring awareness to it and bring remembrance to what modesty is."
Although Hatch's high school already has a dress code in place, the freshman is fighting for stricter guidelines and a vote to enforce the dress code or switch to uniforms, reports ABC.com. She also plans on taking her cause to fashion designers to create more modest clothing for women.
More on MSN Living: Most popular kitten and puppy names
"A shift is coming, sneaking through the literal fabric of our culture," read a statement on the club's website. "Our bright heroic women are being made the fool. A fool to think that to be loved they must be naked. To be noticed they must be sexualized. To be admired they must be objectified."
Right now, the Modesty Club boasts just 17 members at school, but the young woman has caught the eye of more than 1,000 members nationwide who've joined her cause to cover up.
Photo: Via www.modestyclub.com
Bing: The most outrageous outfits of all time.
More on MSN Living:
The reality of being a working mom
The secret life of a stay-at-home mom
10 hot trends in baby products
News, stories, tips and laughs for moms & dads
From the confusing to just plain cringe-worthy, check out the worst celebrity baby names this year.

This year, we saw a ton of celeb moms and dads choose unique, glamorous and totally timeless names for their baby boys and girls. From traditional to trendy, here are our picks for the best celebrity baby names.

The top 25 best holiday movies for kids and their families, from old school classics like Miracle on 34th Street and It's a Wonderful Life, to newer classics like Elf and The Nightmare Before Christmas.

Parenting has its up and downs, like any aspect of life. The people who really excel as parents are the ones who keep things interesting, at least in our book. Check out these Imgur posts from parents who really raised the bar.

Maybe you used to greet your partner at the door with a smile and a kiss (and sometimes even more than that!) but now, when he arrives, you launch into a fight because he's two minutes late and you need to take a shower or cook dinner or have a moment of baby-free sanity. That's pretty typical for new parents.

Watch them on a live stream!

We talked to 122 veterinary professionals and got their take on which canines are the smartest of them all.

Find out which names topped the lists

But will they get to stay together?

Readers share their favorite holiday family traditions that really make it the most wonderful time of the year. By Lauren Passell

Brand new Babycenter.com baby-naming reports reveal a few naming trends that may surprise you (or not).

Every family has its oddballs. And the holiday season is the one time of year when you're pretty much forced to interact and play nice with the grand majority of them. Click through the slideshow above for our guide to dealing with the five worst kinds of kin. *Disclaimer: All characters appearing in this work are fictitious. Any resemblance to real persons, living or dead, is purely coincidental.