High-school freshman starts Modesty Club
Bye bye, exposed cleavage and short shorts. Paige Hatch wants students to show less skin.
How much skin is too much? Signal Miley Cyrus midriff-baring paparazzi photos. Or simply ask Saige Hatch of South Pasadena High School in South Pasadena, Calif.
Hatch has had more than enough of her peer's suggestive school attire. Inspired by her brother's No Cussing Club, the courageous teen started the Modesty Club in an effort to encourage less sexualized fashion decisions.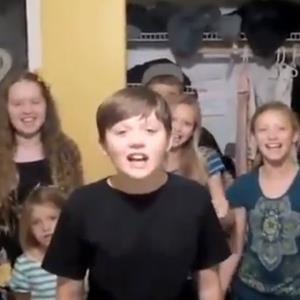 More on MSN Living: 10 ways your cat shows you love
"From elementary to middle school, and then to high school, I noticed immodesty," Hatch was quoted on ABC.com. "I really wanted to start a club to bring awareness to it and bring remembrance to what modesty is."
Although Hatch's high school already has a dress code in place, the freshman is fighting for stricter guidelines and a vote to enforce the dress code or switch to uniforms, reports ABC.com. She also plans on taking her cause to fashion designers to create more modest clothing for women.
More on MSN Living: Most popular kitten and puppy names
"A shift is coming, sneaking through the literal fabric of our culture," read a statement on the club's website. "Our bright heroic women are being made the fool. A fool to think that to be loved they must be naked. To be noticed they must be sexualized. To be admired they must be objectified."
Right now, the Modesty Club boasts just 17 members at school, but the young woman has caught the eye of more than 1,000 members nationwide who've joined her cause to cover up.
Photo: Via www.modestyclub.com
Bing: The most outrageous outfits of all time.
More on MSN Living:
The reality of being a working mom
The secret life of a stay-at-home mom
10 hot trends in baby products
News, stories, tips and laughs for moms & dads
This kid despises poetry and he's not afraid to let you know.

I used to be one of those moms who thought, 'who on earth would bring their child to an event like that?' and then I had a son. Here's why you might become a convert, too.

Take a look at your house for these telltale signs that a cat is running the show.

Check out this list of requirements you should meet before getting a new puppy or adult dog.

Virtually everything you need to know about relationships, you learned in nursery school: Treat people as you want to be treated, clean up after yourself, and don't be a know-it-all.

Here are our experts' best tips for how to be a positive role model for your kids so that they grow up healthy, strong and confident about the way they look.

Much like their famous owners, these pooches live a fabulous life. Some are rescues, others purebred, but one thing is certain – these dogs play an important part in their famous parents' lives. Can you guess who owns each of these dogs?

We captured a frame-by-frame look just for you.

Two controversial science projects resembled weapons, school officials said.

Make the most of the summer with these family-oriented activities!

Pets are part of many children's lives. Learn how to help them foster strong, healthy relationships.