High-school freshman starts Modesty Club
Bye bye, exposed cleavage and short shorts. Paige Hatch wants students to show less skin.
How much skin is too much? Signal Miley Cyrus midriff-baring paparazzi photos. Or simply ask Saige Hatch of South Pasadena High School in South Pasadena, Calif.
Hatch has had more than enough of her peer's suggestive school attire. Inspired by her brother's No Cussing Club, the courageous teen started the Modesty Club in an effort to encourage less sexualized fashion decisions.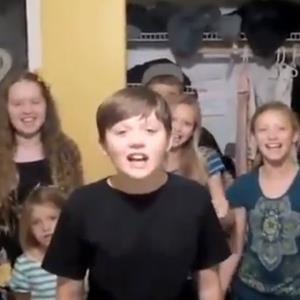 More on MSN Living: 10 ways your cat shows you love
"From elementary to middle school, and then to high school, I noticed immodesty," Hatch was quoted on ABC.com. "I really wanted to start a club to bring awareness to it and bring remembrance to what modesty is."
Although Hatch's high school already has a dress code in place, the freshman is fighting for stricter guidelines and a vote to enforce the dress code or switch to uniforms, reports ABC.com. She also plans on taking her cause to fashion designers to create more modest clothing for women.
More on MSN Living: Most popular kitten and puppy names
"A shift is coming, sneaking through the literal fabric of our culture," read a statement on the club's website. "Our bright heroic women are being made the fool. A fool to think that to be loved they must be naked. To be noticed they must be sexualized. To be admired they must be objectified."
Right now, the Modesty Club boasts just 17 members at school, but the young woman has caught the eye of more than 1,000 members nationwide who've joined her cause to cover up.
Photo: Via www.modestyclub.com
Bing: The most outrageous outfits of all time.
More on MSN Living:
The reality of being a working mom
The secret life of a stay-at-home mom
10 hot trends in baby products
News, stories, tips and laughs for moms & dads
Transform the fall vegetable into cool decor pieces.

Put together these creative, but simple, Halloween looks for your youngsters.

We know you're documenting just about every move baby makes. (Do you even have any memory left on your phone? We didn't think so.) These tips from professional photographers can help you perfect your pics.

These six on-trend ideas will make baby's room your new favorite place to hang out.

Baby probably won't remember his first birthday party, but that doesn't mean you can't go all out (after all, parents need to celebrate making it through this first year, right?). These fun, colorful themes take planning to the next level.

See what celebrities who had problems conceiving have to say.

You'll be hearing a lot of advice and opinions. Some of it will be really helpful and some will be just plain wrong. Here are the most common things people say about babies that aren't true.

A new dad finds an Epcot Center's worth of innovation after expecting none at all.

The dog days of summer may be well behind us, but that doesn't mean it's time to pack in the outdoor adventures quite yet.

Protect yourself and your family with these ingenious gizmos and smartphone apps.

Make sure your go-to gadgets are as cute as your style, with these trendy tech finds!

Oh, how the times have changed...