High-school freshman starts Modesty Club
Bye bye, exposed cleavage and short shorts. Paige Hatch wants students to show less skin.
How much skin is too much? Signal Miley Cyrus midriff-baring paparazzi photos. Or simply ask Saige Hatch of South Pasadena High School in South Pasadena, Calif.
Hatch has had more than enough of her peer's suggestive school attire. Inspired by her brother's No Cussing Club, the courageous teen started the Modesty Club in an effort to encourage less sexualized fashion decisions.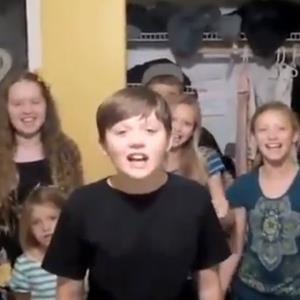 More on MSN Living: 10 ways your cat shows you love
"From elementary to middle school, and then to high school, I noticed immodesty," Hatch was quoted on ABC.com. "I really wanted to start a club to bring awareness to it and bring remembrance to what modesty is."
Although Hatch's high school already has a dress code in place, the freshman is fighting for stricter guidelines and a vote to enforce the dress code or switch to uniforms, reports ABC.com. She also plans on taking her cause to fashion designers to create more modest clothing for women.
More on MSN Living: Most popular kitten and puppy names
"A shift is coming, sneaking through the literal fabric of our culture," read a statement on the club's website. "Our bright heroic women are being made the fool. A fool to think that to be loved they must be naked. To be noticed they must be sexualized. To be admired they must be objectified."
Right now, the Modesty Club boasts just 17 members at school, but the young woman has caught the eye of more than 1,000 members nationwide who've joined her cause to cover up.
Photo: Via www.modestyclub.com
Bing: The most outrageous outfits of all time.
More on MSN Living:
The reality of being a working mom
The secret life of a stay-at-home mom
10 hot trends in baby products
News, stories, tips and laughs for moms & dads
As all the kids line up to go to school, your son, Timmy, turns to you and says, "I don't want to take the bus. My stomach hurts. Please don't make me go." You cringe and think, Here we go again. What should be a simple morning routine explodes into a daunting challenge.

Learning these 10 things is a good base with which to begin the tough preteen and teen years. Helping our children maneuver life is our jobs as parents, even if we haven't quite figured it all out ourselves yet.

We've all seen her... But should we judge her?

Unique, or downright strange?

In a few short weeks you'll be dropping your child off at college, where they'll spend the next four years learning, laughing, and probably partying. Of course, in true teen fashion, your child has already started shopping for their dorm room essentials. Don't panic just yet!

When tots burst through the door after a busy day at school, the first order of business is securing a snack.

The only thing more important than what you pack your child for lunch is what you pack it in.

Frustrated mom invents Ignore No More app

Do you have the right mix of moms surrounding you?

It's hard to keep young kids entertained while being confined indoors, but fear not, for we have some fun ideas to keep the entire family from climbing the walls during rainy days.

Back in our day, ending up with the same exact backpack as your BFF was a legitimate back-to-school concern. Nowadays? There are so many options, it's dizzying!

It is a parent's eternal dilemma: What do I make the kids for lunch today? And tomorrow? And next week? We fall into ruts, succumb to the tried-and-true, give in to our children's demands for junk food. No more! These school lunch ideas—for everything from sandwiches to snacks to hot meals—will freshen up your daily routine, so much so you may be tempted to make them for yourself.