Rovio games among the most addictive for children, study finds
How do you manage your kids' video game playing time and appropriate content?
Think your kids spend too much time playing video games? You could be right.
A national survey by the Kaiser Family Foundation found that children between the ages of 8 and 18 spend almost eight hours a days in front of some form of electronic media.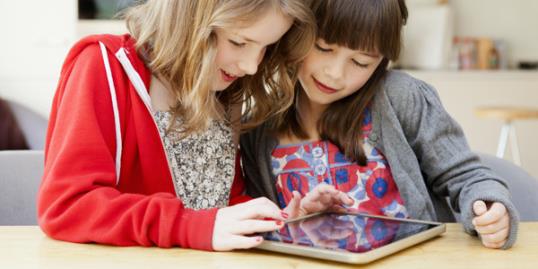 More from MSN Living: 51 perfect daytrips for families
When it comes to time spent actually playing games, kids gravitate to games that are more "fun" than instructive, reports TechCrunch.  A study of kids' mobile gaming market by the startup Kytephone shows that titles from the entertainment media company Rovio, including Angry Birds Star Wars, Bad Piggies and the original Angry Birds, top the charts in terms of time spent gaming. Combining minor skill, minimal knowledge and lots of flexibility in play, Angry Birds, a casual puzzle game, is frequently described as an addictive game.
Kytephone pulled data from a sample size of 13,000 children, aged 8 to 14 years old, located in over 70 countries and didn't find any major differences in app usage between regions.
"Everyone seems to love Rovio games, regardless of where they live," Kytephone co-founder Anooj Shah was quoted. Rovio's Angry Birds Star Wars is the No. 1 paid app of all time and most played game and since its release, reports TechCrunch.
How much time spent playing video games is too much?
A 2011 study published in journal Pediatrics found that roughly 1 in 10 children who play video games are at risk of becoming pathologically addicted to them. That means for every classroom of 30 kids, three of them could develop a hardcore digital addiction that boosts the risk of depression, social phobia and poor school performance, the study found.
More from MSN Living: The most popular baby names of all time
"What we've known from other studies is that video gaming addiction looks similar to other addictions. But what wasn't clear was what comes before what. Gaming might be a secondary problem. It might be that kids who are socially awkward, who aren't doing well in school, get depressed and then lose themselves into games," Douglas A. Gentile, an associate professor of psychology at Iowa State University in Ames was quoted in U.S. News.
As the controversial chicken-or-egg relationship between video games, addiction, aggression and violence continues to be examined, Vice President Joe Biden met with representatives of the video game industry earlier this month as part of his effort to find legislative remedies to the problems associated with gun violence.
"Video games are the most effective advertisements there are for firearms," Robert Farago, a gun-rights supporter and the founder and publisher of The Truth About Guns, was quoted on Huffington Post.
How much video game playing time do you allow your kids? How do you monitor the appropriateness of the games' content?
Bing: Can spending too much time playing video games hurt your kid?
More from the Family Room:
Library reconsiders ban on children
Districts look to beef up school safety with panic buttons
Photo: Cultura/Igore/Getty Images
Are you sure you want to delete this comment?
News, stories, tips and laughs for moms & dads
Two sociologists have found that parents who have daughters are more inclined to support the GOP and turn a cold shoulder to Democrats.

The experts at Nameberry.com predict what will be big in baby-naming next year

Famed event-planner David Stark shared tips for making chic holiday decorations using items you already have around the house. Take a look!

Sociologist Karen Z. Kramer found that over the past decade more than 550,000 men were stay-at-home fathers, which is about 3.5 percent of the married with kids population.

Ben Miller celebrates his wife's birthday and the anniversary of the day their premature son Ward Miles came home for good with a video documenting his first year.

Adopting an animal is a major commitment. Yet all too often people put more effort into researching what kind of car to get than the type of pet that would best fit their lifestyle.

'Tis the season to send out holiday greeting cards to all your friends and family. But, as our friends at Awkward Family Pet Photos know, not all holiday snapshots are the same. Some are just plain kooky — especially when pets are included. So with good tidings and great cheer, here are 10 wacky holiday animal portraits that are sure to make you laugh out loud and get you in the holiday spirit. And possibly make you think twice about dressing up the family cat this year.

King of the jungle? Nah, it's just a labradoodle!

Side-by-side images of adorable babies and their celebrity doppelgängers

Do you have a finicky furry friend on your holiday gift list this year? You're in luck! We've rounded up the coolest cat-approved products to bring you purrfect gift ideas for every kind of cat -- from the curious kitten to the most refined feline. Any one of these special gifts could make your resident kitty purr with pleasure and maybe, just maybe, like the present this year even more than the box and wrapping paper it came in!

Plus, puppy names to watch

This holiday season's hottest toy has yet to be revealed, but more often than not, the best gifts are the ones kids don't even know to ask for. So this year, surprise your kids with unique presents under the tree, and watch as their eyes light up when they unwrap them. From space-age sand to a DIY race track, these out-of-the-box gift ideas will provide some serious shopping inspiration. Click through the slideshow above for all our favorite picks.