Rovio games among the most addictive for children, study finds
How do you manage your kids' video game playing time and appropriate content?
Think your kids spend too much time playing video games? You could be right.
A national survey by the Kaiser Family Foundation found that children between the ages of 8 and 18 spend almost eight hours a days in front of some form of electronic media.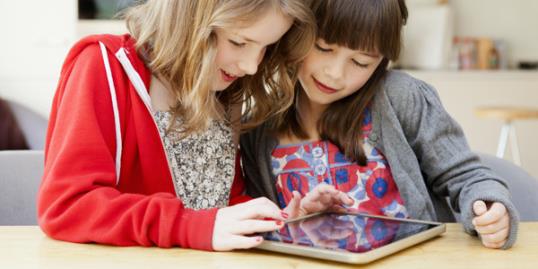 More from MSN Living: 51 perfect daytrips for families
When it comes to time spent actually playing games, kids gravitate to games that are more "fun" than instructive, reports TechCrunch.  A study of kids' mobile gaming market by the startup Kytephone shows that titles from the entertainment media company Rovio, including Angry Birds Star Wars, Bad Piggies and the original Angry Birds, top the charts in terms of time spent gaming. Combining minor skill, minimal knowledge and lots of flexibility in play, Angry Birds, a casual puzzle game, is frequently described as an addictive game.
Kytephone pulled data from a sample size of 13,000 children, aged 8 to 14 years old, located in over 70 countries and didn't find any major differences in app usage between regions.
"Everyone seems to love Rovio games, regardless of where they live," Kytephone co-founder Anooj Shah was quoted. Rovio's Angry Birds Star Wars is the No. 1 paid app of all time and most played game and since its release, reports TechCrunch.
How much time spent playing video games is too much?
A 2011 study published in journal Pediatrics found that roughly 1 in 10 children who play video games are at risk of becoming pathologically addicted to them. That means for every classroom of 30 kids, three of them could develop a hardcore digital addiction that boosts the risk of depression, social phobia and poor school performance, the study found.
More from MSN Living: The most popular baby names of all time
"What we've known from other studies is that video gaming addiction looks similar to other addictions. But what wasn't clear was what comes before what. Gaming might be a secondary problem. It might be that kids who are socially awkward, who aren't doing well in school, get depressed and then lose themselves into games," Douglas A. Gentile, an associate professor of psychology at Iowa State University in Ames was quoted in U.S. News.
As the controversial chicken-or-egg relationship between video games, addiction, aggression and violence continues to be examined, Vice President Joe Biden met with representatives of the video game industry earlier this month as part of his effort to find legislative remedies to the problems associated with gun violence.
"Video games are the most effective advertisements there are for firearms," Robert Farago, a gun-rights supporter and the founder and publisher of The Truth About Guns, was quoted on Huffington Post.
How much video game playing time do you allow your kids? How do you monitor the appropriateness of the games' content?
Bing: Can spending too much time playing video games hurt your kid?
More from the Family Room:
Library reconsiders ban on children
Districts look to beef up school safety with panic buttons
Photo: Cultura/Igore/Getty Images
Are you sure you want to delete this comment?
News, stories, tips and laughs for moms & dads
From about first grade all the way through college, back-to-school shopping meant color-coded lists and endless trips to the local Target. There's nothing like the giddy feeling of writing in a brand new planner (with colored pens of course). Maybe it was just my OCD kicking in, but getting organized for the new school year felt therapeutic in a Martha Stewart sort of way.

Every year, my mother insisted on the classic first day of school photo—uniform on, hair bow in place, plus frilly socks and Mary Janes, of course. But no photo opp was complete without my Kipling backpack that was about as big as I was (at least until 2nd grade or so).

Some people make big resolutions right before New Year's Eve, others on their birthdays, but mine always happen while back-to-school shopping. Something about the pristine, blank pages of my untouched notebooks and crisp, un-sharpened pencils has always made me feel like anything's possible: This will be the year I actually write down my assignments. I'm going to hole-punch and and organize all my handouts. No more showing up to class unprepared!

A special relationship that's worth noting.

You might have more in common than you think.

Feeling outsmarted by your little? So is this mother.