Rovio games among the most addictive for children, study finds
How do you manage your kids' video game playing time and appropriate content?
Think your kids spend too much time playing video games? You could be right.
A national survey by the Kaiser Family Foundation found that children between the ages of 8 and 18 spend almost eight hours a days in front of some form of electronic media.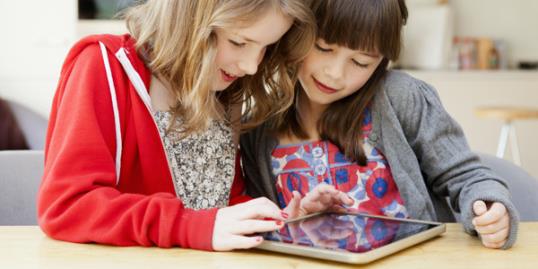 More from MSN Living: 51 perfect daytrips for families
When it comes to time spent actually playing games, kids gravitate to games that are more "fun" than instructive, reports TechCrunch.  A study of kids' mobile gaming market by the startup Kytephone shows that titles from the entertainment media company Rovio, including Angry Birds Star Wars, Bad Piggies and the original Angry Birds, top the charts in terms of time spent gaming. Combining minor skill, minimal knowledge and lots of flexibility in play, Angry Birds, a casual puzzle game, is frequently described as an addictive game.
Kytephone pulled data from a sample size of 13,000 children, aged 8 to 14 years old, located in over 70 countries and didn't find any major differences in app usage between regions.
"Everyone seems to love Rovio games, regardless of where they live," Kytephone co-founder Anooj Shah was quoted. Rovio's Angry Birds Star Wars is the No. 1 paid app of all time and most played game and since its release, reports TechCrunch.
How much time spent playing video games is too much?
A 2011 study published in journal Pediatrics found that roughly 1 in 10 children who play video games are at risk of becoming pathologically addicted to them. That means for every classroom of 30 kids, three of them could develop a hardcore digital addiction that boosts the risk of depression, social phobia and poor school performance, the study found.
More from MSN Living: The most popular baby names of all time
"What we've known from other studies is that video gaming addiction looks similar to other addictions. But what wasn't clear was what comes before what. Gaming might be a secondary problem. It might be that kids who are socially awkward, who aren't doing well in school, get depressed and then lose themselves into games," Douglas A. Gentile, an associate professor of psychology at Iowa State University in Ames was quoted in U.S. News.
As the controversial chicken-or-egg relationship between video games, addiction, aggression and violence continues to be examined, Vice President Joe Biden met with representatives of the video game industry earlier this month as part of his effort to find legislative remedies to the problems associated with gun violence.
"Video games are the most effective advertisements there are for firearms," Robert Farago, a gun-rights supporter and the founder and publisher of The Truth About Guns, was quoted on Huffington Post.
How much video game playing time do you allow your kids? How do you monitor the appropriateness of the games' content?
Bing: Can spending too much time playing video games hurt your kid?
More from the Family Room:
Library reconsiders ban on children
Districts look to beef up school safety with panic buttons
Photo: Cultura/Igore/Getty Images
Are you sure you want to delete this comment?
News, stories, tips and laughs for moms & dads
Yep, you're older than you think

Avoid these gaffes for a better relationship with your stepchildren—and your spouse.

The top 25 best holiday movies for kids and their families, from old school classics like Miracle on 34th Street and It's a Wonderful Life, to newer classics like Elf and The Nightmare Before Christmas.

Since the dawn of time, we men have been preprogrammed with two biological imperatives: Number one: to bravely kill bathtub spiders; and number two: to reproduce. (Actually, I really should have ordered those in reverse.) So what happens when we find out we're infertile?

New mamas weigh in on all the things they wish someone had warned them about before baby arrived.

We scoured Pinterest for 30 way-too-cute Elf on the Shelf poses we'd never seen before...let these inspire you during your family's funniest tradition.

Stroll down any aisle of a Toys"R"Us these days and you'll be confronted with a billion options that are light-years beyond anything you had to entertain yourself with as a kid. Lego cruise ships (complete with flatscreen TVs in the lounge and sideboard jet-skis), battery-operated Mercedes-Benz sedans, and hi-tech tablets with Android operating systems abound. We wondered, as we let ourselves get nostalgic for a moment, if any of the beloved toys we played with as children were still even on the market. Thanks to a quick hunt on the Internet we were able to find that Fisher Price still makes their classic Two Tune TV, and you can still get your hands on a good ol' Slinky. Here's a roundup of the best old-school toys for kids-- we encourage you to click through the slideshow and consider wrapping up a well-loved classic for your little one this year.

Cabbage Path Kids turn 30 this year.

Baby booms are certainly fun, but the pileup of shower invites can be rough on a bank account. The challenge: Find a great gift for cheap that's cute, useful, "big" enough to count as a whole gift...and doesn't seem like you skimped. Here are eight fun, functional options I love that definitely fit the bill. And they're all under $30! By The Bump Editors

You'd be shocked at how much a choice selection of apps can change your life for the better. From a honing device for kid-friendly locations to a virtual accountant, these eleven apps belong on every parent's home screen. It may seem counterintuitive, but amping up your smartphone with these handy features will actually make unplugging that much easier, since you know you've got your bases covered. Check them out in the slideshow above, download what you will, and we bet you won't be able to remember what life was like without them.

12 playful and engaging gift ideas for babies and toddlers this season.