Family offers $1,700 reward to find girl's bully
After school administrators fail to stop bullying of a teen, her friends and family decide a cash reward is their only option.
For more than a year, 16-year-old Kaylie Castillo has been the victim of bullying at her Los Alamitos, Calif. high school, reports MSNBC. Her parents, Tracie and Guy Castillo, allege the school has been unresponsive since the initial November 2011 incident. They've rallied with friends and neighbors to offer a $1,700 reward to find the teen's tormenter.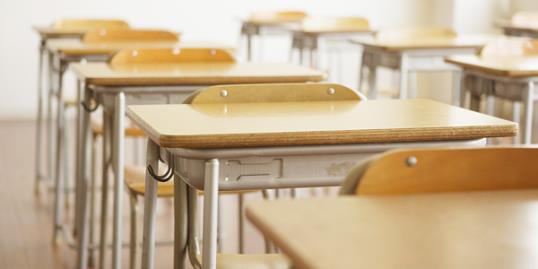 More on MSN Living: 50 perfect family day trips
The girl's locker has been vandalized, "slut" was spray-painted on the family driveway and excrement has been left on their front door. The bully also sent sexually explicit texts to a boy at the school pretending they came from Castillo, the parents told MSNBC. The final straw? When a superimposed photo of Castillo's face on a pornographic photo appeared on Instagram.
Bing: Bullying statistics in 2012
"Kaylie was completely embarrassed and devastated. She didn't want to go to school. It was awful," Tracie Castillo was quoted on MSNBC. "That's when we decided enough was enough."
More on MSN Living: Top names for the top 10 dog breeds
The 3,200-student school does have an anti-bullying policy in place. Los Alamitos Unified Superintendent Sherry Kropp was quoted on MSNBC saying that district administrators have been investigating since they received the report of the first incident last year. Students who shared the photo on social networking sites have been disciplined. Yet still, no one has been able to pin down the parties behind the harassment.
"We have interviewed dozens of students and looked at several avenues," Kropp was quoted. "We think just one or two students are involved, and they are just not talking to anyone."
"Kaylie is just like any other teen who is trying to fit in and figure herself out," Tracie Castillo was quoted. "We just want to know that she's safe at school."
According to the National Center for Education Statistics, nearly a third of all students aged 12 - 18 reported having been bullied at school in 2007, some almost daily.
How do you talk to your kids about bullying?
Photo: Datacraft Co Ltd/Getty Images
More from Family Room:
Boy's pink shoes incite debate
Dentist brings dog to work to calm kids
Santa photo goes viral
News, stories, tips and laughs for moms & dads
Make sure your go-to gadgets are as cute as your style, with these trendy tech finds!

Oh, how the times have changed...

Get ready to hit the mall! Check out the hottest back-to-school trends—and get ready to make a major style statement this year.

Unique, or downright strange?

This is Kevin Droniak and his grandma. They're besties, they're awesome and they're YouTube stars.

It can be difficult to entice little ones to eat anything at all, let alone to devour a healthy plate. But feeding your kids nutritious snacks after school just got way easier, thanks to these adorably clever and cute snack ideas! For more smart and fun ways to get your kids to enjoy healthful and delicious foods, try one of these amazingly artsy lunch ideas.

Through a tonsillectomy all the way to brain surgery, my mother deserves some recognition. She's my spine, my birthday shadow, my BFF, my thunder buddy, so Mommy, thank you.

My son needs me, as much as yours needs you. Sadly, my son needs me more. He needs someone to have his back, when it seems that the police, the men he'd wave to with excitement as a little boy, see him as a being worthy only of prison or death.

If you know someone who has adopted and have made some of these comments, don't fret... now you know!

"Because you shine from within," I said, touching my finger to her heart. "Not everybody sees it, but I do. I see it. And my job is to protect that light. So when people say mean comments that squelch that light, I want you to tell me. I will protect your light by listening and loving you, my brave, courageous, and unique little firefly."

Studies have shown that it helps, top education officials have recommended it, and now doctors are officially saying the same.

I may have accidentally dropped you a few times, forgotten to document your first fart, let a little pee fly and dressed you like an idiot, but I have also loved you with every piece of me, and you will never hear an apology for that.