Family offers $1,700 reward to find girl's bully
After school administrators fail to stop bullying of a teen, her friends and family decide a cash reward is their only option.
For more than a year, 16-year-old Kaylie Castillo has been the victim of bullying at her Los Alamitos, Calif. high school, reports MSNBC. Her parents, Tracie and Guy Castillo, allege the school has been unresponsive since the initial November 2011 incident. They've rallied with friends and neighbors to offer a $1,700 reward to find the teen's tormenter.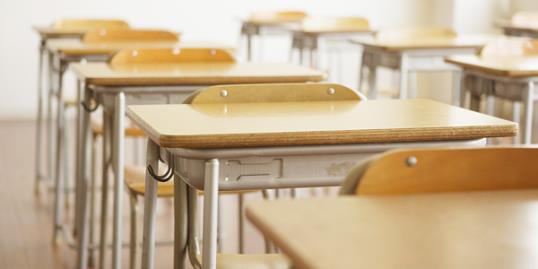 More on MSN Living: 50 perfect family day trips
The girl's locker has been vandalized, "slut" was spray-painted on the family driveway and excrement has been left on their front door. The bully also sent sexually explicit texts to a boy at the school pretending they came from Castillo, the parents told MSNBC. The final straw? When a superimposed photo of Castillo's face on a pornographic photo appeared on Instagram.
Bing: Bullying statistics in 2012
"Kaylie was completely embarrassed and devastated. She didn't want to go to school. It was awful," Tracie Castillo was quoted on MSNBC. "That's when we decided enough was enough."
More on MSN Living: Top names for the top 10 dog breeds
The 3,200-student school does have an anti-bullying policy in place. Los Alamitos Unified Superintendent Sherry Kropp was quoted on MSNBC saying that district administrators have been investigating since they received the report of the first incident last year. Students who shared the photo on social networking sites have been disciplined. Yet still, no one has been able to pin down the parties behind the harassment.
"We have interviewed dozens of students and looked at several avenues," Kropp was quoted. "We think just one or two students are involved, and they are just not talking to anyone."
"Kaylie is just like any other teen who is trying to fit in and figure herself out," Tracie Castillo was quoted. "We just want to know that she's safe at school."
According to the National Center for Education Statistics, nearly a third of all students aged 12 - 18 reported having been bullied at school in 2007, some almost daily.
How do you talk to your kids about bullying?
Photo: Datacraft Co Ltd/Getty Images
More from Family Room:
Boy's pink shoes incite debate
Dentist brings dog to work to calm kids
Santa photo goes viral
News, stories, tips and laughs for moms & dads
A thrill-obsessed subculture claimed another life this week.

A few suggested answers for the diciest questions

Must-haves for every mommy on the road

Here's our list of fifteen moms in the food industry that deserve some recognition.

The site gets high marks for its user-friendly interface and excellent and responsive customer service. And the reviews are also pretty accurate. Compare amenities and prices next to a hotel's in the same area, and you're likely to see Airbnb come out on top.

We captured a frame-by-frame look just for you.

Other moms can be ruthless when it comes to picking apart your parenting choices. From dissing your decision to go back to work to criticizing when you started baby on solids, here are the most ridiculous comments moms have heard. Bonus, we've got just the right way to respond to the haters! You're welcome.

Nope, you don't have to spend the next nine months in black elastic-waist pants and oversize sweaters. And you don't have to shell out a fortune on your "temporary" wardrobe either. Check out these stylish and affordable maternity clothes.

Because society crumbles without us

Another kid figured out how to get into a claw machine.

As a new mom, you've recently discovered there are many things you can live without—sleep and modesty being chief among them. But what can't you live without? Seasoned moms share their Top 10 list for how to survive the early months of motherhood.

Here are our experts' best tips for how to be a positive role model for your kids so that they grow up healthy, strong and confident about the way they look.