Family offers $1,700 reward to find girl's bully
After school administrators fail to stop bullying of a teen, her friends and family decide a cash reward is their only option.
For more than a year, 16-year-old Kaylie Castillo has been the victim of bullying at her Los Alamitos, Calif. high school, reports MSNBC. Her parents, Tracie and Guy Castillo, allege the school has been unresponsive since the initial November 2011 incident. They've rallied with friends and neighbors to offer a $1,700 reward to find the teen's tormenter.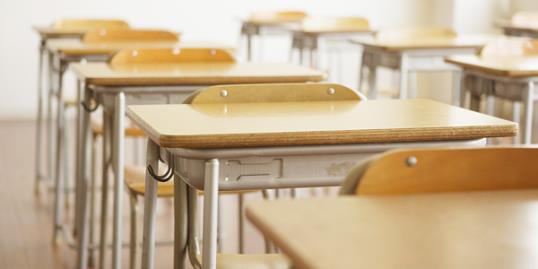 More on MSN Living: 50 perfect family day trips
The girl's locker has been vandalized, "slut" was spray-painted on the family driveway and excrement has been left on their front door. The bully also sent sexually explicit texts to a boy at the school pretending they came from Castillo, the parents told MSNBC. The final straw? When a superimposed photo of Castillo's face on a pornographic photo appeared on Instagram.
Bing: Bullying statistics in 2012
"Kaylie was completely embarrassed and devastated. She didn't want to go to school. It was awful," Tracie Castillo was quoted on MSNBC. "That's when we decided enough was enough."
More on MSN Living: Top names for the top 10 dog breeds
The 3,200-student school does have an anti-bullying policy in place. Los Alamitos Unified Superintendent Sherry Kropp was quoted on MSNBC saying that district administrators have been investigating since they received the report of the first incident last year. Students who shared the photo on social networking sites have been disciplined. Yet still, no one has been able to pin down the parties behind the harassment.
"We have interviewed dozens of students and looked at several avenues," Kropp was quoted. "We think just one or two students are involved, and they are just not talking to anyone."
"Kaylie is just like any other teen who is trying to fit in and figure herself out," Tracie Castillo was quoted. "We just want to know that she's safe at school."
According to the National Center for Education Statistics, nearly a third of all students aged 12 - 18 reported having been bullied at school in 2007, some almost daily.
How do you talk to your kids about bullying?
Photo: Datacraft Co Ltd/Getty Images
More from Family Room:
Boy's pink shoes incite debate
Dentist brings dog to work to calm kids
Santa photo goes viral
News, stories, tips and laughs for moms & dads
I am probably not the first to tell you this: Kids come with lots of stuff. Even if you try to be as minimal as possible, the little creatures require an awful lot to keep things running smoothly. Here's a master-plan slideshow of ways to cut corners on space in every room to accommodate all the things that come along with kids.

You never know for certain what type of parent you'll be until you've actually become one and your parenting style, as it becomes evident, may surprise you. Here are 4 parenting books to help you figure it all out.

Sunshine! Camping! Pool parties! BBQs! The sunny season is here and to help you make the most of it, we've hand-picked 7 great products to make this summer the best your family has ever had. Click through for our list to inspire your sunny day fun. From our sponsor: Walmart

We all love a picnic. But do one quick search for 'picnic ideas' on Pinterest and you're instantly teleported into a land of overachieving home chefs clearly looking for their big break on Food Network. Well, never mind that, we say. Scratch the 25-ingredient recipes and the incessant trips to the craft store for that perfect tablescape. Here are 5 truly simple picnic ideas that will look great, taste great, and make you feel like the winner you are! From our sponsor: Walmart

Admit it — you do these things, too! And that's OK. But maybe — just maybe — it's time to think about changing things up a little bit, for the sake of your sanity, your relationship with your kids, and because life's too short.

We asked veterinary experts and readers which breeds they think and if it is OK to shave longhaired pets in the summer.

Celeb moms post photos to show off their weight loss, but then they undermine their progress in the captions.

Kriste Lewis was inspired by her kidney disease to try out

Hittin' the road, moms and dads? Plan for these five things to happen...

Who knew parenting would make you feel so dumb?

Bob King, 68, found himself stuck

Witnesses now say they were helping mom, who was on the scene