Teen job outlook bleak across the U.S.
Youth unemployment hits half-century high; reaches record level since World War II.
Across the U.S., more than 6.5 million teens and young adults are neither enrolled in school nor working. In Michigan alone, the number is more than 220,000 , reports WNEM.com.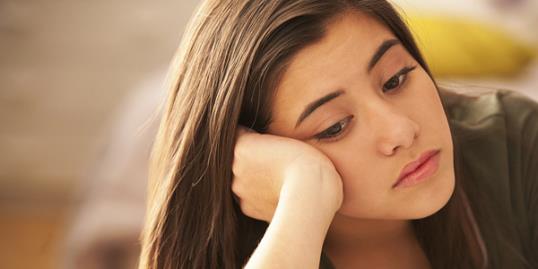 More on MSN Living: 10 ways your cat shows you love
A new report from the Annie E. Casey Foundation, one of the largest private charitable organizations in the U.S. devoted to improving the lives of children, titled "Youth and Work: Restoring Teen and Young Adult Connections to Opportunity," shares the following findings:
In 2000, 13 percent of Michigan residents ages 16 to 24 were jobless and not enrolled in school.
By 2012, that number rose to 17 percent, or 220,000.
The number of teens and young adults who are working has been on the decline nationwide.
26 percent of those ages 16 to 19 and only 61 percent of those ages 20 to 24 were working last year.
For Michigan, the employment rates were 29 percent for those 16 to 19, and 59 percent for those 20 to 24.
Together, 45 percent of those 16 to 24 had jobs in Michigan in 2011, down from 67 percent.
More on MSN Living: Most popular kitten and puppy names
Declining entry-level jobs means fewer prospects for young people, both in Michigan and from across the country, who lack training and education, the report says.
In a Huffington Post article, one of the report's authors, Laura Speer, said, "The thing that you got and I got from our very first job is mostly about how to work." She went on to emphasize the importance of early employment as a key to future success. "How to be on a team, how to have a boss, how to show up on time. And those -- what are termed as 'soft skills' -- are things that are really critically important going forward," Speers said.
"All young people need opportunities to gain work experience and build the skills that are essential to being successful as an adult," Patrick McCarthy, president and CEO of the Annie E. Casey Foundation, was quoted. "Ensuring youth are prepared for the high-skilled jobs available in today's economy must be a national priority, for the sake of their future roles as citizens and parents, the future of our workforce and the strength of our nation as a whole."
Photo: KidStock/Getty Images
Bing: Top jobs for teens
More on MSN Living:
The reality of being a work at home mom
The secret life of a stay-at-home mom
10 hot trends in baby products

Man, we are a stupid, stupid country. Money wasted on war, outer space, oil, all this unnecessary **** instead of putting it where its important - young people. Schools should be THE NUMBER ONE PRIORITY. DO NOT pay a single penny to another politician until they have the school system fixed. AND DONT PLAY DEM VS REPUB, THEY ARE ALL THE SAME !

Are you sure you want to delete this comment?
News, stories, tips and laughs for moms & dads
Two sociologists have found that parents who have daughters are more inclined to support the GOP and turn a cold shoulder to Democrats.

The experts at Nameberry.com predict what will be big in baby-naming next year

Famed event-planner David Stark shared tips for making chic holiday decorations using items you already have around the house. Take a look!

Sociologist Karen Z. Kramer found that over the past decade more than 550,000 men were stay-at-home fathers, which is about 3.5 percent of the married with kids population.

Ben Miller celebrates his wife's birthday and the anniversary of the day their premature son Ward Miles came home for good with a video documenting his first year.

Adopting an animal is a major commitment. Yet all too often people put more effort into researching what kind of car to get than the type of pet that would best fit their lifestyle.

'Tis the season to send out holiday greeting cards to all your friends and family. But, as our friends at Awkward Family Pet Photos know, not all holiday snapshots are the same. Some are just plain kooky — especially when pets are included. So with good tidings and great cheer, here are 10 wacky holiday animal portraits that are sure to make you laugh out loud and get you in the holiday spirit. And possibly make you think twice about dressing up the family cat this year.

King of the jungle? Nah, it's just a labradoodle!

Side-by-side images of adorable babies and their celebrity doppelgängers

Do you have a finicky furry friend on your holiday gift list this year? You're in luck! We've rounded up the coolest cat-approved products to bring you purrfect gift ideas for every kind of cat -- from the curious kitten to the most refined feline. Any one of these special gifts could make your resident kitty purr with pleasure and maybe, just maybe, like the present this year even more than the box and wrapping paper it came in!

Plus, puppy names to watch

This holiday season's hottest toy has yet to be revealed, but more often than not, the best gifts are the ones kids don't even know to ask for. So this year, surprise your kids with unique presents under the tree, and watch as their eyes light up when they unwrap them. From space-age sand to a DIY race track, these out-of-the-box gift ideas will provide some serious shopping inspiration. Click through the slideshow above for all our favorite picks.