Teen job outlook bleak across the U.S.
Youth unemployment hits half-century high; reaches record level since World War II.
Across the U.S., more than 6.5 million teens and young adults are neither enrolled in school nor working. In Michigan alone, the number is more than 220,000 , reports WNEM.com.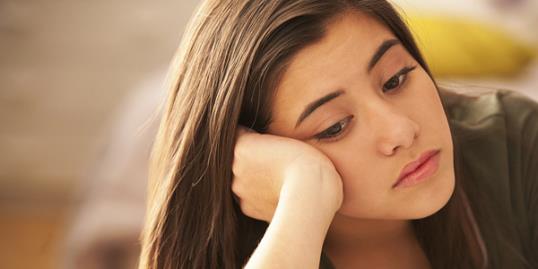 More on MSN Living: 10 ways your cat shows you love
A new report from the Annie E. Casey Foundation, one of the largest private charitable organizations in the U.S. devoted to improving the lives of children, titled "Youth and Work: Restoring Teen and Young Adult Connections to Opportunity," shares the following findings:
In 2000, 13 percent of Michigan residents ages 16 to 24 were jobless and not enrolled in school.
By 2012, that number rose to 17 percent, or 220,000.
The number of teens and young adults who are working has been on the decline nationwide.
26 percent of those ages 16 to 19 and only 61 percent of those ages 20 to 24 were working last year.
For Michigan, the employment rates were 29 percent for those 16 to 19, and 59 percent for those 20 to 24.
Together, 45 percent of those 16 to 24 had jobs in Michigan in 2011, down from 67 percent.
More on MSN Living: Most popular kitten and puppy names
Declining entry-level jobs means fewer prospects for young people, both in Michigan and from across the country, who lack training and education, the report says.
In a Huffington Post article, one of the report's authors, Laura Speer, said, "The thing that you got and I got from our very first job is mostly about how to work." She went on to emphasize the importance of early employment as a key to future success. "How to be on a team, how to have a boss, how to show up on time. And those -- what are termed as 'soft skills' -- are things that are really critically important going forward," Speers said.
"All young people need opportunities to gain work experience and build the skills that are essential to being successful as an adult," Patrick McCarthy, president and CEO of the Annie E. Casey Foundation, was quoted. "Ensuring youth are prepared for the high-skilled jobs available in today's economy must be a national priority, for the sake of their future roles as citizens and parents, the future of our workforce and the strength of our nation as a whole."
Photo: KidStock/Getty Images
Bing: Top jobs for teens
More on MSN Living:
The reality of being a work at home mom
The secret life of a stay-at-home mom
10 hot trends in baby products

Man, we are a stupid, stupid country. Money wasted on war, outer space, oil, all this unnecessary **** instead of putting it where its important - young people. Schools should be THE NUMBER ONE PRIORITY. DO NOT pay a single penny to another politician until they have the school system fixed. AND DONT PLAY DEM VS REPUB, THEY ARE ALL THE SAME !

Are you sure you want to delete this comment?
News, stories, tips and laughs for moms & dads
A thrill-obsessed subculture claimed another life this week.

A few suggested answers for the diciest questions

Must-haves for every mommy on the road

Here's our list of fifteen moms in the food industry that deserve some recognition.

The site gets high marks for its user-friendly interface and excellent and responsive customer service. And the reviews are also pretty accurate. Compare amenities and prices next to a hotel's in the same area, and you're likely to see Airbnb come out on top.

We captured a frame-by-frame look just for you.

Other moms can be ruthless when it comes to picking apart your parenting choices. From dissing your decision to go back to work to criticizing when you started baby on solids, here are the most ridiculous comments moms have heard. Bonus, we've got just the right way to respond to the haters! You're welcome.

Nope, you don't have to spend the next nine months in black elastic-waist pants and oversize sweaters. And you don't have to shell out a fortune on your "temporary" wardrobe either. Check out these stylish and affordable maternity clothes.

Because society crumbles without us

Another kid figured out how to get into a claw machine.

As a new mom, you've recently discovered there are many things you can live without—sleep and modesty being chief among them. But what can't you live without? Seasoned moms share their Top 10 list for how to survive the early months of motherhood.

Here are our experts' best tips for how to be a positive role model for your kids so that they grow up healthy, strong and confident about the way they look.