Nova Scotia school nixes Mother's Day & Father's Day
The controversial move has sparked a heated debate.
By Emma Waverman, follow her on Twitter
A school in Dartmouth, Nova Scotia, has replaced Mother's Day and Father's Day with more inclusive activities that recognize International Day of the Family, on May 15.
Needless to say, getting rid of Mother's Day and Father's Day has drummed up some controversy. Cries of political correctness can be heard all over North America.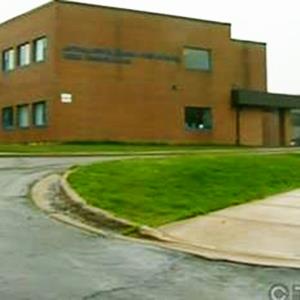 But does ditching the commercial holiday at school really represent a culture gone too far? I don't think so.
Instead of making role-specific cards, the kids made cards for anyone in their life who supports them and hung the cards on a giant tree in the gymnasium. I think this idea is really sweet. That way grandparents, caregivers and stepparents can also be acknowledged.
More from MSN Canada: Having three kids is the most stressed, say stressed out moms
This is the school's way of acknowledging diversity, making it easier for kids who may not have a mother and father in their home. Can you imagine how kids feel when they are expected to make cards for their fathers, when they don't have one? What if their mother has died? What if their stepmother is their main caregiver? What if you live in a home with two moms?
Ramona Jennex, Nova Scotia's minister of education, said, "Children can be isolated in a classroom if they've lost their mom or are in a family without a dad or in a family with two moms or two dads."
More from MSN Canada: Not just a girl: Photographer styles daughter as iconic women
She added that individual schools can decide for themselves how to celebrate mothers and fathers.
A writer for The Stir disagrees with me. She says that feeling different is part of life:
We simply can't keep trying to make schools and the world in general places in     which no one will get their feelings hurt. We will never create an all-inclusive utopia. It's not possible, nor is it even desirable. We all are different.   
Different is not bad.
More from MSN Canada: Professional birth photography: Would you do it?
She should tell that to a kid who has lost his parent to cancer, or a kid who is being bullied because she has gay parents. Kids who are different already know they are different. It is the kids who exist in the mainstream who need to learn to give a little.
The most important point here is that Mother's Day and Father's Day still exist in Dartmouth, Nova Scotia. They fall on Sundays and kids can celebrate them with their families however they see fit. This just means that there wasn't a mandated card made in their Grade 3 classroom. There are still many hours after school, and the Saturday before, to make the biggest, most expressive Mother's Day and Father's Day cards imaginable. It's not the school's job, anyway.
Disagree? What would you do if your school did away with Mother's Day and Father's Day?
More from Family Room:
Mom spent more than $25K on 8-year-old's clothes
Superhero games banned from one preschool
Report: Finland is best place to be a mother
Love content like this? Friend us on Facebook, follow us on Twitter, and find us on Pinterest.
Readers: Calling all mom bloggers — we're looking for fresh voices on MSN Living. Email us your samples and contact info.
Photo: Video still of Astral Drive Elementary School (Courtesy of Bell Media Television, http://aka.ms/ctv)
I agree that these are traditions have been around for years but back in the old days children had both parents and divorce and single parents were not that common. I have three children, a son with mental developmental delays. His father walked out on him because it wa more important to keep his money then support his child. you do not know the pain that he goes through every fathers day because his father walked out on him and my middle daughter her father denies she even exists. It would not be so bad if the other children did not judge or make mean and rude comments to them. My kids do not share why the do not have a father they just don't. They feel very left out when the whole class is making a fathers day card and they sit on the side lines. I agree that it is not up to the school to decide what holidays the children celebrate and feel it is up to families to decide.

Disagree. These types of things are why more and more families are sending their kids to private schools. Mother's & Father's deserve their day. These parent days have been around for over 100 years. They shouldn't be punished because of non-traditional family structures. My Father died when I was very young, but who was I to tell other children to not honor their fathers. It is extremely selfish of the non-traditional family structure to oppose these. They can start their own holiday if they are offended.

Why not let the kids decide?  The school should not have to celebrate anything if they choose not to, that is decided by family.  If a child chooses to make a card for grandma who is their guardian, then by all means let them.  Let the schools focus on encouraging working together in math, science, and reading.
Are you sure you want to delete this comment?
News, stories, tips and laughs for moms & dads
Make sure your go-to gadgets are as cute as your style, with these trendy tech finds!

Oh, how the times have changed...

Get ready to hit the mall! Check out the hottest back-to-school trends—and get ready to make a major style statement this year.

Unique, or downright strange?

This is Kevin Droniak and his grandma. They're besties, they're awesome and they're YouTube stars.

It can be difficult to entice little ones to eat anything at all, let alone to devour a healthy plate. But feeding your kids nutritious snacks after school just got way easier, thanks to these adorably clever and cute snack ideas! For more smart and fun ways to get your kids to enjoy healthful and delicious foods, try one of these amazingly artsy lunch ideas.

Through a tonsillectomy all the way to brain surgery, my mother deserves some recognition. She's my spine, my birthday shadow, my BFF, my thunder buddy, so Mommy, thank you.

My son needs me, as much as yours needs you. Sadly, my son needs me more. He needs someone to have his back, when it seems that the police, the men he'd wave to with excitement as a little boy, see him as a being worthy only of prison or death.

If you know someone who has adopted and have made some of these comments, don't fret... now you know!

"Because you shine from within," I said, touching my finger to her heart. "Not everybody sees it, but I do. I see it. And my job is to protect that light. So when people say mean comments that squelch that light, I want you to tell me. I will protect your light by listening and loving you, my brave, courageous, and unique little firefly."

Studies have shown that it helps, top education officials have recommended it, and now doctors are officially saying the same.

I may have accidentally dropped you a few times, forgotten to document your first fart, let a little pee fly and dressed you like an idiot, but I have also loved you with every piece of me, and you will never hear an apology for that.