Fans cross off Talia Joy Castellano's bucket list wishes
Five days before the inspirational young YouTube star lost her battle with cancer, she made a bucket list of things she wanted to do; she only checked off a few.
Even at 13 years old, Talia Joy Castellano was a hero to the millions of people who watched her YouTube makeup tutorial videos. Full of spunk and wisdom well beyond her years, she bravely shared the trials and tribulations of pediatric cancer. When chemotherapy caused her to lose her hair, she sported a bald head proudly, turning to makeup to boost her self-confidence.
Five days before Castellano lost her six-year battle with neuroblastoma and leukemia, she made a bucket list of things she wanted to do. She was only able to tick a few things off the 70-something item list.
Fans and supporters around the globe decided to make the young woman's dreams come true and finish her bucket list.
More from Wonderwall: Ellen DeGeneres remembers Talia Castellano, shares tribute to 13-year-old CoverGirl
Here's what Casellano's fans are doing in her memory:   
They sent messages in a bottle.
They sent flowers to a stranger.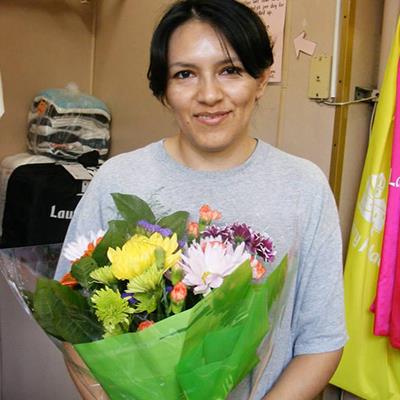 They went to Justin Bieber concerts for Talia.
They went to drive-in movies.
They went to NYC to do whatever.
Kylie Jenner tweeted to Talia.
They burned secrets written on pieces of paper.
They had cake fights.
They danced in the rain.
More from MSN Living: 25 things to do before you die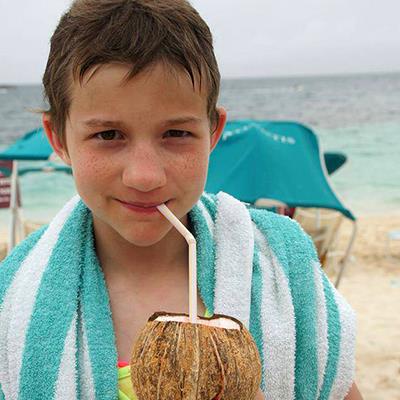 Check out fan's images of doing things on #taliasbucket list on Facebook. Better yet, take a look at the list, pick something to do and help finish Talia's bucket list. In her too-short life, she inspired so many, but her optimism and warm personality will live on to give hope and strength to the countless lives she touched.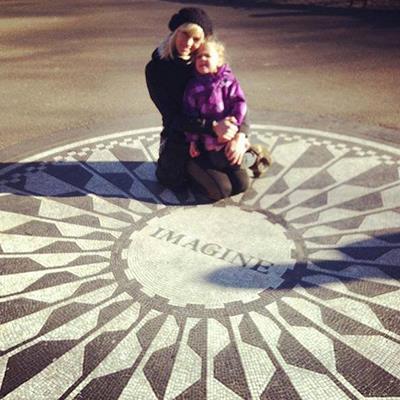 Tell us: What do you think of this story?
Bing: Talia Castellano on the Ellen DeGeneres Show
More from The Family Room:
Queen's granddaughter Zara Phillips is pregnant
Social media policies: Should schools have them?
Inside Kate Middleton's posh delivery room and playlist
Subscribe to The Family Room | Friend us on Facebook, follow us on Twitter and find us on Pinterest.
Photos: Courtesy of Angels for Talia via Facebook; CoverGirl via Twitter
News, stories, tips and laughs for moms & dads
Make sure your go-to gadgets are as cute as your style, with these trendy tech finds!

Oh, how the times have changed...

Get ready to hit the mall! Check out the hottest back-to-school trends—and get ready to make a major style statement this year.

Unique, or downright strange?

This is Kevin Droniak and his grandma. They're besties, they're awesome and they're YouTube stars.

It can be difficult to entice little ones to eat anything at all, let alone to devour a healthy plate. But feeding your kids nutritious snacks after school just got way easier, thanks to these adorably clever and cute snack ideas! For more smart and fun ways to get your kids to enjoy healthful and delicious foods, try one of these amazingly artsy lunch ideas.

Through a tonsillectomy all the way to brain surgery, my mother deserves some recognition. She's my spine, my birthday shadow, my BFF, my thunder buddy, so Mommy, thank you.

My son needs me, as much as yours needs you. Sadly, my son needs me more. He needs someone to have his back, when it seems that the police, the men he'd wave to with excitement as a little boy, see him as a being worthy only of prison or death.

If you know someone who has adopted and have made some of these comments, don't fret... now you know!

"Because you shine from within," I said, touching my finger to her heart. "Not everybody sees it, but I do. I see it. And my job is to protect that light. So when people say mean comments that squelch that light, I want you to tell me. I will protect your light by listening and loving you, my brave, courageous, and unique little firefly."

Studies have shown that it helps, top education officials have recommended it, and now doctors are officially saying the same.

I may have accidentally dropped you a few times, forgotten to document your first fart, let a little pee fly and dressed you like an idiot, but I have also loved you with every piece of me, and you will never hear an apology for that.