Fans cross off Talia Joy Castellano's bucket list wishes
Five days before the inspirational young YouTube star lost her battle with cancer, she made a bucket list of things she wanted to do; she only checked off a few.
Even at 13 years old, Talia Joy Castellano was a hero to the millions of people who watched her YouTube makeup tutorial videos. Full of spunk and wisdom well beyond her years, she bravely shared the trials and tribulations of pediatric cancer. When chemotherapy caused her to lose her hair, she sported a bald head proudly, turning to makeup to boost her self-confidence.
Five days before Castellano lost her six-year battle with neuroblastoma and leukemia, she made a bucket list of things she wanted to do. She was only able to tick a few things off the 70-something item list.
Fans and supporters around the globe decided to make the young woman's dreams come true and finish her bucket list.
More from Wonderwall: Ellen DeGeneres remembers Talia Castellano, shares tribute to 13-year-old CoverGirl
Here's what Casellano's fans are doing in her memory:   
They sent messages in a bottle.
They sent flowers to a stranger.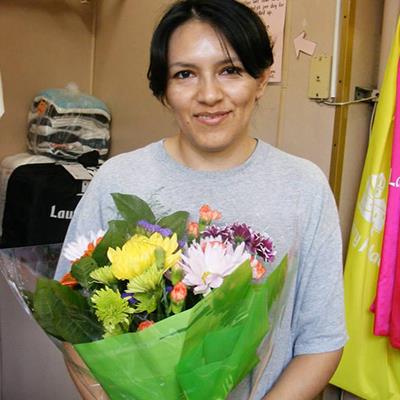 They went to Justin Bieber concerts for Talia.
They went to drive-in movies.
They went to NYC to do whatever.
Kylie Jenner tweeted to Talia.
They burned secrets written on pieces of paper.
They had cake fights.
They danced in the rain.
More from MSN Living: 25 things to do before you die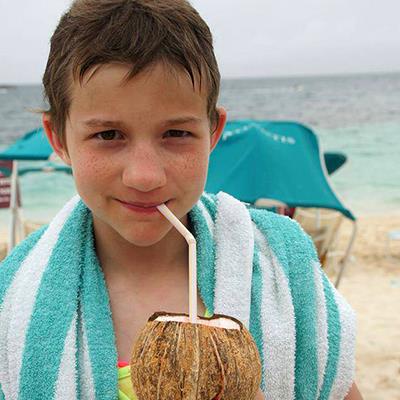 Check out fan's images of doing things on #taliasbucket list on Facebook. Better yet, take a look at the list, pick something to do and help finish Talia's bucket list. In her too-short life, she inspired so many, but her optimism and warm personality will live on to give hope and strength to the countless lives she touched.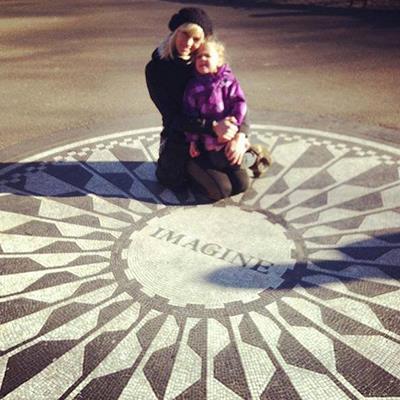 Tell us: What do you think of this story?
Bing: Talia Castellano on the Ellen DeGeneres Show
More from The Family Room:
Queen's granddaughter Zara Phillips is pregnant
Social media policies: Should schools have them?
Inside Kate Middleton's posh delivery room and playlist
Subscribe to The Family Room | Friend us on Facebook, follow us on Twitter and find us on Pinterest.
Photos: Courtesy of Angels for Talia via Facebook; CoverGirl via Twitter
News, stories, tips and laughs for moms & dads
4 steps for raising a child who doesn't feel emotionally stranded.

Any of these sound familiar?

Fire challenge involves pouring alcohol on one's chest and lighting it

A coincidence after the furlough?

Helpful tips for easing first day jitters.

Getting ready for fall has never been more fun.

Great reads for the back-to-school mindset.

Remember the concept of weekends being a time for rest, relaxation, and togetherness? No? Us either. Between soccer games, playdates, dragging your kids to see the new exhibition at the local children's museum, and we need to pick up a gift for that birthday party that starts in . . . 20 minutes, juggling a busy family's weekend schedule can be more stressful than a weekday. While we know it's simply not realistic to cancel all your plans and obligations moving forward, clearing the calendar for just one weekend can be just the refresher that your family's craving. Here's why.

You just had a baby? You're a superstar! All those diapers, all that spit up, and you're makin' magic happen. But you're also likely tired - really tired - and busy (so, so busy). Taking time for yourself might seem like an indulgence but a happy mom makes for a happy baby. Here are 7 things you should definitely do to keep your sanity intact and your spirit high. <more, below>

Summertime is on, and the kids are out of school. Every mom knows that for these three months it's more important than ever to keep the kids busy. But you don't have to schedule your life away with camps, or drop a bundle on activities and games that come in a box. You can make your own fun, and even include the kids in the prep, with some simple, inexpensive DIY crafts that will keep them playing 'til the lightening bugs come out. Make your own fingerpaint, bubbles, and crayons. Create a fort-building kit and superhero capes that will kick their imaginations into overdrive. Here are 10 of our favorite kid-friendly DIY crafts to fuel your summertime fun.

Let these DIY dog bed projects be your inspiration and within a single weekend, you can construct something that really makes Rex feel like a king.