Dad barred from having more children
Wisconsin man behind on child support jailed.
A Wisconsin man has been ordered by a judge to stop having kids as a condition of his parole following an arrest for failure to pay child support.
Corey Curtis, from Racine, Wisconsin, has fathered nine children by six women. He's behind on child support and related payments by over $90,000 and in jail for failure to make those payments. Recently, he applied for bail, and Judge Tim Boyle put a somewhat poetic condition on his release.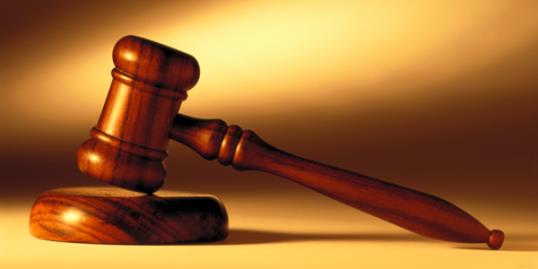 "It's too bad the court doesn't have the authority to sterilize," Boyle said. "Common sense dictates you shouldn't have kids you can't afford. I will make that a condition of your probation."
More from Parenting: 9 unique holiday traditions
It's an unusual move, but not an illegal one. In 2001, the Wisconsin Supreme Court ruled "that courts have the ability to put conditions regarding procreation in a probation sentence," according to WDAF-Kansas.
This isn't the first time Curtis has been arrested for failure to pay child support. In response to the judge's ruling, he said, "Judges, they make rulings, they make them kind of hastily. So, if that's what he feels one of my conditions should be then I'm going to abide by it."
More from Parenting: Car seat safety
This isn't the first time a judge has done this, either. In 2002, Luther Crawford, father of 11 and also behind on child support payments, signed a plea agreement wherein he pledged to avoid "ANY sexual intercourse" for the duration of his parole. A judge later threw the plea deal out, sentencing him to hard time in jail but sparing him the abstinence provision.
What do you think? Are you a single parent with a child-support story to share? Tell us in the comments.
Photo: Romilly Lockyer/Getty Images
More from Parenting:
After-school snack ideas
Search for baby names
Best gifts for kids
News, stories, tips and laughs for moms & dads
This kid despises poetry and he's not afraid to let you know.

I used to be one of those moms who thought, 'who on earth would bring their child to an event like that?' and then I had a son. Here's why you might become a convert, too.

Take a look at your house for these telltale signs that a cat is running the show.

Check out this list of requirements you should meet before getting a new puppy or adult dog.

Virtually everything you need to know about relationships, you learned in nursery school: Treat people as you want to be treated, clean up after yourself, and don't be a know-it-all.

Here are our experts' best tips for how to be a positive role model for your kids so that they grow up healthy, strong and confident about the way they look.

Much like their famous owners, these pooches live a fabulous life. Some are rescues, others purebred, but one thing is certain – these dogs play an important part in their famous parents' lives. Can you guess who owns each of these dogs?

We captured a frame-by-frame look just for you.

Two controversial science projects resembled weapons, school officials said.

Make the most of the summer with these family-oriented activities!

Pets are part of many children's lives. Learn how to help them foster strong, healthy relationships.