Dad barred from having more children
Wisconsin man behind on child support jailed.
A Wisconsin man has been ordered by a judge to stop having kids as a condition of his parole following an arrest for failure to pay child support.
Corey Curtis, from Racine, Wisconsin, has fathered nine children by six women. He's behind on child support and related payments by over $90,000 and in jail for failure to make those payments. Recently, he applied for bail, and Judge Tim Boyle put a somewhat poetic condition on his release.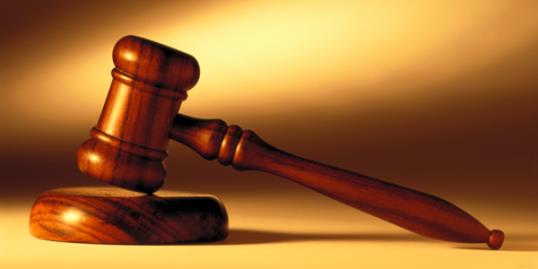 "It's too bad the court doesn't have the authority to sterilize," Boyle said. "Common sense dictates you shouldn't have kids you can't afford. I will make that a condition of your probation."
More from Parenting: 9 unique holiday traditions
It's an unusual move, but not an illegal one. In 2001, the Wisconsin Supreme Court ruled "that courts have the ability to put conditions regarding procreation in a probation sentence," according to WDAF-Kansas.
This isn't the first time Curtis has been arrested for failure to pay child support. In response to the judge's ruling, he said, "Judges, they make rulings, they make them kind of hastily. So, if that's what he feels one of my conditions should be then I'm going to abide by it."
More from Parenting: Car seat safety
This isn't the first time a judge has done this, either. In 2002, Luther Crawford, father of 11 and also behind on child support payments, signed a plea agreement wherein he pledged to avoid "ANY sexual intercourse" for the duration of his parole. A judge later threw the plea deal out, sentencing him to hard time in jail but sparing him the abstinence provision.
What do you think? Are you a single parent with a child-support story to share? Tell us in the comments.
Photo: Romilly Lockyer/Getty Images
More from Parenting:
After-school snack ideas
Search for baby names
Best gifts for kids
News, stories, tips and laughs for moms & dads
Transform the fall vegetable into cool decor pieces.

Put together these creative, but simple, Halloween looks for your youngsters.

We know you're documenting just about every move baby makes. (Do you even have any memory left on your phone? We didn't think so.) These tips from professional photographers can help you perfect your pics.

These six on-trend ideas will make baby's room your new favorite place to hang out.

Baby probably won't remember his first birthday party, but that doesn't mean you can't go all out (after all, parents need to celebrate making it through this first year, right?). These fun, colorful themes take planning to the next level.

See what celebrities who had problems conceiving have to say.

You'll be hearing a lot of advice and opinions. Some of it will be really helpful and some will be just plain wrong. Here are the most common things people say about babies that aren't true.

A new dad finds an Epcot Center's worth of innovation after expecting none at all.

The dog days of summer may be well behind us, but that doesn't mean it's time to pack in the outdoor adventures quite yet.

Protect yourself and your family with these ingenious gizmos and smartphone apps.

Make sure your go-to gadgets are as cute as your style, with these trendy tech finds!

Oh, how the times have changed...