Dad barred from having more children
Wisconsin man behind on child support jailed.
A Wisconsin man has been ordered by a judge to stop having kids as a condition of his parole following an arrest for failure to pay child support.
Corey Curtis, from Racine, Wisconsin, has fathered nine children by six women. He's behind on child support and related payments by over $90,000 and in jail for failure to make those payments. Recently, he applied for bail, and Judge Tim Boyle put a somewhat poetic condition on his release.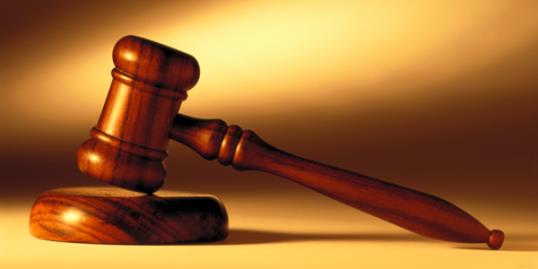 "It's too bad the court doesn't have the authority to sterilize," Boyle said. "Common sense dictates you shouldn't have kids you can't afford. I will make that a condition of your probation."
More from Parenting: 9 unique holiday traditions
It's an unusual move, but not an illegal one. In 2001, the Wisconsin Supreme Court ruled "that courts have the ability to put conditions regarding procreation in a probation sentence," according to WDAF-Kansas.
This isn't the first time Curtis has been arrested for failure to pay child support. In response to the judge's ruling, he said, "Judges, they make rulings, they make them kind of hastily. So, if that's what he feels one of my conditions should be then I'm going to abide by it."
More from Parenting: Car seat safety
This isn't the first time a judge has done this, either. In 2002, Luther Crawford, father of 11 and also behind on child support payments, signed a plea agreement wherein he pledged to avoid "ANY sexual intercourse" for the duration of his parole. A judge later threw the plea deal out, sentencing him to hard time in jail but sparing him the abstinence provision.
What do you think? Are you a single parent with a child-support story to share? Tell us in the comments.
Photo: Romilly Lockyer/Getty Images
More from Parenting:
After-school snack ideas
Search for baby names
Best gifts for kids
News, stories, tips and laughs for moms & dads
Make sure your go-to gadgets are as cute as your style, with these trendy tech finds!

Oh, how the times have changed...

Get ready to hit the mall! Check out the hottest back-to-school trends—and get ready to make a major style statement this year.

Unique, or downright strange?

This is Kevin Droniak and his grandma. They're besties, they're awesome and they're YouTube stars.

It can be difficult to entice little ones to eat anything at all, let alone to devour a healthy plate. But feeding your kids nutritious snacks after school just got way easier, thanks to these adorably clever and cute snack ideas! For more smart and fun ways to get your kids to enjoy healthful and delicious foods, try one of these amazingly artsy lunch ideas.

Through a tonsillectomy all the way to brain surgery, my mother deserves some recognition. She's my spine, my birthday shadow, my BFF, my thunder buddy, so Mommy, thank you.

My son needs me, as much as yours needs you. Sadly, my son needs me more. He needs someone to have his back, when it seems that the police, the men he'd wave to with excitement as a little boy, see him as a being worthy only of prison or death.

If you know someone who has adopted and have made some of these comments, don't fret... now you know!

"Because you shine from within," I said, touching my finger to her heart. "Not everybody sees it, but I do. I see it. And my job is to protect that light. So when people say mean comments that squelch that light, I want you to tell me. I will protect your light by listening and loving you, my brave, courageous, and unique little firefly."

Studies have shown that it helps, top education officials have recommended it, and now doctors are officially saying the same.

I may have accidentally dropped you a few times, forgotten to document your first fart, let a little pee fly and dressed you like an idiot, but I have also loved you with every piece of me, and you will never hear an apology for that.