'Women and Children First' is a Myth, Shipwreck Study Shows -- Unless Leonardo DiCaprio Was Involved
Rather than treasure, scientists unearth buried cowardice.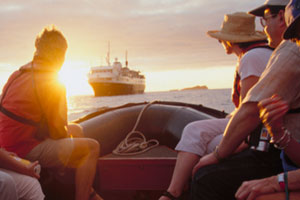 If you are a woman or a child about to take an Atlantic voyage by ship, you might want to sleep a little less soundly. Swedish economists have discovered that in most cases, women and children were not put on lifeboats first, and men survived at a significantly higher rate during shipwrecks. The shipwreck study, published this week in the National Academy of Sciences , was designed to test humanity's capacity for selflessness—a test it's fair to say men have failed.
In the study, 18 sunken ships were examined. The survival rate was 44 percent for captains, 37 percent for male passengers, 27 percent for women, and a Darwinian 15 percent for children. Not only was chivalry dead, it appears to have been sinking to the bottom of the ocean. The evidence clearly demonstrates that men did not surrender their survival advantage. That is, except for a few famous occasions.
"On the Titanic, the survival rate of women was more than three times higher than the survival rate of men," wrote study authors Mikael Elinder of Sweden's Uppsala University and Oscar Erixson of the Research Institute of Industrial Economics in Stockholm.
Well, at least there's some good news for Leonardo DiCaprio fans.
The Birkenhead, a British troopship, is the other documented sinking in which men bravely stood on deck (because they were ordered to do so) as women spun their parasols down onto the lifeboats with their little ones in hand. In fact, the Birkenhead sinking is where the concept of "women and children first" is said to have originated.
Like the Titanic, songs of male bravery celebrate the Birkenhead incident. I wonder what songs should be sung about the overwhelming majority of shipwrecks in which the fairer sex were served up as shark food? 
I guess if you ever meet a survivor, you could ask him. 
Photo: Doug Plummer/Getty Images
Love our blog? Become a fan of MSN Living on Facebook.  We're like the Lady Gaga of news and entertainment portals.
Check out my hilarious book Sorry I Peed on You (and other heartwarming letters to Mommy)(Andrews McMeel). Makes a great baby shower gift!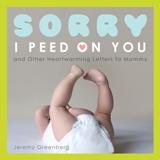 And hey, do ya love doggies and puppies? My hilarious and adorable new book, Sorry I Pooped in Your Shoe (and Other Heartwarming Letters from Doggie) (Andrews McMeel) is now available!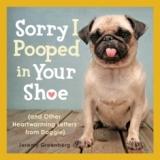 News, stories, tips and laughs for moms & dads
Remember the concept of weekends being a time for rest, relaxation, and togetherness? No? Us either. Between soccer games, playdates, dragging your kids to see the new exhibition at the local children's museum, and we need to pick up a gift for that birthday party that starts in . . . 20 minutes, juggling a busy family's weekend schedule can be more stressful than a weekday. While we know it's simply not realistic to cancel all your plans and obligations moving forward, clearing the calendar for just one weekend can be just the refresher that your family's craving. Here's why.

Any of these sound familiar?

4 steps for raising a child who doesn't feel emotionally stranded.

You just had a baby? You're a superstar! All those diapers, all that spit up, and you're makin' magic happen. But you're also likely tired - really tired - and busy (so, so busy). Taking time for yourself might seem like an indulgence but a happy mom makes for a happy baby. Here are 7 things you should definitely do to keep your sanity intact and your spirit high. <more, below>

Summertime is on, and the kids are out of school. Every mom knows that for these three months it's more important than ever to keep the kids busy. But you don't have to schedule your life away with camps, or drop a bundle on activities and games that come in a box. You can make your own fun, and even include the kids in the prep, with some simple, inexpensive DIY crafts that will keep them playing 'til the lightening bugs come out. Make your own fingerpaint, bubbles, and crayons. Create a fort-building kit and superhero capes that will kick their imaginations into overdrive. Here are 10 of our favorite kid-friendly DIY crafts to fuel your summertime fun.

Let these DIY dog bed projects be your inspiration and within a single weekend, you can construct something that really makes Rex feel like a king.

The task of finding an eco-friendly, safe-for-baby gift parents-to-be will actually use is kind of challenging. Add to that a price limit of $50, and the feat suddenly feels impossible! Fortunately, we combed the marketplace for some of the prettiest, most useful, sweetest gifts for baby and family. Many are fine on their own, while others would work well as part of a bigger basket — you know, if you wish to achieve that shower-goer hero status.

Jennifer Goodall gave birth Friday after much drama

My kids snapped a pic of me on my phone and it changed how I see myself

6-year-old has rare brain condition

He wanted to know if woman was pregnant

Did your state make the grade?