What really happens when dad's in charge
Parenting.com is proud to present the first season of comedy web shorts that, for better or worse, present a dad's-eye view of the playground.
You've always wanted to know what dad gets up to when you're at work and he's watching the kids. Or, to put it this way, maybe you don't actually want to know but feel it's in your child's interest to find out.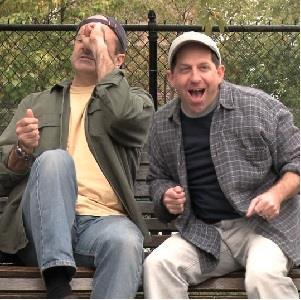 Plus: Not Your Father's Fatherhood
Either way, the Lords of the Playground are at your service. Launching today, this new comedy video series explores child-rearing from pop's playground perch. Whether it's discipline in action (check out 'Counting') the thrill of meeting new people ('The Number') or the pitfalls of baby talk ('Babble') with these videos, the Lords will have you rolling on the blacktop. Watch and learn how dad does it.
News, stories, tips and laughs for moms & dads
Oh, Pinterest. We love you, we hate you. You inspire us, and you make us feel terribly lame at the same time. But what we always love, without a fault, is finding examples of people who have tried, and failed, to create a Pinterest-inspired work of art. With that, our fave 'fails.' Original Pinterest inspirations on the left, crafting fails on the right - away we go… By Gina Cohen and Charyn Pfeuffer, MSN Living

The company reportedly considered her act "destruction of property."

Why it's time to retire the trend already

It's not nice to make an expectant mom cry

Tummy troubles in your four-legged friends? Carrageenan in their pet food may be to blame.

Looking for new ways to cut back on your spending? We love these helpful (and clever!) money-saving tips and tricks that moms shared on our message boards.