What really happens when dad's in charge
Parenting.com is proud to present the first season of comedy web shorts that, for better or worse, present a dad's-eye view of the playground.
You've always wanted to know what dad gets up to when you're at work and he's watching the kids. Or, to put it this way, maybe you don't actually want to know but feel it's in your child's interest to find out.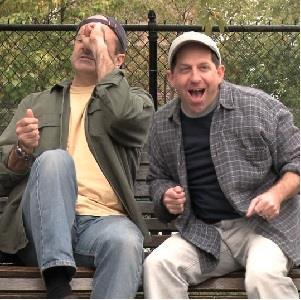 Plus: Not Your Father's Fatherhood
Either way, the Lords of the Playground are at your service. Launching today, this new comedy video series explores child-rearing from pop's playground perch. Whether it's discipline in action (check out 'Counting') the thrill of meeting new people ('The Number') or the pitfalls of baby talk ('Babble') with these videos, the Lords will have you rolling on the blacktop. Watch and learn how dad does it.
News, stories, tips and laughs for moms & dads
Common terms that all moms hate.

Ruby Rubio had promised her mom she'd take care of her new phone

Find out which names are topping this year's list

Australian study finds fewer gender stereotypes in gay families

When searching for the right dog to add to your family, your first instinct might be to bring home a tiny little thing that your kids can cradle in their laps. But we're here to remind you that the best fit for you may be a large dog breed.

Many breeds were developed to do work that required them to act independently. Those dogs tend to be smart, but as family pets, they may need more leadership and training than others. Ultimately, though, they're worth it. Here are 11 dog breeds that tend to have independent personalities.