What really happens when dad's in charge
Parenting.com is proud to present the first season of comedy web shorts that, for better or worse, present a dad's-eye view of the playground.
You've always wanted to know what dad gets up to when you're at work and he's watching the kids. Or, to put it this way, maybe you don't actually want to know but feel it's in your child's interest to find out.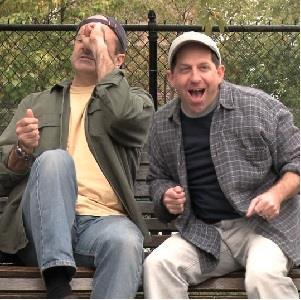 Plus: Not Your Father's Fatherhood
Either way, the Lords of the Playground are at your service. Launching today, this new comedy video series explores child-rearing from pop's playground perch. Whether it's discipline in action (check out 'Counting') the thrill of meeting new people ('The Number') or the pitfalls of baby talk ('Babble') with these videos, the Lords will have you rolling on the blacktop. Watch and learn how dad does it.
News, stories, tips and laughs for moms & dads
A peanut-free school, or a peanut allergy at home, needn't threaten the beloved sandwich we grew up with, you just need to find replacements that hit similar notes while also being classroom-friendly.

And then she takes her pants off

Back-and-forth emails, dates, times... What happened to kids just calling up friends on the phone to play?

Would you rather be a parent now or then?

One mom's thoughts on risky teen behaviors.

The truth is, we need each other.