Creepy helicopter parents ordered away from their daughter
When parents go way too far
In an unusual case, an Ohio judge has ordered the stalking parents of Aubrey Ireland to stay more than 500 feet away from her.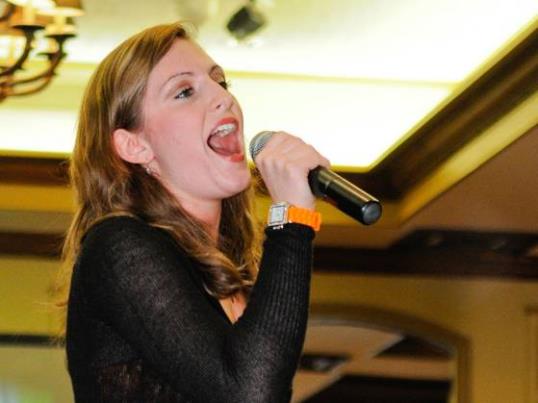 Ireland, a senior in the prestigious College-Conservatory​ of Music, has experienced great musical success and good grades - even earning her a spot on the Dean's list. Despite her achievements, her parents often drove 600 miles from Leawood, Kan., to visit their daughter unannounced. They accused her of using illegal drugs, of promiscuity and suffering from mental woes. They showed up at her school, followed her around, and placed tracking software on her cell phone and computer. Because of their ongoing uninvited presence and harassment of their daughter on campus, the university hired security guards to keep them out of their daughter's performances. Ireland has also accused her parents of assault, which they deny.
Bing: More about helicopter parents. 
The college senior eventually sought a civil stalking order - which an Ohio judge recently awarded - to keep her parents away from her after they went to UC and told her college administrators they could seek to have her taken in for mental evaluations.
Read the full story on USA Today.
Tell us on Facebook: When is tracking software appropriate for parents to use?
More from MSN Living:
Funny Pinterest crafting 'fails'
Elf on the Shelf pics you've gotta see

News, stories, tips and laughs for moms & dads
Find out which classroom supplies and dorm-room buys you don't need to spend a fortune on

4 steps for raising a child who doesn't feel emotionally stranded.

Any of these sound familiar?

Fire challenge involves pouring alcohol on one's chest and lighting it

A coincidence after the furlough?

Helpful tips for easing first day jitters.

Getting ready for fall has never been more fun.

Great reads for the back-to-school mindset.

Remember the concept of weekends being a time for rest, relaxation, and togetherness? No? Us either. Between soccer games, playdates, dragging your kids to see the new exhibition at the local children's museum, and we need to pick up a gift for that birthday party that starts in . . . 20 minutes, juggling a busy family's weekend schedule can be more stressful than a weekday. While we know it's simply not realistic to cancel all your plans and obligations moving forward, clearing the calendar for just one weekend can be just the refresher that your family's craving. Here's why.

You just had a baby? You're a superstar! All those diapers, all that spit up, and you're makin' magic happen. But you're also likely tired - really tired - and busy (so, so busy). Taking time for yourself might seem like an indulgence but a happy mom makes for a happy baby. Here are 7 things you should definitely do to keep your sanity intact and your spirit high. <more, below>

Summertime is on, and the kids are out of school. Every mom knows that for these three months it's more important than ever to keep the kids busy. But you don't have to schedule your life away with camps, or drop a bundle on activities and games that come in a box. You can make your own fun, and even include the kids in the prep, with some simple, inexpensive DIY crafts that will keep them playing 'til the lightening bugs come out. Make your own fingerpaint, bubbles, and crayons. Create a fort-building kit and superhero capes that will kick their imaginations into overdrive. Here are 10 of our favorite kid-friendly DIY crafts to fuel your summertime fun.