Students, teachers: No gay kids at prom
Some teens, parents and teachers at an Indiana school are fighting to ban gays for a 'traditional' prom.
A group of several students, parents, and at least one teacher at Sullivan High School in Sullivan, Indiana are lobbying for a "traditional prom" that would ban gay students from attending reports Huffington Post.
Administrators at Sullivan High School are not backing the movement, so the group is considering the possibility of a "separate but equal" prom.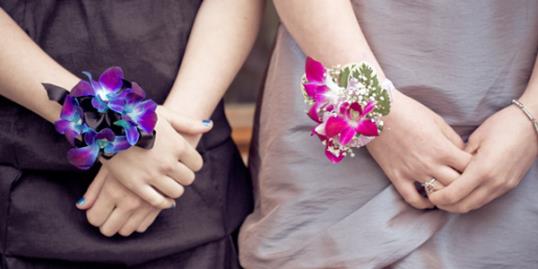 More from MSN Living: How dogs make our lives better
"We want to make the public see that we love the homosexuals, but we don't think it's right nor should it be accepted," student Bonnie McCammon told NBC 2.
Several local pastors also support the separate prom movement.
"Christians have always been prepared for a fight. Jesus gave us armor for the front, not the back; we're not running anymore," Bill Phegley with Carlisle Church told NBC 2.
Meanwhile, a Facebook page, Support The Sullivan High School Prom For All Students, is gaining momentum in defense of the school's lesbian, gay, bisexual and transgender (LGBT) student body. Currently, the page has over 2,300 likes.
More on MSN Living: 10 adorable Valentine's Day ideas for kids
Seattle-based LGBT activist Dan Savage also weighed in on the subject in his blog:
"There's no way to stop the haters at Sullivan High School from holding an independent prom for the special bigoted kids. But here's what we can do: We can make a noise so loud enough that all the queer kids at Sullivan High School hear it. Those kids need to know that there are people -- a lot of people -- who think this sh*t is wrong."
Do you think it's OK for schools to have a "traditional" prom and an "alternative" prom?
Tell us on Facebook: How do YOU feel about this?
Bing: Worst prom photos ever
Love content like this? Friend us on Facebook, follow us on Twitter and find us on Pinterest.
Readers: Calling all mom bloggers – we're looking for fresh voices on MSN Living. Email us your samples and contact info!
Photo: Angela Auclair/Getty Images

This is so lame. Half the people who claim to be gay are just jumping on the bandwagon so they have something to fill their empty lives. All of a sudden everyone is gay, yeah right. True gay people like the ones we grew up with wouldn't let stuff like this bother them, they knew acceptance would never be gained by force or flamboyance. The more push the more resistance they will receive. By the way a true Christian knows we are all sinners and fall short of the glory of God. Yes straight and gay alike need to turn from their sins and seek Jesus.

Most sanctimonious Christians are bigots who use their religion and the Bible as an excuse for their bad behavior. If they stated they wanted a "separate, but equal" prom for whites and blacks, we all know what would happen. Why is this any different? One prom for all students or no prom. Period.

Lobbying for this kind of behavior is the most un-christ thing anyone could do. To say 'Jesus gave us armor for the front' is a front for people's own hate-filled ways ideologies they call: morals. This has nothing to do with morals. If the school was responsible they wouldn't allow this kind of thing to happen. We will look back at history at stories like this and say: I can't believe this kind of thing happened. Great way to care about your students way to go - singling them out, making it so they can't participate, and basically saying we don't accept you as a person at all. 
Are you sure you want to delete this comment?
News, stories, tips and laughs for moms & dads
6-year-old has rare brain condition

He wanted to know if woman was pregnant

Did your state make the grade?

A new dad finds an Epcot Center's worth of innovation after expecting none at all.

Alcohol and tattoos are not meant for the pre-teen set

But Debra Harrell now has custody of daughter again

I am probably not the first to tell you this: Kids come with lots of stuff. Even if you try to be as minimal as possible, the little creatures require an awful lot to keep things running smoothly. Here's a master-plan slideshow of ways to cut corners on space in every room to accommodate all the things that come along with kids.

You never know for certain what type of parent you'll be until you've actually become one and your parenting style, as it becomes evident, may surprise you. Here are 4 parenting books to help you figure it all out.

Sunshine! Camping! Pool parties! BBQs! The sunny season is here and to help you make the most of it, we've hand-picked 7 great products to make this summer the best your family has ever had. Click through for our list to inspire your sunny day fun. From our sponsor: Walmart

We all love a picnic. But do one quick search for 'picnic ideas' on Pinterest and you're instantly teleported into a land of overachieving home chefs clearly looking for their big break on Food Network. Well, never mind that, we say. Scratch the 25-ingredient recipes and the incessant trips to the craft store for that perfect tablescape. Here are 5 truly simple picnic ideas that will look great, taste great, and make you feel like the winner you are! From our sponsor: Walmart

Admit it — you do these things, too! And that's OK. But maybe — just maybe — it's time to think about changing things up a little bit, for the sake of your sanity, your relationship with your kids, and because life's too short.

We asked veterinary experts and readers which breeds they think and if it is OK to shave longhaired pets in the summer.