Students, teachers: No gay kids at prom
Some teens, parents and teachers at an Indiana school are fighting to ban gays for a 'traditional' prom.
A group of several students, parents, and at least one teacher at Sullivan High School in Sullivan, Indiana are lobbying for a "traditional prom" that would ban gay students from attending reports Huffington Post.
Administrators at Sullivan High School are not backing the movement, so the group is considering the possibility of a "separate but equal" prom.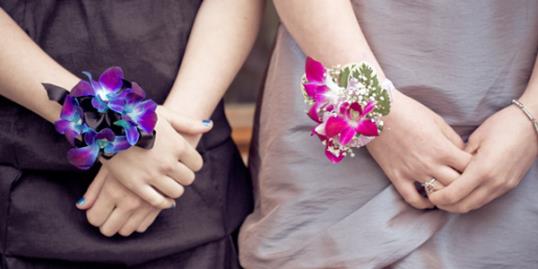 More from MSN Living: How dogs make our lives better
"We want to make the public see that we love the homosexuals, but we don't think it's right nor should it be accepted," student Bonnie McCammon told NBC 2.
Several local pastors also support the separate prom movement.
"Christians have always been prepared for a fight. Jesus gave us armor for the front, not the back; we're not running anymore," Bill Phegley with Carlisle Church told NBC 2.
Meanwhile, a Facebook page, Support The Sullivan High School Prom For All Students, is gaining momentum in defense of the school's lesbian, gay, bisexual and transgender (LGBT) student body. Currently, the page has over 2,300 likes.
More on MSN Living: 10 adorable Valentine's Day ideas for kids
Seattle-based LGBT activist Dan Savage also weighed in on the subject in his blog:
"There's no way to stop the haters at Sullivan High School from holding an independent prom for the special bigoted kids. But here's what we can do: We can make a noise so loud enough that all the queer kids at Sullivan High School hear it. Those kids need to know that there are people -- a lot of people -- who think this sh*t is wrong."
Do you think it's OK for schools to have a "traditional" prom and an "alternative" prom?
Tell us on Facebook: How do YOU feel about this?
Bing: Worst prom photos ever
Love content like this? Friend us on Facebook, follow us on Twitter and find us on Pinterest.
Readers: Calling all mom bloggers – we're looking for fresh voices on MSN Living. Email us your samples and contact info!
Photo: Angela Auclair/Getty Images

This is so lame. Half the people who claim to be gay are just jumping on the bandwagon so they have something to fill their empty lives. All of a sudden everyone is gay, yeah right. True gay people like the ones we grew up with wouldn't let stuff like this bother them, they knew acceptance would never be gained by force or flamboyance. The more push the more resistance they will receive. By the way a true Christian knows we are all sinners and fall short of the glory of God. Yes straight and gay alike need to turn from their sins and seek Jesus.

Most sanctimonious Christians are bigots who use their religion and the Bible as an excuse for their bad behavior. If they stated they wanted a "separate, but equal" prom for whites and blacks, we all know what would happen. Why is this any different? One prom for all students or no prom. Period.

Lobbying for this kind of behavior is the most un-christ thing anyone could do. To say 'Jesus gave us armor for the front' is a front for people's own hate-filled ways ideologies they call: morals. This has nothing to do with morals. If the school was responsible they wouldn't allow this kind of thing to happen. We will look back at history at stories like this and say: I can't believe this kind of thing happened. Great way to care about your students way to go - singling them out, making it so they can't participate, and basically saying we don't accept you as a person at all. 
Are you sure you want to delete this comment?
News, stories, tips and laughs for moms & dads
As you trim your tree, hang the lights, bake cookies and prepare for guests, remember that there's a certain member of your family who also deserves something extra special this holiday season: your dog. Save a little space under the tree for these beds, toys, collars and outfits for your favorite canine. Plus, we've even included a couple of gifts for the dog lovers in your life!

Dr. Marty Becker shares questions you should ask yourself before making the commitment to foster a shelter pet.

What one mom learned about herself might just change your world

From Ryan Gosling earrings to portable speakers, there's something here for kids of all ages.

When it comes to holiday giving, it's the thought that counts, which is why homemade gifts from kids are so treasured by their mothers. Children might not have money to spend on an expensive piece of jewelry or designer handbag, but they do have the time to DIY something special for their number one fan. If you're in charge of helping the little ones think of presents, check out the above list of homemade gifts for mom. From a custom vase to Instagram coasters to Warhol-inspired wall art, we have something for every taste and skill level.

At our household, we have a large, diverse collection of toys. While I'm not as uptight as my husband on what enters our kids' toy chest, my husband must approve all toy acquisitions mostly because of aesthetics (appearance is important). In our search for functional and stylish toys, the sustainable ones often have the best design, and appeal to the visual and tactile senses or improve fine motor skills such as dexterity and hand coordination. Here are a few of our family favorites that intrigue and hold our little ones' attention—and look good, too.

Worried that a violent video game might sneak its way into your shopping cart during the holidays? Before you make it to the register, make sure you're armed with all the information you need regarding your child's games. Just because your well-meaning thirteen-year-old promises you that the game he's about to buy with the gift card from Uncle Mike is totally chill, doesn't mean it's good for kids. Do your research ahead of time to avoid any game store drama. And have a chat with your offspring before the big day; let them know that you're going to have to green light their choices before they get their hearts set on any particular item. At the end of the day, you're just being a good parent. Some of the games on the market now may look OK at first glance, but are actually quite objectionable. Trust us: We've done our homework and we're here to give you the ultimate low-down. Check out this slideshow for all the games to steer clear of this season. Don't say we didn't warn you.

Two sociologists have found that parents who have daughters are more inclined to support the GOP and turn a cold shoulder to Democrats.

The experts at Nameberry.com predict what will be big in baby-naming next year

Famed event-planner David Stark shared tips for making chic holiday decorations using items you already have around the house. Take a look!

Sociologist Karen Z. Kramer found that over the past decade more than 550,000 men were stay-at-home fathers, which is about 3.5 percent of the married with kids population.

Ben Miller celebrates his wife's birthday and the anniversary of the day their premature son Ward Miles came home for good with a video documenting his first year.