Parents Fear Internet May Be Stealing Kids' Childhoods
The information age offers kids a precarious form of precociousness.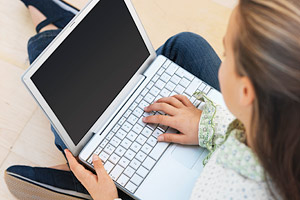 When your kids go online, do you think they're learning, or losing their innocence? According to a new report by Trend Micro eParenting, many parents are concerned that the information superhighway may just be a road to perdition. Fifty-five percent of the 1,000 parents surveyed believe that they cannot keep their children away from inappropriate content. Even if there are porn filters on home computers, kids can still see things like YouTube videos of car accidents or other graphic images sure to crack the comfortable cocoon of childhood.
However, that fear is not enough to stop parents from supplying their kids with networked technology. Sixty-two percent of the parents surveyed also believe it's okay to give a child under 13 access to a computer.
So, which is it? Are computers and the Internet corrupting kids, or giving them access to worlds and information previous generations could only dream of? 
"This may be the most difficult time in the history of parenting," Natalie Severino, director, consumer marketing at Trend Micro, a provider of server and cloud-based security, said in a statement. "On one hand you have technological wonders that allow your kids to open their minds and imagination and on the same playground you have new levels of danger."
To confront the risk, 87 percent of the parents surveyed admitted to being Facebook friends with their kids so as to keep a closer eye on their online activities, with an additional 66 percent of parents confessing to following their kids on Twitter. Because, what better way to teach your kids about cyberstalkres than to become one.  
Ironically, for parents who are concerned about the Internet's effects on their kids, be they elementary schoolers or teenagers, the Internet also offers a lot of great resources for helping a parent keep their kids safe online.  
Only time will tell how the Internet truly influences the current generation of children. But parents would be wise to always talk to their kids about what they see and experience, be it online or at school. You can't be there for every one of your child's clicks. But hopefully with good guidance your child will know when to close the browser---and maybe even pick up a book--which will no doubt be on an Internet enabled e-reader. 
Photo: Stockbyte/Getty Images
Love our blog? Become a fan of MSN Living on Facebook.  We're like the Lady Gaga of news and entertainment portals.
Check out my hilarious book Sorry I Peed on You (and other heartwarming letters to Mommy)(Andrews McMeel). Makes a great baby shower gift!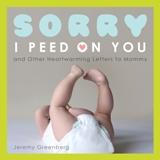 And hey, do ya love doggies and puppies? My hilarious and adorable new book, Sorry I Pooped in Your Shoe (and Other Heartwarming Letters from Doggie) (Andrews McMeel) is now available!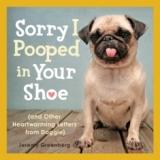 Are you sure you want to delete this comment?
News, stories, tips and laughs for moms & dads
Transform the fall vegetable into cool decor pieces.

Put together these creative, but simple, Halloween looks for your youngsters.

We know you're documenting just about every move baby makes. (Do you even have any memory left on your phone? We didn't think so.) These tips from professional photographers can help you perfect your pics.

These six on-trend ideas will make baby's room your new favorite place to hang out.

Baby probably won't remember his first birthday party, but that doesn't mean you can't go all out (after all, parents need to celebrate making it through this first year, right?). These fun, colorful themes take planning to the next level.

See what celebrities who had problems conceiving have to say.

You'll be hearing a lot of advice and opinions. Some of it will be really helpful and some will be just plain wrong. Here are the most common things people say about babies that aren't true.

A new dad finds an Epcot Center's worth of innovation after expecting none at all.

The dog days of summer may be well behind us, but that doesn't mean it's time to pack in the outdoor adventures quite yet.

Protect yourself and your family with these ingenious gizmos and smartphone apps.

Make sure your go-to gadgets are as cute as your style, with these trendy tech finds!

Oh, how the times have changed...