Parents Fear Internet May Be Stealing Kids' Childhoods
The information age offers kids a precarious form of precociousness.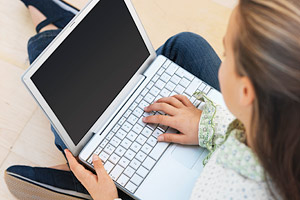 When your kids go online, do you think they're learning, or losing their innocence? According to a new report by Trend Micro eParenting, many parents are concerned that the information superhighway may just be a road to perdition. Fifty-five percent of the 1,000 parents surveyed believe that they cannot keep their children away from inappropriate content. Even if there are porn filters on home computers, kids can still see things like YouTube videos of car accidents or other graphic images sure to crack the comfortable cocoon of childhood.
However, that fear is not enough to stop parents from supplying their kids with networked technology. Sixty-two percent of the parents surveyed also believe it's okay to give a child under 13 access to a computer.
So, which is it? Are computers and the Internet corrupting kids, or giving them access to worlds and information previous generations could only dream of? 
"This may be the most difficult time in the history of parenting," Natalie Severino, director, consumer marketing at Trend Micro, a provider of server and cloud-based security, said in a statement. "On one hand you have technological wonders that allow your kids to open their minds and imagination and on the same playground you have new levels of danger."
To confront the risk, 87 percent of the parents surveyed admitted to being Facebook friends with their kids so as to keep a closer eye on their online activities, with an additional 66 percent of parents confessing to following their kids on Twitter. Because, what better way to teach your kids about cyberstalkres than to become one.  
Ironically, for parents who are concerned about the Internet's effects on their kids, be they elementary schoolers or teenagers, the Internet also offers a lot of great resources for helping a parent keep their kids safe online.  
Only time will tell how the Internet truly influences the current generation of children. But parents would be wise to always talk to their kids about what they see and experience, be it online or at school. You can't be there for every one of your child's clicks. But hopefully with good guidance your child will know when to close the browser---and maybe even pick up a book--which will no doubt be on an Internet enabled e-reader. 
Photo: Stockbyte/Getty Images
Love our blog? Become a fan of MSN Living on Facebook.  We're like the Lady Gaga of news and entertainment portals.
Check out my hilarious book Sorry I Peed on You (and other heartwarming letters to Mommy)(Andrews McMeel). Makes a great baby shower gift!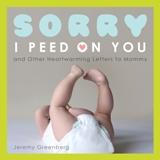 And hey, do ya love doggies and puppies? My hilarious and adorable new book, Sorry I Pooped in Your Shoe (and Other Heartwarming Letters from Doggie) (Andrews McMeel) is now available!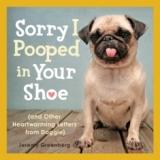 Are you sure you want to delete this comment?
News, stories, tips and laughs for moms & dads
Famed event-planner David Stark shared tips for making chic holiday decorations using items you already have around the house. Take a look!

Sociologist Karen Z. Kramer found that over the past decade more than 550,000 men were stay-at-home fathers, which is about 3.5 percent of the married with kids population.

Ben Miller celebrates his wife's birthday and the anniversary of the day their premature son Ward Miles came home for good with a video documenting his first year.

Adopting an animal is a major commitment. Yet all too often people put more effort into researching what kind of car to get than the type of pet that would best fit their lifestyle.

'Tis the season to send out holiday greeting cards to all your friends and family. But, as our friends at Awkward Family Pet Photos know, not all holiday snapshots are the same. Some are just plain kooky — especially when pets are included. So with good tidings and great cheer, here are 10 wacky holiday animal portraits that are sure to make you laugh out loud and get you in the holiday spirit. And possibly make you think twice about dressing up the family cat this year.

King of the jungle? Nah, it's just a labradoodle!

Side-by-side images of adorable babies and their celebrity doppelgängers

Do you have a finicky furry friend on your holiday gift list this year? You're in luck! We've rounded up the coolest cat-approved products to bring you purrfect gift ideas for every kind of cat -- from the curious kitten to the most refined feline. Any one of these special gifts could make your resident kitty purr with pleasure and maybe, just maybe, like the present this year even more than the box and wrapping paper it came in!

Plus, puppy names to watch

This holiday season's hottest toy has yet to be revealed, but more often than not, the best gifts are the ones kids don't even know to ask for. So this year, surprise your kids with unique presents under the tree, and watch as their eyes light up when they unwrap them. From space-age sand to a DIY race track, these out-of-the-box gift ideas will provide some serious shopping inspiration. Click through the slideshow above for all our favorite picks.

Yep, you're older than you think

Avoid these gaffes for a better relationship with your stepchildren—and your spouse.