Elmo puppeteer accused of underage sexual relationship
Emmy winner Kevin Clash denies charges.
Kevin Clash, the puppeteer who has given life to Elmo on Sesame Street since 1984, has taken a leave of absence from the show amid allegations he had a sexual relationship with a teenage boy.
Clash vehemently denies the charges, made in June by a 23-year-old man who claimed to have had a sexual relationship with Clash when he was 16 years old.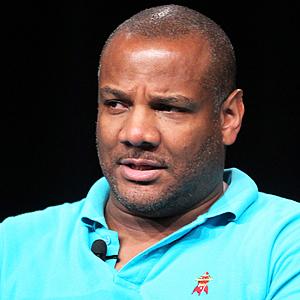 Clash has admitted that he had a relationship with the young man, but insists it took place only after the accuser was an adult.
In a statement, Sesame Workshop said an investigation into the matter "found the allegation of underage conduct to be unsubstantiated."
More from Parenting: Protect your child against sexual abuse
TMZ broke the news on Monday that Sesame Workshop lawyers recently met with the accuser, who claims he and Clash began the sexual relationship seven years ago.  
In light of the allegations, Clash will be taking a leave of absence from Sesame Street for the foreseeable future.
Clash, 52, has won several Emmy awards for his work as Elmo over the last 28 years and gained fame in his own right after being featured in the award-winning 2011 documentary Being Elmo: A Puppeteer's Journey, which chronicles how he turned the little red monster into an icon for millions of kids.
The statement by Sesame Workshop reads, in full:
"We took the allegation very seriously and took immediate action. We met with the accuser twice and had repeated communications with him. We met with Kevin, who denied the accusation. We also conducted a thorough investigation and found the allegation of underage conduct to be unsubstantiated. Although this was a personal relationship unrelated to the workplace, our investigation did reveal that Kevin exercised poor judgment and violated company policy regarding internet usage and he was disciplined.
Kevin insists that the allegation of underage conduct is false and defamatory and he is taking actions to protect his reputation. We have granted him a leave of absence to do so.
Elmo is bigger than any one person and will continue to be an integral part of Sesame Street to engage, educate and inspire children around the world, as it has for 40 years."
Photo: Frederick M. Brown/Getty Images
Tell us on Facebook: What do you think about the accusations?
Bing: Read more about the accusations.
More from Parenting:
Are you sure you want to delete this comment?
News, stories, tips and laughs for moms & dads
Remember the concept of weekends being a time for rest, relaxation, and togetherness? No? Us either. Between soccer games, playdates, dragging your kids to see the new exhibition at the local children's museum, and we need to pick up a gift for that birthday party that starts in . . . 20 minutes, juggling a busy family's weekend schedule can be more stressful than a weekday. While we know it's simply not realistic to cancel all your plans and obligations moving forward, clearing the calendar for just one weekend can be just the refresher that your family's craving. Here's why.

Any of these sound familiar?

4 steps for raising a child who doesn't feel emotionally stranded.

You just had a baby? You're a superstar! All those diapers, all that spit up, and you're makin' magic happen. But you're also likely tired - really tired - and busy (so, so busy). Taking time for yourself might seem like an indulgence but a happy mom makes for a happy baby. Here are 7 things you should definitely do to keep your sanity intact and your spirit high. <more, below>

Summertime is on, and the kids are out of school. Every mom knows that for these three months it's more important than ever to keep the kids busy. But you don't have to schedule your life away with camps, or drop a bundle on activities and games that come in a box. You can make your own fun, and even include the kids in the prep, with some simple, inexpensive DIY crafts that will keep them playing 'til the lightening bugs come out. Make your own fingerpaint, bubbles, and crayons. Create a fort-building kit and superhero capes that will kick their imaginations into overdrive. Here are 10 of our favorite kid-friendly DIY crafts to fuel your summertime fun.

Let these DIY dog bed projects be your inspiration and within a single weekend, you can construct something that really makes Rex feel like a king.

The task of finding an eco-friendly, safe-for-baby gift parents-to-be will actually use is kind of challenging. Add to that a price limit of $50, and the feat suddenly feels impossible! Fortunately, we combed the marketplace for some of the prettiest, most useful, sweetest gifts for baby and family. Many are fine on their own, while others would work well as part of a bigger basket — you know, if you wish to achieve that shower-goer hero status.

Jennifer Goodall gave birth Friday after much drama

My kids snapped a pic of me on my phone and it changed how I see myself

6-year-old has rare brain condition

He wanted to know if woman was pregnant

Did your state make the grade?