Elmo puppeteer accused of underage sexual relationship
Emmy winner Kevin Clash denies charges.
Kevin Clash, the puppeteer who has given life to Elmo on Sesame Street since 1984, has taken a leave of absence from the show amid allegations he had a sexual relationship with a teenage boy.
Clash vehemently denies the charges, made in June by a 23-year-old man who claimed to have had a sexual relationship with Clash when he was 16 years old.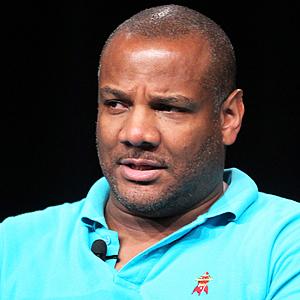 Clash has admitted that he had a relationship with the young man, but insists it took place only after the accuser was an adult.
In a statement, Sesame Workshop said an investigation into the matter "found the allegation of underage conduct to be unsubstantiated."
More from Parenting: Protect your child against sexual abuse
TMZ broke the news on Monday that Sesame Workshop lawyers recently met with the accuser, who claims he and Clash began the sexual relationship seven years ago.  
In light of the allegations, Clash will be taking a leave of absence from Sesame Street for the foreseeable future.
Clash, 52, has won several Emmy awards for his work as Elmo over the last 28 years and gained fame in his own right after being featured in the award-winning 2011 documentary Being Elmo: A Puppeteer's Journey, which chronicles how he turned the little red monster into an icon for millions of kids.
The statement by Sesame Workshop reads, in full:
"We took the allegation very seriously and took immediate action. We met with the accuser twice and had repeated communications with him. We met with Kevin, who denied the accusation. We also conducted a thorough investigation and found the allegation of underage conduct to be unsubstantiated. Although this was a personal relationship unrelated to the workplace, our investigation did reveal that Kevin exercised poor judgment and violated company policy regarding internet usage and he was disciplined.
Kevin insists that the allegation of underage conduct is false and defamatory and he is taking actions to protect his reputation. We have granted him a leave of absence to do so.
Elmo is bigger than any one person and will continue to be an integral part of Sesame Street to engage, educate and inspire children around the world, as it has for 40 years."
Photo: Frederick M. Brown/Getty Images
Tell us on Facebook: What do you think about the accusations?
Bing: Read more about the accusations.
More from Parenting:
Are you sure you want to delete this comment?
family: tips, trends & advice for all things family
From designer crosses to giant breeds, we scoured Vetstreet's data of millions of dog breeds to determine the trendiest breeds of the past decade.

One of the most unsettling consequences of bringing a child into your previously simple, happily oblivious manly life is that you're now unquestionably, inescapably…The Man.

Whether it was baby's first kick or the first time your boobs leaked in public, there's a point in every mom's life when the world as you know it ends and you realize -- Whoa, I'm someone's mom now. Some of our favorite mommy bloggers revealed what their aha moments were. They range from heartwarming to completely hilarious.

From DIY jewelry to homemade "flowers" to sweet vases, you can help your kid make mom's day with these crafty gifts.

The first parenting shock: They let you take the baby home. Like, without supervision. Only then do the real surprises unfold. Here's what readers told us was most unexpected for them as they embraced this whole mama thing.

Be prepared to say, 'awww,' multiple times while flipping through this collection super-sweet stuff for babies and kids on Etsy.com. Take a peek at some of our favorite finds for moms (and click 'More' to find out how to get this amazing gnome hat!)...By MSN Living editors

Your Mother's Day plans are all set, right? Brunch is booked and a fabulous gift is wrapped and ready to go. So take a breather and celebrate these stylish celebrity moms who work hard, care for their kids, and manage to look amazing in the process.

Find out this year's top baby names on Parenting.com, and see what we predict will be big in 2013

Sophia and Jacob reign supreme.

In an online contest, Parenting.com asked readers to tell us what it means to "have it all." Read the winner's moving essay on how that phrase has defined her motherhood, plus essays from the three runners up.

Tow lot employee finds abandoned pup.

Animals, says Dr. Patty Khuly, are the best listeners in the world and don't care that you've just been dumped or laid off.