Elmo puppeteer accused of underage sexual relationship
Emmy winner Kevin Clash denies charges.
Kevin Clash, the puppeteer who has given life to Elmo on Sesame Street since 1984, has taken a leave of absence from the show amid allegations he had a sexual relationship with a teenage boy.
Clash vehemently denies the charges, made in June by a 23-year-old man who claimed to have had a sexual relationship with Clash when he was 16 years old.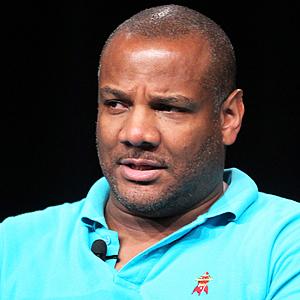 Clash has admitted that he had a relationship with the young man, but insists it took place only after the accuser was an adult.
In a statement, Sesame Workshop said an investigation into the matter "found the allegation of underage conduct to be unsubstantiated."
More from Parenting: Protect your child against sexual abuse
TMZ broke the news on Monday that Sesame Workshop lawyers recently met with the accuser, who claims he and Clash began the sexual relationship seven years ago.  
In light of the allegations, Clash will be taking a leave of absence from Sesame Street for the foreseeable future.
Clash, 52, has won several Emmy awards for his work as Elmo over the last 28 years and gained fame in his own right after being featured in the award-winning 2011 documentary Being Elmo: A Puppeteer's Journey, which chronicles how he turned the little red monster into an icon for millions of kids.
The statement by Sesame Workshop reads, in full:
"We took the allegation very seriously and took immediate action. We met with the accuser twice and had repeated communications with him. We met with Kevin, who denied the accusation. We also conducted a thorough investigation and found the allegation of underage conduct to be unsubstantiated. Although this was a personal relationship unrelated to the workplace, our investigation did reveal that Kevin exercised poor judgment and violated company policy regarding internet usage and he was disciplined.
Kevin insists that the allegation of underage conduct is false and defamatory and he is taking actions to protect his reputation. We have granted him a leave of absence to do so.
Elmo is bigger than any one person and will continue to be an integral part of Sesame Street to engage, educate and inspire children around the world, as it has for 40 years."
Photo: Frederick M. Brown/Getty Images
Tell us on Facebook: What do you think about the accusations?
Bing: Read more about the accusations.
More from Parenting:
Are you sure you want to delete this comment?
News, stories, tips and laughs for moms & dads
As a new mom, you've recently discovered there are many things you can live without—sleep and modesty being chief among them. But what can't you live without? Seasoned moms share their Top 10 list for how to survive the early months of motherhood.

Here are our experts' best tips for how to be a positive role model for your kids so that they grow up healthy, strong and confident about the way they look.

The center of the family is your relationship; not the children.

Transform your mornings from grumpy to great by following these 12 simple steps. (Singing in the shower is highly encouraged.)

We're all aware of the reasons one might prefer to raise biological children. There's the miraculous experience that is pregnancy and childbirth. Also, let's not forget how expensive adoption is (though with the cost of childbirth in the United States growing ever-more crippling, it's hard to say which method is most economical). Couple that with the difficulty of the adoption process -- unless, of course, you're Madonna -- and you've got plenty of strong incentives to go the traditional route. Despite the arduous adoption process and the significant financial commitment, all kinds of people -- both famous and not -- choose to adopt for a variety of reasons. Check out this slideshow to see which celebrities (besides the famous Jolie-Pitts) opted to adopt.

One of our favorite ways to start the day is with a piping hot cup of coffee and a thought-provoking TED talk. In case you'€™re not familiar with the group, TED (which stands for Technology, Entertainment and Design) is a nonprofit organization dedicated to spreading ideas through projects and talks by a diverse group of inspired thinkers - people of all cultures, ages and disciplines. As you can probably guess, listening to these innovators share their ideas is a surefire way to jumpstart your day and get your creative juices flowing. Click through the slideshow above for the eight TED talks every parent needs to see. By Cordelia Tai

Got kids that are questioning whether or not the Easter Bunny is real? If you want to keep the tradition going at least one more year, try one of these ideas...

You're cold-hearted? We'll take care of that for you...read on.

This kid despises poetry and he's not afraid to let you know.

I used to be one of those moms who thought, 'who on earth would bring their child to an event like that?' and then I had a son. Here's why you might become a convert, too.

Take a look at your house for these telltale signs that a cat is running the show.

Check out this list of requirements you should meet before getting a new puppy or adult dog.