Elmo puppeteer accused of underage sexual relationship
Emmy winner Kevin Clash denies charges.
Kevin Clash, the puppeteer who has given life to Elmo on Sesame Street since 1984, has taken a leave of absence from the show amid allegations he had a sexual relationship with a teenage boy.
Clash vehemently denies the charges, made in June by a 23-year-old man who claimed to have had a sexual relationship with Clash when he was 16 years old.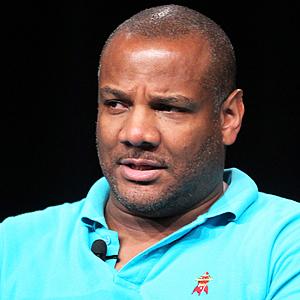 Clash has admitted that he had a relationship with the young man, but insists it took place only after the accuser was an adult.
In a statement, Sesame Workshop said an investigation into the matter "found the allegation of underage conduct to be unsubstantiated."
More from Parenting: Protect your child against sexual abuse
TMZ broke the news on Monday that Sesame Workshop lawyers recently met with the accuser, who claims he and Clash began the sexual relationship seven years ago.  
In light of the allegations, Clash will be taking a leave of absence from Sesame Street for the foreseeable future.
Clash, 52, has won several Emmy awards for his work as Elmo over the last 28 years and gained fame in his own right after being featured in the award-winning 2011 documentary Being Elmo: A Puppeteer's Journey, which chronicles how he turned the little red monster into an icon for millions of kids.
The statement by Sesame Workshop reads, in full:
"We took the allegation very seriously and took immediate action. We met with the accuser twice and had repeated communications with him. We met with Kevin, who denied the accusation. We also conducted a thorough investigation and found the allegation of underage conduct to be unsubstantiated. Although this was a personal relationship unrelated to the workplace, our investigation did reveal that Kevin exercised poor judgment and violated company policy regarding internet usage and he was disciplined.
Kevin insists that the allegation of underage conduct is false and defamatory and he is taking actions to protect his reputation. We have granted him a leave of absence to do so.
Elmo is bigger than any one person and will continue to be an integral part of Sesame Street to engage, educate and inspire children around the world, as it has for 40 years."
Photo: Frederick M. Brown/Getty Images
Tell us on Facebook: What do you think about the accusations?
Bing: Read more about the accusations.
More from Parenting:
Are you sure you want to delete this comment?
News, stories, tips and laughs for moms & dads
Get ready to hit the mall! Check out the hottest back-to-school trends—and get ready to make a major style statement this year.

Unique, or downright strange?

This is Kevin Droniak and his grandma. They're besties, they're awesome and they're YouTube stars.

It can be difficult to entice little ones to eat anything at all, let alone to devour a healthy plate. But feeding your kids nutritious snacks after school just got way easier, thanks to these adorably clever and cute snack ideas! For more smart and fun ways to get your kids to enjoy healthful and delicious foods, try one of these amazingly artsy lunch ideas.

Through a tonsillectomy all the way to brain surgery, my mother deserves some recognition. She's my spine, my birthday shadow, my BFF, my thunder buddy, so Mommy, thank you.

My son needs me, as much as yours needs you. Sadly, my son needs me more. He needs someone to have his back, when it seems that the police, the men he'd wave to with excitement as a little boy, see him as a being worthy only of prison or death.

If you know someone who has adopted and have made some of these comments, don't fret... now you know!

"Because you shine from within," I said, touching my finger to her heart. "Not everybody sees it, but I do. I see it. And my job is to protect that light. So when people say mean comments that squelch that light, I want you to tell me. I will protect your light by listening and loving you, my brave, courageous, and unique little firefly."

Studies have shown that it helps, top education officials have recommended it, and now doctors are officially saying the same.

I may have accidentally dropped you a few times, forgotten to document your first fart, let a little pee fly and dressed you like an idiot, but I have also loved you with every piece of me, and you will never hear an apology for that.

Back-to-school shopping is still in full swing, and your little gents probably need some new kicks to round out their fall wardrobes (you already picked up some bold shoes for the little ladies in your life, right?).

Not every kid is a fan of returning to the classroom, so parents try to ease the blow with a little back-to-school shopping.