Elmo puppeteer accused of underage sexual relationship
Emmy winner Kevin Clash denies charges.
Kevin Clash, the puppeteer who has given life to Elmo on Sesame Street since 1984, has taken a leave of absence from the show amid allegations he had a sexual relationship with a teenage boy.
Clash vehemently denies the charges, made in June by a 23-year-old man who claimed to have had a sexual relationship with Clash when he was 16 years old.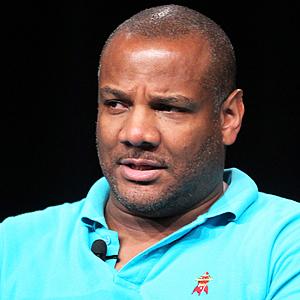 Clash has admitted that he had a relationship with the young man, but insists it took place only after the accuser was an adult.
In a statement, Sesame Workshop said an investigation into the matter "found the allegation of underage conduct to be unsubstantiated."
More from Parenting: Protect your child against sexual abuse
TMZ broke the news on Monday that Sesame Workshop lawyers recently met with the accuser, who claims he and Clash began the sexual relationship seven years ago.  
In light of the allegations, Clash will be taking a leave of absence from Sesame Street for the foreseeable future.
Clash, 52, has won several Emmy awards for his work as Elmo over the last 28 years and gained fame in his own right after being featured in the award-winning 2011 documentary Being Elmo: A Puppeteer's Journey, which chronicles how he turned the little red monster into an icon for millions of kids.
The statement by Sesame Workshop reads, in full:
"We took the allegation very seriously and took immediate action. We met with the accuser twice and had repeated communications with him. We met with Kevin, who denied the accusation. We also conducted a thorough investigation and found the allegation of underage conduct to be unsubstantiated. Although this was a personal relationship unrelated to the workplace, our investigation did reveal that Kevin exercised poor judgment and violated company policy regarding internet usage and he was disciplined.
Kevin insists that the allegation of underage conduct is false and defamatory and he is taking actions to protect his reputation. We have granted him a leave of absence to do so.
Elmo is bigger than any one person and will continue to be an integral part of Sesame Street to engage, educate and inspire children around the world, as it has for 40 years."
Photo: Frederick M. Brown/Getty Images
Tell us on Facebook: What do you think about the accusations?
Bing: Read more about the accusations.
More from Parenting:
Are you sure you want to delete this comment?
News, stories, tips and laughs for moms & dads
Actress Kimberly Williams-Paisley hated the dementia that made her mother seem like a different person—erratic, silent, sometimes angry. Then she found a way to love that mom too.

Getting back into dating after baby can be tough -- and complicated -- but you deserve a shot at love, Mama! Just be on the look out for these red flags.

Mamas, take a cue from these smart ladies.

A habit of avoiding disappointment may result in idle adults.

What one mom learned about herself might just change your world

The 4 crucial conversations you need to have with your spouse before you make this decision.

You bring baby home and it seems like everyone has an opinion on which techniques you should use to get her to sleep, to feed her and to help her learn and develop. And they tell you which ones not to use too. So what's worth trying out and what's completely insane? Decide for yourself!

I'll say it: if your baby is melting down at Din Tai Fung, please pack your wipes and go

Pregnancy is just one long, unending stream of unsolicited advice—people love to tell you what to do, how to do it, and why you'd be crazy to do it any other way.

Maybe I was naïve, but I thought getting pregnant was as simple as having unprotected sex, and I'd be a mom in nine months flat. We spent years trying to prevent pregnancy, waiting until we were ready and having panic attacks if my period was late. So naturally, once we stopped preventing — boom! — it should've happened, right? Silly me.