Puppy Bowl 2013 to have hedgehog cheerleaders
Over-the-top cuteness factor
As your official purveyor of puppies here at Glamour (it's in my job description), I thought I had seen it all when it comes to omg-I-can't-handle-i​t cuteness—cute puppy pics, cute puppy videos, cute kitties, even cute goats—but Animal Planet has gone and announced today something truly amazing: For the first time ever, hedgehogs will be cheerleaders at the Puppy Bowl IX.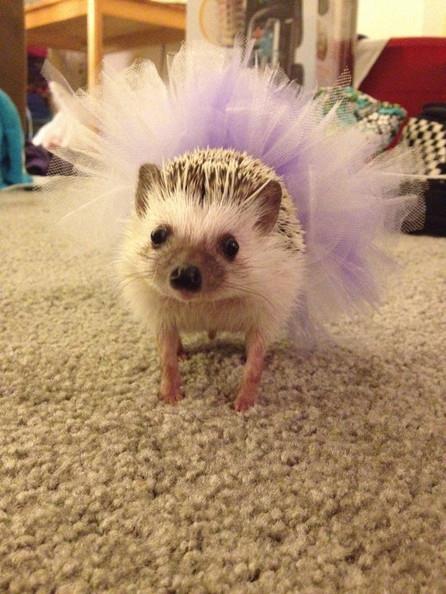 I know. I know.
Bing: Superbowl 2013
Ever since my childhood obsession with Mrs. Tiggy-Winkle, hedgehogs have been at the top of my aww-inducing list. Glad to see the people behind Puppy Bowl have caught on as well.
And, even better, here are some adorable pictures of the show to get you excited. Don't worry, there will still be a kitty halftime show.
Who's excited? Be sure to tune in on Sunday, Feb. 3 from 3-5 p.m. ET/PT. I know I will!
More from Glamour:
15 hair color makeover ideas to try
Photo: Etsy/Tranquills
pics, advice, info and stories for pet lovers
I love all pets. I wouldn't be a veterinarian if I didn't, and I celebrate the human-animal bond every day. I do look forward, though, to the day when these five breeds aren't as popular. The reasons vary, but in many cases the problems are health-related, and overbreeding by puppy mills and other less-than-ideal operations has a lot to do with that. What would help these breeds is for there to be a lot less of them. A couple of them need many more adopters and far less breeding, and all would benefit from people who are well-prepared for the challenges of owning a dog, and who make sure to look to rescue, shelters and reputable breeders for their pets. As always, whatever pet you choose, we veterinarians are here to help you make healthy choices for life.

The mayor of an affluent California town has landed himself in a messy situation.

Dog reunited with owner in Brazil.

These breeds used to be more popular, but they could just be one hit TV show, movie or commercial away from a comeback.

267 veterinary professionals offered up their picks for the Most Athletic, Biggest Flirt and other popular high school categories.