It's World Spay Day
Events expand with first-ever pet pageant.
Every year on the last Tuesday in February, The Humane Society of the United States marks World Spay Day. While most owners may have heard of spaying and neutering their pets, not enough are taking action.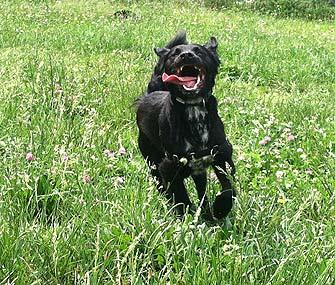 "A lot of people I don't think realize the offspring of their pets end up in shelters," says Vicki Stevens, World Spay Day coordinator for The Humane Society. "People think they'll find good homes…but in reality it's the reason shelters are full of too many puppies and kittens."
According to Stevens, there are too many animals breeding and not enough resources to care for the offspring. By spaying and neutering their pets, owners are saving animals' lives.
To increase awareness of the issue, a number of events are taking place around the world to get people involved. From a Valentine Pet Fair in Anchorage, Alaska, to a spaghetti dinner benefit in Lake Placid, N.Y., hundreds of events have taken place across the country this month to support World Spay Day efforts.
The first World Spay Day Pet Pageant
One of the newest events to take place this year is the 2013 World Spay Day Pet Pageant. The pageant is the brainchild of Kelley Barr, online fund-raising strategist for the Humane Society's communications department. The pageant started Feb. 4 and ends on March 15.
"We thought a pet pageant would be a fun way for proud pet owners, many of whom have already spayed or neutered their pets and recognize the importance of spaying and neutering, to participate in World Spay Day online," Barr says.
There are six categories in which owners can enter their pets. Pets can be entered into the main category, Miss or Mister World Spay Day 2013, for free, and pay $5 per category to enter in any of the others, which include Best Hair, Best Smile, Most Photogenic, Best Personality and Ugly-Cute.
"When a pet guardian enters his or her pet in the online pageant, they instantly become an ambassador for spay/neuter and can spread the message  — and the adorable photo of their pet — to all of their contacts, friends and followers," Barr says.
All fees will go to a spay and neuter grant fund and will be divided among 25 participating organizations.
Popular Pet Awards winners will be chosen in each category by an online vote, while a panel of celebrity judges will choose Judges' Choice Award winners. The winners of each category will be able to select a participating organization to receive a $1,000 grant for their spay and neuter programs. Winners will also receive a personalized pet collar, and their winning photo will be featured on the Humane Society's homepage.
Read the rest of the article here.
More from Vetstreet:
Photos: 11 unforgettable animal smiles
5 dog breeds that are worrisome
10 least-trendy cat names of 2013
How old is my pet in people years?
11 wackiest and unique pet products of 2013
Photo: Sarah Butler, Humane Society / Does your pet have a personality like Max's here? For a $5 donation to World Spay Day's spay and neuter grant fund, you can enter your pet into the Humane Society's Best Personality contest.
pics, advice, info and stories for pet lovers
The strong bonds that dogs can form are undeniable.

Think you know your pet's every unspoken wish? Think again. Your pet is unlikely to be capable of communicating her wants and needs in ways you might assume she would. Even those of you most in touch with your pets' feelings are likely missing a few cues here and there.

The Chesapeake Bay Retriever made both our readers' and veterinary professionals' lists of breeds that love the water.

You might proudly call yourself a dog owner, pet parent or canine guardian, but let's be real: Your dog owns you. You might be laughing now, but think about it — you've surrendered the best seat on the sofa to him, you plan your entire weekend around his trips to the dog park, and you take him to the groomer more often than you get your own hair cut. And let's not forget who's in every photo on your Facebook and Instagram feeds. Sound familiar? We thought so. But in case you still think you're in charge, here are seven classic signs that your dog is the one calling the shots.

One of the best things about being a veterinarian is all the different dogs I get to meet. Of course, I love the Labs and Beagles and Boxers and Poodles, not to mention those crazy Canine Cocktails, or what my parents used to call Heinz 57s. They are among the more popular dogs out there, and I see a lot of them. In fact, it used to be that it was rare to see anything else. Here are nine dog breeds I sometimes see now that I didn't see in the past.

We asked veterinary experts and readers which breeds they think and if it is OK to shave longhaired pets in the summer.

If you're searching for a breed that may enjoy the company of a kid, we have some great suggestions for you.

When searching for the right dog to add to your family, your first instinct might be to bring home a tiny little thing that your kids can cradle in their laps. But we're here to remind you that the best fit for you may be a large dog breed.

Many breeds were developed to do work that required them to act independently. Those dogs tend to be smart, but as family pets, they may need more leadership and training than others. Ultimately, though, they're worth it. Here are 11 dog breeds that tend to have independent personalities.

Many of us here at Vetstreet are fascinated by pets who have unique coats and cool shapes hidden in their markings. So we asked our Facebook fans to share pictures of animals that have interesting coloration, and you did not disappoint. From mustachioed cats to a horse of a different color, here are our 13 favorite photos of pets with cool coats.

We surveyed 284 veterinary professionals (including vets, veterinary technicians and office staff) to see which breeds they felt were most likely to chew something they shouldn't and wind up in the veterinary emergency room, and we've listed the top five answers below. Do you agree with their opinions? Which breeds would you add to the list?

This Fourth of July, Americans will celebrate with the sights and sounds of fireworks. While we love the pyrotechnics, it's important to remember that our patriotic midsummer spectacular is no holiday for many of our pets.