It's World Spay Day
Events expand with first-ever pet pageant.
Every year on the last Tuesday in February, The Humane Society of the United States marks World Spay Day. While most owners may have heard of spaying and neutering their pets, not enough are taking action.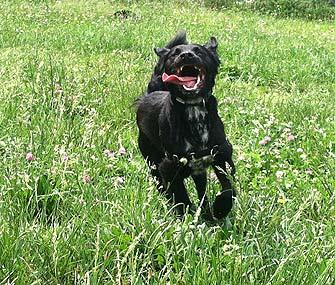 "A lot of people I don't think realize the offspring of their pets end up in shelters," says Vicki Stevens, World Spay Day coordinator for The Humane Society. "People think they'll find good homes…but in reality it's the reason shelters are full of too many puppies and kittens."
According to Stevens, there are too many animals breeding and not enough resources to care for the offspring. By spaying and neutering their pets, owners are saving animals' lives.
To increase awareness of the issue, a number of events are taking place around the world to get people involved. From a Valentine Pet Fair in Anchorage, Alaska, to a spaghetti dinner benefit in Lake Placid, N.Y., hundreds of events have taken place across the country this month to support World Spay Day efforts.
The first World Spay Day Pet Pageant
One of the newest events to take place this year is the 2013 World Spay Day Pet Pageant. The pageant is the brainchild of Kelley Barr, online fund-raising strategist for the Humane Society's communications department. The pageant started Feb. 4 and ends on March 15.
"We thought a pet pageant would be a fun way for proud pet owners, many of whom have already spayed or neutered their pets and recognize the importance of spaying and neutering, to participate in World Spay Day online," Barr says.
There are six categories in which owners can enter their pets. Pets can be entered into the main category, Miss or Mister World Spay Day 2013, for free, and pay $5 per category to enter in any of the others, which include Best Hair, Best Smile, Most Photogenic, Best Personality and Ugly-Cute.
"When a pet guardian enters his or her pet in the online pageant, they instantly become an ambassador for spay/neuter and can spread the message  — and the adorable photo of their pet — to all of their contacts, friends and followers," Barr says.
All fees will go to a spay and neuter grant fund and will be divided among 25 participating organizations.
Popular Pet Awards winners will be chosen in each category by an online vote, while a panel of celebrity judges will choose Judges' Choice Award winners. The winners of each category will be able to select a participating organization to receive a $1,000 grant for their spay and neuter programs. Winners will also receive a personalized pet collar, and their winning photo will be featured on the Humane Society's homepage.
Read the rest of the article here.
More from Vetstreet:
Photos: 11 unforgettable animal smiles
5 dog breeds that are worrisome
10 least-trendy cat names of 2013
How old is my pet in people years?
11 wackiest and unique pet products of 2013
Photo: Sarah Butler, Humane Society / Does your pet have a personality like Max's here? For a $5 donation to World Spay Day's spay and neuter grant fund, you can enter your pet into the Humane Society's Best Personality contest.
pics, advice, info and stories for pet lovers
Tow lot employee finds abandoned pup.

Animals, says Dr. Patty Khuly, are the best listeners in the world and don't care that you've just been dumped or laid off.

With all the glitz and glamour that comes out of Tinseltown (not to mention the endless tabloid fodder), it's not always obvious that many celebrities are animal lovers, too.

"No! Bad dog!" How many times have you scolded your misbehaving canine with those words? Probably too many. But before you fly off the handle, one of the most important things to understand about correcting bad behavior is that punishment doesn't work.

Your dog loves sticking his head out the window, but imagine the tragic results of disregarding his (or your) safety.

Death is a natural part of life, but it's never easy to understand. Here are some tips when the time comes to talk to your kids about pets passing.

Are you a 'dog person' or 'cat person'?

Whether they're on small pups like the Pug or huge ones like the Mastiff, adorable wrinkles are the envy of many a dog lover — which is exactly why we set out in search of the canine world's most wrinkled breeds.

Adopting an animal is a major commitment. Yet all too often people put more effort into researching what kind of car to get than the type of pet that would best fit their lifestyle.

From certain species of butterflies, zebras to horses and cockatoos, you might be surprised that some of our favorite creatures are dying out.

Creating a cat-friendly home means incorporating elements that accommodate your cat's natural instincts to climb, scratch and rest. Why not look for furniture that gives kitty what she needs and offers function for you too?

You may not realize that these are toxic to your critters - keep your pets away from these household plants.