It's World Spay Day
Events expand with first-ever pet pageant.
Every year on the last Tuesday in February, The Humane Society of the United States marks World Spay Day. While most owners may have heard of spaying and neutering their pets, not enough are taking action.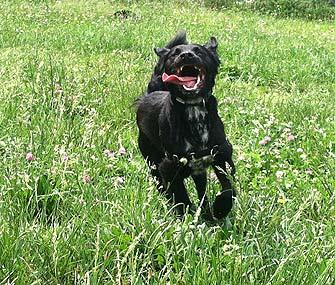 "A lot of people I don't think realize the offspring of their pets end up in shelters," says Vicki Stevens, World Spay Day coordinator for The Humane Society. "People think they'll find good homes…but in reality it's the reason shelters are full of too many puppies and kittens."
According to Stevens, there are too many animals breeding and not enough resources to care for the offspring. By spaying and neutering their pets, owners are saving animals' lives.
To increase awareness of the issue, a number of events are taking place around the world to get people involved. From a Valentine Pet Fair in Anchorage, Alaska, to a spaghetti dinner benefit in Lake Placid, N.Y., hundreds of events have taken place across the country this month to support World Spay Day efforts.
The first World Spay Day Pet Pageant
One of the newest events to take place this year is the 2013 World Spay Day Pet Pageant. The pageant is the brainchild of Kelley Barr, online fund-raising strategist for the Humane Society's communications department. The pageant started Feb. 4 and ends on March 15.
"We thought a pet pageant would be a fun way for proud pet owners, many of whom have already spayed or neutered their pets and recognize the importance of spaying and neutering, to participate in World Spay Day online," Barr says.
There are six categories in which owners can enter their pets. Pets can be entered into the main category, Miss or Mister World Spay Day 2013, for free, and pay $5 per category to enter in any of the others, which include Best Hair, Best Smile, Most Photogenic, Best Personality and Ugly-Cute.
"When a pet guardian enters his or her pet in the online pageant, they instantly become an ambassador for spay/neuter and can spread the message  — and the adorable photo of their pet — to all of their contacts, friends and followers," Barr says.
All fees will go to a spay and neuter grant fund and will be divided among 25 participating organizations.
Popular Pet Awards winners will be chosen in each category by an online vote, while a panel of celebrity judges will choose Judges' Choice Award winners. The winners of each category will be able to select a participating organization to receive a $1,000 grant for their spay and neuter programs. Winners will also receive a personalized pet collar, and their winning photo will be featured on the Humane Society's homepage.
Read the rest of the article here.
More from Vetstreet:
Photos: 11 unforgettable animal smiles
5 dog breeds that are worrisome
10 least-trendy cat names of 2013
How old is my pet in people years?
11 wackiest and unique pet products of 2013
Photo: Sarah Butler, Humane Society / Does your pet have a personality like Max's here? For a $5 donation to World Spay Day's spay and neuter grant fund, you can enter your pet into the Humane Society's Best Personality contest.
pics, advice, info and stories for pet lovers
Pets are part of many children's lives. Learn how to help them foster strong, healthy relationships.

Much like their famous owners, these pooches live a fabulous life. Some are rescues, others purebred, but one thing is certain – these dogs play an important part in their famous parents' lives. Can you guess who owns each of these dogs?

If you live with a feline companion, you know that cats can be quirky and totally entertaining. (Even if they'd never admit it in a million, trillion years.) Here are just a few of our favorite cat-isms, some with sandpaper tongue firmly in cheek. Did we miss any of yours?

Tummy troubles in your four-legged friends? Carrageenan in their pet food may be to blame.

There's more to choosing the perfect dog for your family than walking into a shelter and saying, "Find me one that looks like the dog from Marley and Me." Choosing a dog is more like buying a car. You want one that isn't just good looking, but is also a perfect fit for your family and lifestyle (and won't leak in the garage). Here are 8 great tips to help you determine the perfect pooch for your pack. By Jeremy Greenberg

CEO says, "it was one of the best ideas of my life"

Before you jump into marriage counseling, take a look at our list to see if you truly do love your dog more than your spouse.

Spring break isn't just for humans anymore. Cats and dogs know how to have fun in the sun, too, and would love to tag along on your vacation. In honor of the warm and relaxing days ahead, here are 15 pets catching some rays, going on hikes and floating in the pool.

Injuries often happen when dogs are outside chasing tennis balls or playing at dog parks. Because yours needs regular exercise, it can be difficult to protect him from many accidents.

When searching for the right dog to add to your family, your first instinct might be to bring home a tiny little thing that your kids can cradle in their laps. But we're here to remind you that the best dog for you may be a larger breed. Big dogs like Labrador Retrievers and Saint Bernards can become a child's protector, adventure buddy and best friend. Check out this slideshow to see nine large breeds that can be good for families.

In case you haven't heard, March 21 is a very special day -- it's National Puppy Day! The holiday was created nine years ago to not only celebrate the joy, love and cuteness young pups bring into our lives, but also to help save orphaned puppies all over the world. In honor of puppies everywhere, we've found 14 precious pooches to share with you.

When you're sick, your four-legged family members can provide enormous comfort just by being there.