It's World Spay Day
Events expand with first-ever pet pageant.
Every year on the last Tuesday in February, The Humane Society of the United States marks World Spay Day. While most owners may have heard of spaying and neutering their pets, not enough are taking action.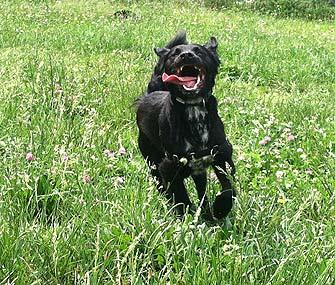 "A lot of people I don't think realize the offspring of their pets end up in shelters," says Vicki Stevens, World Spay Day coordinator for The Humane Society. "People think they'll find good homes…but in reality it's the reason shelters are full of too many puppies and kittens."
According to Stevens, there are too many animals breeding and not enough resources to care for the offspring. By spaying and neutering their pets, owners are saving animals' lives.
To increase awareness of the issue, a number of events are taking place around the world to get people involved. From a Valentine Pet Fair in Anchorage, Alaska, to a spaghetti dinner benefit in Lake Placid, N.Y., hundreds of events have taken place across the country this month to support World Spay Day efforts.
The first World Spay Day Pet Pageant
One of the newest events to take place this year is the 2013 World Spay Day Pet Pageant. The pageant is the brainchild of Kelley Barr, online fund-raising strategist for the Humane Society's communications department. The pageant started Feb. 4 and ends on March 15.
"We thought a pet pageant would be a fun way for proud pet owners, many of whom have already spayed or neutered their pets and recognize the importance of spaying and neutering, to participate in World Spay Day online," Barr says.
There are six categories in which owners can enter their pets. Pets can be entered into the main category, Miss or Mister World Spay Day 2013, for free, and pay $5 per category to enter in any of the others, which include Best Hair, Best Smile, Most Photogenic, Best Personality and Ugly-Cute.
"When a pet guardian enters his or her pet in the online pageant, they instantly become an ambassador for spay/neuter and can spread the message  — and the adorable photo of their pet — to all of their contacts, friends and followers," Barr says.
All fees will go to a spay and neuter grant fund and will be divided among 25 participating organizations.
Popular Pet Awards winners will be chosen in each category by an online vote, while a panel of celebrity judges will choose Judges' Choice Award winners. The winners of each category will be able to select a participating organization to receive a $1,000 grant for their spay and neuter programs. Winners will also receive a personalized pet collar, and their winning photo will be featured on the Humane Society's homepage.
Read the rest of the article here.
More from Vetstreet:
Photos: 11 unforgettable animal smiles
5 dog breeds that are worrisome
10 least-trendy cat names of 2013
How old is my pet in people years?
11 wackiest and unique pet products of 2013
Photo: Sarah Butler, Humane Society / Does your pet have a personality like Max's here? For a $5 donation to World Spay Day's spay and neuter grant fund, you can enter your pet into the Humane Society's Best Personality contest.
pics, advice, info and stories for pet lovers
As you trim your tree, hang the lights, bake cookies and prepare for guests, remember that there's a certain member of your family who also deserves something extra special this holiday season: your dog. Save a little space under the tree for these beds, toys, collars and outfits for your favorite canine. Plus, we've even included a couple of gifts for the dog lovers in your life!

Dr. Marty Becker shares questions you should ask yourself before making the commitment to foster a shelter pet.

Adopting an animal is a major commitment. Yet all too often people put more effort into researching what kind of car to get than the type of pet that would best fit their lifestyle.

'Tis the season to send out holiday greeting cards to all your friends and family. But, as our friends at Awkward Family Pet Photos know, not all holiday snapshots are the same. Some are just plain kooky — especially when pets are included. So with good tidings and great cheer, here are 10 wacky holiday animal portraits that are sure to make you laugh out loud and get you in the holiday spirit. And possibly make you think twice about dressing up the family cat this year.

King of the jungle? Nah, it's just a labradoodle!

Do you have a finicky furry friend on your holiday gift list this year? You're in luck! We've rounded up the coolest cat-approved products to bring you purrfect gift ideas for every kind of cat -- from the curious kitten to the most refined feline. Any one of these special gifts could make your resident kitty purr with pleasure and maybe, just maybe, like the present this year even more than the box and wrapping paper it came in!

Plus, puppy names to watch

We asked 218 veterinary professionals to vote on the dog breeds and mixes that are not good choices for first-time pet parents. German Shepherds, Bulldogs and Akitas are among the breeds new pet owners should steer clear of.

"No! Bad dog!" How many times have you scolded your misbehaving canine with those words? Probably too many. But before you fly off the handle, one of the most important things to understand about correcting bad behavior is that punishment doesn't work.

If you have a hard time cruising through the toy aisle without loading up, you're not alone. But the good news is that there are tons of inexpensive dog toys that still deliver big fun. Check out our picks, and be sure to share in the comments if we left off your dog's favorite!

Sexy mice? Yes, they exist