Canadian college sets up 'Puppy Room' for stressed-out students
Students at Dalhousie University can visit a room full of puppies to de-stress before winter exams.
Exams are an inevitable part of the college experience, and a university in Halifax, Canada is helping students cope with the stress – with a 'Puppy Room,'
reports
Toronto-based newspaper,
The National Post
.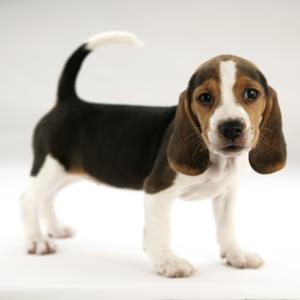 This week, Dalhousie University in Halifax will invite some very special four-legged guests to campus, including a Labradoodle, a Sheltie, a Papillon and a Golden Retriever. Stressed-out students can take a break from studying to visit the puppies for a quick cuddle, pet or moment of calm.
More on MSN Living: Best sweater for your body type
The program will be run through Therapeutic Paws of Canada, which advocates pet therapy for people suffering from high blood pressure, loneliness and depression.
"The use of companion canines as emotional support animals (ESA) is a practice that can benefit both people and pets," says Patrick Mahaney VMD, CVA of California Pet Acupuncture & Wellness (CPAW), Inc. in West Hollywood, Calif. "Provided the dogs are healthy enough to serve and are not exposed to potential pathogens from interacting with humans (yes, you can give your dog influenza virus and other organisms), the behavioral enrichment they receive through socialization serves as a positive experience in their day to day existences."
More on MSN Living: 10 habits that keep marriages strong
Michael Kean, the third-year environmental science student who proposed the idea posted the event to the university's Facebook and Twitter pages and it took off.
"It fills a niche that people need right now because students are super stressed," Kean was quoted.
Photo: IMAGEMORE Co., Ltd./Getty Images
Bing: Benefits of pet therapy
More from MSN Living:
Worst cringe-worthy style and beauty fashions of 2012
The best beauty and style looks of the year
Marriage counselors: The trickiest issues we've ever solved
pics, advice, info and stories for pet lovers
Computer equipment delivery came with two cute stowaways.

Take a look at your house for these telltale signs that a cat is running the show.

Check out this list of requirements you should meet before getting a new puppy or adult dog.

Much like their famous owners, these pooches live a fabulous life. Some are rescues, others purebred, but one thing is certain – these dogs play an important part in their famous parents' lives. Can you guess who owns each of these dogs?

Pets are part of many children's lives. Learn how to help them foster strong, healthy relationships.

If you live with a feline companion, you know that cats can be quirky and totally entertaining. (Even if they'd never admit it in a million, trillion years.) Here are just a few of our favorite cat-isms, some with sandpaper tongue firmly in cheek. Did we miss any of yours?

Tummy troubles in your four-legged friends? Carrageenan in their pet food may be to blame.

There's more to choosing the perfect dog for your family than walking into a shelter and saying, "Find me one that looks like the dog from Marley and Me." Choosing a dog is more like buying a car. You want one that isn't just good looking, but is also a perfect fit for your family and lifestyle (and won't leak in the garage). Here are 8 great tips to help you determine the perfect pooch for your pack. By Jeremy Greenberg

CEO says, "it was one of the best ideas of my life"

Before you jump into marriage counseling, take a look at our list to see if you truly do love your dog more than your spouse.

Spring break isn't just for humans anymore. Cats and dogs know how to have fun in the sun, too, and would love to tag along on your vacation. In honor of the warm and relaxing days ahead, here are 15 pets catching some rays, going on hikes and floating in the pool.

Injuries often happen when dogs are outside chasing tennis balls or playing at dog parks. Because yours needs regular exercise, it can be difficult to protect him from many accidents.