Pet spending hits new high
Americans spent more than $53 billion on their furry friends in 2012.
People may have been feeling the pinch from a tough economy in 2012, but they didn't pass it on to their pets.
Instead, Americans spent a new record of $53 billion on their four-legged friends last year, according to the American Pet Products Association. That's a five percent increase over 2011, when the number hit $50 billion.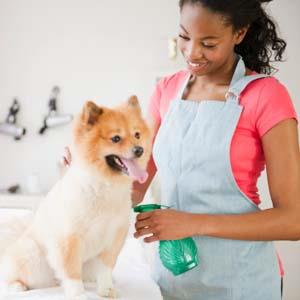 The number includes a 10 percent increase in spending on luxuries like grooming and hotels.
People shelled out about $34 billion on food and vet care - about two-thirds of total spending.
Funds spent on supplies and medications rose more than seven percent. Pet owners also hedged their bets on alternative vet care like acupuncture, spending about $12.5 billion.
— Read it at PawNation
More from Vetstreet:
Photos: 11 unforgettable animal smiles
5 dog breeds that are worrisome
10 least-trendy cat names of 2013
How old is my pet in people years?
11 wackiest and unique pet products of 2013
Bing: Pampered celebrity pets.
Photo: Pet spending hits all-time high / Jamie Grill/JGI/Getty Images
pics, advice, info and stories for pet lovers
I love all pets. I wouldn't be a veterinarian if I didn't, and I celebrate the human-animal bond every day. I do look forward, though, to the day when these five breeds aren't as popular. The reasons vary, but in many cases the problems are health-related, and overbreeding by puppy mills and other less-than-ideal operations has a lot to do with that. What would help these breeds is for there to be a lot less of them. A couple of them need many more adopters and far less breeding, and all would benefit from people who are well-prepared for the challenges of owning a dog, and who make sure to look to rescue, shelters and reputable breeders for their pets. As always, whatever pet you choose, we veterinarians are here to help you make healthy choices for life.

The mayor of an affluent California town has landed himself in a messy situation.

Dog reunited with owner in Brazil.

These breeds used to be more popular, but they could just be one hit TV show, movie or commercial away from a comeback.

267 veterinary professionals offered up their picks for the Most Athletic, Biggest Flirt and other popular high school categories.