Researchers: Seeing photos of cute animals incites 'aggression'
A Yale graduate student is trying to find out why.
How many times have you said something like, "I want to eat you up!" when seeing an adorable puppy? An experiment by Rebecca Dyer, a graduate student in psychology at Yale University, and her colleagues found that seeing pictures of cute animals actually incites aggression in humans — more so than when they see funny or neutral animal photos.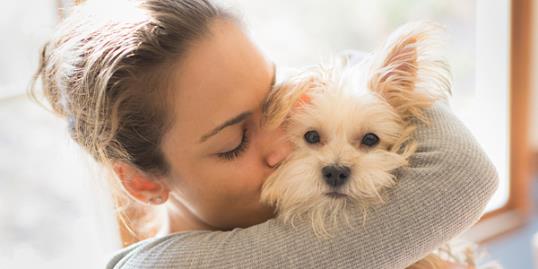 The researchers don't know the reason for this aggressive tendency, but Dryer said it's possible that seeing the picture makes us frustrated that we can't actually care for the animal in it, or that it's a display of overwhelmingly positive emotion — like the way Miss America cries with happiness when she's crowned.
Bing: See photos of adorable puppies and kittens.
"We think it's about high positive-affect, an approach orientation and almost a sense of lost control," researcher Dyer was quoted in a Live Science article. "You know, you can't stand it, you can't handle it, that kind of thing."
The results were presented at a meeting of the Society for Personality and Social Psychology in New Orleans.
— Read it at Live Science
More from Vetstreet:
Rare white penguin spotted in Antarctica
6 facts about penguins you don't know
Photos: 10 cute pets wearing sweaters
Why does my dog… stare at me?
13 largest dog breeds: Towering and commanding
Photo: Gary S Chapman/Getty Images
pics, advice, info and stories for pet lovers
267 veterinary professionals offered up their picks for the Most Athletic, Biggest Flirt and other popular high school categories.

BarkBuddy helps match prospective doggie-adopters with potential pets.

It's all calm and quiet around your house until one of these visitors appears.

Are you a cat owner? Are you sure about that? Who caters to her resident feline's every need? Who dotes upon her demanding little dictator? Who can be put in her place with just one look of disdain from the kitty in the corner?

Dogs might not seem as mysterious as cats, but canines do have their fair share of behaviors that are truly baffling.

In some households pets are allowed everywhere, all the time. In others, pets aren't allowed on any furniture, ever. But in many, the answer lies somewhere in between.