Smokin' moms
Is being seen buying cigarettes really worse than getting caught buying meth at the park?
I live in Seattle, where smoking is about as socially acceptable as kicking kittens. You just don't do it in public, and if you do, everyone thinks you're a terrible person — unless you're drunk or at a bachelorette party--or both.
And if you're a mom? Well, just go get all of your cut-off t-shirts printed with "Classless moron" on them, because that's what everyone will be thinking anyway. Nobody actually says that, of course, but they're thinking it. This is Seattle, after all.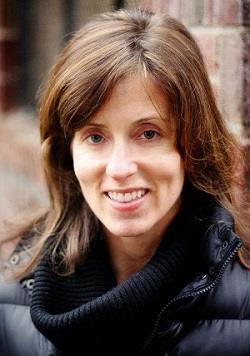 Last fall, my mom came to visit me. She's a smoker — and has been for close to 50 years. And while she's developed a pretty nasty cough over the last few years, she's otherwise remarkably healthy for age 72.  In fact, one of the few things my siblings and I agree on is that our mother is likely to outlive us all.
She smoked while she was pregnant with all three of her children. And except for my sister, who was a couple weeks premature, we all turned out OK. Sure, none of us weighed more than 6 lbs. at birth, but this was also back in the day when pregnant women weren't arrested for having an occasional glass of wine at dinner or a cigarette now and then.
She's tried to quit several times, but appears to have given up entirely on the idea of ever being smoke-free.
"What's the point now?" she says.
I can't argue with that. Quitting would probably kill her faster than smoking for another 20 years. She smokes less than she used to, and actually doesn't smoke around any of us kids or her grandkids. She'll go outside or behind a closed door — and then claim she wasn't smoking.
When my 7-year-old daughter saw her smoking for the first time, she stormed into my bedroom and announced with great indignation, "Grandma Jo-Jo is smoking."
And then: "Are the police going to come?"
The kicker, as mom likes to say, was when she asked me to pick up a pack of cigarettes for her at the corner store. The carton she traveled with had finally run dry.
"Hey, Kris, if I give you a twenty, can you run to the store and get me a pack of cigarettes?"
This was asked while she stood next to the picket fence that wraps around my house, the one she'd spent several days cleaning and painting. My mom can't sit still, so to keep busy, she hand-washed my fence and then painted most of it. And she did it all while I was at work, so each day I returned to see a brighter, cleaner fence.
And yet, all I could think was, Buy cigarettes? In public? I'd rather be caught buying meth at the park.
Truth is, I was stunned. I hadn't bought cigarettes at a store in maybe 15 years. I actually had to think about whether I could even buy them at a store anymore.
I ended up driving to a convenience store in another neighborhood.
Once inside, I scanned the mini-mart aisles to make sure I didn't see any one I knew before approaching the counter. "A pack of Marlboro Lights," I mumbled, while looking intently at my shoes. And then, without anyone asking, I added, "They're for my mom."
The cashier replied, "Nine dollars, please."
"Nine dollars?! When did that happen?" Surely my outrage at the cost of cigarettes proved that I wasn't a smoker, I thought to myself. The cashier only snapped her gum and offered, "Second highest to New York, I believe."
I stuffed the cigs in my bag and drove home, where I handed my mom her cigarettes, enough to last until her flight home the following day.
I kept the change.
Read more of Kristen's stuff at her blog...
News, stories, tips and laughs for moms & dads
A thrill-obsessed subculture claimed another life this week.

A few suggested answers for the diciest questions

Must-haves for every mommy on the road

Here's our list of fifteen moms in the food industry that deserve some recognition.

The site gets high marks for its user-friendly interface and excellent and responsive customer service. And the reviews are also pretty accurate. Compare amenities and prices next to a hotel's in the same area, and you're likely to see Airbnb come out on top.

We captured a frame-by-frame look just for you.

Other moms can be ruthless when it comes to picking apart your parenting choices. From dissing your decision to go back to work to criticizing when you started baby on solids, here are the most ridiculous comments moms have heard. Bonus, we've got just the right way to respond to the haters! You're welcome.

Nope, you don't have to spend the next nine months in black elastic-waist pants and oversize sweaters. And you don't have to shell out a fortune on your "temporary" wardrobe either. Check out these stylish and affordable maternity clothes.

Because society crumbles without us

Another kid figured out how to get into a claw machine.

As a new mom, you've recently discovered there are many things you can live without—sleep and modesty being chief among them. But what can't you live without? Seasoned moms share their Top 10 list for how to survive the early months of motherhood.

Here are our experts' best tips for how to be a positive role model for your kids so that they grow up healthy, strong and confident about the way they look.