The uppers & downers of parenting
(or, coffee and wine)
I am a drug addict. I use uppers and downers.
But only to make me a better parent. 
I never drank coffee before I had kids. We didn't even own a coffee maker. 
Back in those days, I looked down upon anyone who needed coffee in the morning. The more they required it the less I thought of them. They were weak. Slaves to the bean. Didn't they know it is a drug they are addicted to? Just stop drinking that cr*p and then you won't need it. 
Then I had two kids. 
Kids wake up with energy. Kids wake up with loudness.
Kids wake up too damn early.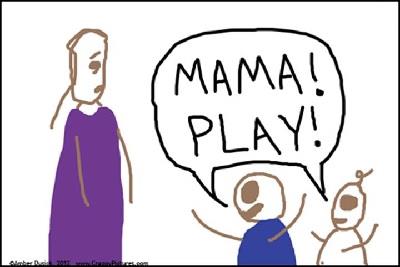 No I will not play with you. Go away. I need coffee.  
After coffee: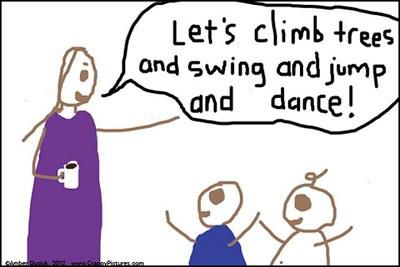 I don't need it. But they need me to have it. 
I'll stop drinking it just as soon as they stop waking me up before the rooster crows.
(We don't actually have a rooster. Did you think we did when I wrote that? That would be cool. Maybe I should take this out and let you think we have a rooster.) 
So that is my little helper pick-me-upper in the morning.
And then there is the evening.
Sometimes, after an especially rough day, I'm stressed out at night. 
Everything sets me on edge. I'm a bundle of nervous thoughts.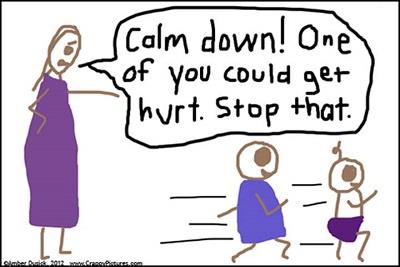 Go to bed. I can't handle one more minute of this parenting thing. I have to do this again tomorrow! How can I handle another day like this one? Nobody is listening to me! 
But then my husband hands me a glass of wine.
After wine: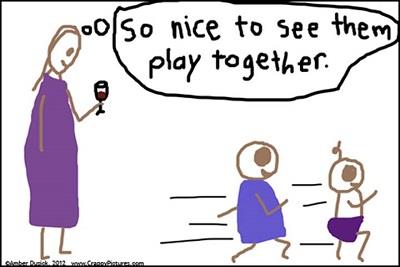 Again, I don't need it. But they need me to have it.
So that is my occasional little calm-me-downer in the evening.
Coffee & wine. My unsung parenting tools.
Blah blah blah, yes alcoholism sucks, blah blah blah, notice I said occasional, blah blah blah, did you know that judgmental people are ugly, blah blah blah. 
Eating entire pints of ice cream is another favorite unsung parenting tool of mine. As is sneaking chocolate. And snorting huge piles of cocaine. 
Just kidding about that last one. 
Amber Dusick writes and illustrates the blog Crappy Pictures , drinks coffee out of this mug and is celebrating her new book Parenting: Illustrated with Crappy Pictures with a glass of wine. But not always at the same time.  

More from Mom to Mom:
Worst end of school mom ever
When I stopped yelling at my kids
Want to contribute a blog? Email us
News, stories, tips and laughs for moms & dads
Transform the fall vegetable into cool decor pieces.

Put together these creative, but simple, Halloween looks for your youngsters.

We know you're documenting just about every move baby makes. (Do you even have any memory left on your phone? We didn't think so.) These tips from professional photographers can help you perfect your pics.

These six on-trend ideas will make baby's room your new favorite place to hang out.

Baby probably won't remember his first birthday party, but that doesn't mean you can't go all out (after all, parents need to celebrate making it through this first year, right?). These fun, colorful themes take planning to the next level.

See what celebrities who had problems conceiving have to say.

You'll be hearing a lot of advice and opinions. Some of it will be really helpful and some will be just plain wrong. Here are the most common things people say about babies that aren't true.

A new dad finds an Epcot Center's worth of innovation after expecting none at all.

The dog days of summer may be well behind us, but that doesn't mean it's time to pack in the outdoor adventures quite yet.

Protect yourself and your family with these ingenious gizmos and smartphone apps.

Make sure your go-to gadgets are as cute as your style, with these trendy tech finds!

Oh, how the times have changed...