The 10 phases of a 10-minute shower with a baby at home
New moms, you're not alone...
MINUTE ONE:
You see the baby playing happily on his own and decide he will be just fine if you take a ten minute shower. You go to the bathroom and undress.
MINUTE TWO:
You get nervous the baby will not be fine and decide to put the baby in his crib instead of letting him play freely on the floor. You run around the house collecting safe toys to put in the crib to keep him occupied. Have I mentioned you are running around your house completely naked?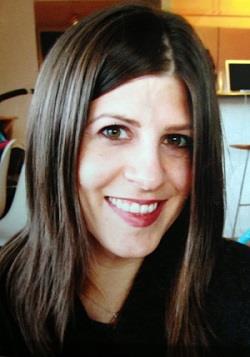 MINUTE THREE:
You get in the shower. You allow yourself to appreciate the warm cleansing water.
MINUTE FOUR:
The baby starts crying. Oh no, you haven't even shampooed yet! You shampoo as quickly as possible. You wash your body at lightning speed. The baby's crying gets louder. What about conditioner? Do you have time for conditioner?? The baby's crying escalates to unbearable levels. You must get out as soon as possible. Wait! Have you shampooed yet? YOU CAN'T REMEMBER!!! You try to recount the order of showering events— first you got into the shower, then you felt the warm cleansing water, then the baby started crying— CR*P! THE BABY IS STILL CRYING! You'll just have to skip the shampoo regardless of whether you have shampooed already! 
MINUTE FIVE:
Baby is crying even louder!!! Why did you decide to shave under your arms? What a selfish thing to do! You must be a horrible mother! OH MY GOD THE BABY MUST THINK HE HAS BEEN ABANDONED AND THIS TEN MINUTE SHOWER IS GOING TO RUIN HIM FOR LIFE!!
MINUTE SIX:
The baby stops crying. Oh thank God. Time to condition.
More from MSN Mom to Mom: 10 things moms do at Target
MINUTE SEVEN:
Why is the baby being so quiet??? Something must be wrong. You shout in the baby's direction. "BABY!!!!!! ARE YOU OKAY?????" The baby doesn't answer you. He's obviously not okay. He is never this quiet. What toys did I put in there with him? Are they all made from breathable materials? Any choking hazards??? Perhaps he shimmied himself into a corner. Oh no. He's stuck in the crib slats. He's so hurt he can't even cry. OH MY GOD SOMETHING HAS HAPPENED TO MY BABY!!!!
MINUTE EIGHT:
The baby starts crying again. OH THANK GOD.
MINUTE NINE:
You emerge from the shower, naked and wet. You grab a towel and throw it around your head in the worst after-shower turban ever. You run to the baby, nearly slipping on the bathroom floor. You scoop him up in your arms. "OH SWEETIE! ARE YOU OKAAAAAAAAYYYYY?????​? I'M SO SORRY!!!!!! I'LL NEVER SHOWER AGAIN!!!!!"
MINUTE TEN:
Cr*p. Is that still conditioner in my hair?
We're thrilled to feature the fabulous Ilana Wiles, who runs the popular blog mommyshorts.com - find more of her on Facebook, too. Want to contribute to Mom to Mom on MSN? Email your submissions to the editor...
More from Mommyshorts.com
28 Examples of Crap Husbands Pull While Their Wives are in Labor
The Letter I Wish My Three-year-old Would Give Me
Potty Training: Waiting Paid Off Big Time
Calculate Your Age in Mom Years
Epic Baby Hair: The 12 Finalists
News, stories, tips and laughs for moms & dads
What are we teaching our children when we focus on their achievements rather than their kindness?

Discover the seemingly insignificant things that can affect your chances of getting pregnant.

A thrill-obsessed subculture claimed another life this week.

A few suggested answers for the diciest questions

Must-haves for every mommy on the road

Here's our list of fifteen moms in the food industry that deserve some recognition.

The site gets high marks for its user-friendly interface and excellent and responsive customer service. And the reviews are also pretty accurate. Compare amenities and prices next to a hotel's in the same area, and you're likely to see Airbnb come out on top.

We captured a frame-by-frame look just for you.

Other moms can be ruthless when it comes to picking apart your parenting choices. From dissing your decision to go back to work to criticizing when you started baby on solids, here are the most ridiculous comments moms have heard. Bonus, we've got just the right way to respond to the haters! You're welcome.

Nope, you don't have to spend the next nine months in black elastic-waist pants and oversize sweaters. And you don't have to shell out a fortune on your "temporary" wardrobe either. Check out these stylish and affordable maternity clothes.

Because society crumbles without us

Another kid figured out how to get into a claw machine.