The 10 phases of a 10-minute shower with a baby at home
New moms, you're not alone...
MINUTE ONE:
You see the baby playing happily on his own and decide he will be just fine if you take a ten minute shower. You go to the bathroom and undress.
MINUTE TWO:
You get nervous the baby will not be fine and decide to put the baby in his crib instead of letting him play freely on the floor. You run around the house collecting safe toys to put in the crib to keep him occupied. Have I mentioned you are running around your house completely naked?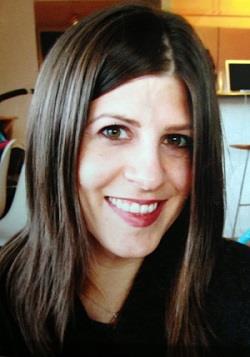 MINUTE THREE:
You get in the shower. You allow yourself to appreciate the warm cleansing water.
MINUTE FOUR:
The baby starts crying. Oh no, you haven't even shampooed yet! You shampoo as quickly as possible. You wash your body at lightning speed. The baby's crying gets louder. What about conditioner? Do you have time for conditioner?? The baby's crying escalates to unbearable levels. You must get out as soon as possible. Wait! Have you shampooed yet? YOU CAN'T REMEMBER!!! You try to recount the order of showering events— first you got into the shower, then you felt the warm cleansing water, then the baby started crying— CR*P! THE BABY IS STILL CRYING! You'll just have to skip the shampoo regardless of whether you have shampooed already! 
MINUTE FIVE:
Baby is crying even louder!!! Why did you decide to shave under your arms? What a selfish thing to do! You must be a horrible mother! OH MY GOD THE BABY MUST THINK HE HAS BEEN ABANDONED AND THIS TEN MINUTE SHOWER IS GOING TO RUIN HIM FOR LIFE!!
MINUTE SIX:
The baby stops crying. Oh thank God. Time to condition.
More from MSN Mom to Mom: 10 things moms do at Target
MINUTE SEVEN:
Why is the baby being so quiet??? Something must be wrong. You shout in the baby's direction. "BABY!!!!!! ARE YOU OKAY?????" The baby doesn't answer you. He's obviously not okay. He is never this quiet. What toys did I put in there with him? Are they all made from breathable materials? Any choking hazards??? Perhaps he shimmied himself into a corner. Oh no. He's stuck in the crib slats. He's so hurt he can't even cry. OH MY GOD SOMETHING HAS HAPPENED TO MY BABY!!!!
MINUTE EIGHT:
The baby starts crying again. OH THANK GOD.
MINUTE NINE:
You emerge from the shower, naked and wet. You grab a towel and throw it around your head in the worst after-shower turban ever. You run to the baby, nearly slipping on the bathroom floor. You scoop him up in your arms. "OH SWEETIE! ARE YOU OKAAAAAAAAYYYYY?????​? I'M SO SORRY!!!!!! I'LL NEVER SHOWER AGAIN!!!!!"
MINUTE TEN:
Cr*p. Is that still conditioner in my hair?
We're thrilled to feature the fabulous Ilana Wiles, who runs the popular blog mommyshorts.com - find more of her on Facebook, too. Want to contribute to Mom to Mom on MSN? Email your submissions to the editor...
More from Mommyshorts.com
28 Examples of Crap Husbands Pull While Their Wives are in Labor
The Letter I Wish My Three-year-old Would Give Me
Potty Training: Waiting Paid Off Big Time
Calculate Your Age in Mom Years
Epic Baby Hair: The 12 Finalists
News, stories, tips and laughs for moms & dads
Make sure your go-to gadgets are as cute as your style, with these trendy tech finds!

Oh, how the times have changed...

Get ready to hit the mall! Check out the hottest back-to-school trends—and get ready to make a major style statement this year.

Unique, or downright strange?

This is Kevin Droniak and his grandma. They're besties, they're awesome and they're YouTube stars.

It can be difficult to entice little ones to eat anything at all, let alone to devour a healthy plate. But feeding your kids nutritious snacks after school just got way easier, thanks to these adorably clever and cute snack ideas! For more smart and fun ways to get your kids to enjoy healthful and delicious foods, try one of these amazingly artsy lunch ideas.

Through a tonsillectomy all the way to brain surgery, my mother deserves some recognition. She's my spine, my birthday shadow, my BFF, my thunder buddy, so Mommy, thank you.

My son needs me, as much as yours needs you. Sadly, my son needs me more. He needs someone to have his back, when it seems that the police, the men he'd wave to with excitement as a little boy, see him as a being worthy only of prison or death.

If you know someone who has adopted and have made some of these comments, don't fret... now you know!

"Because you shine from within," I said, touching my finger to her heart. "Not everybody sees it, but I do. I see it. And my job is to protect that light. So when people say mean comments that squelch that light, I want you to tell me. I will protect your light by listening and loving you, my brave, courageous, and unique little firefly."

Studies have shown that it helps, top education officials have recommended it, and now doctors are officially saying the same.

I may have accidentally dropped you a few times, forgotten to document your first fart, let a little pee fly and dressed you like an idiot, but I have also loved you with every piece of me, and you will never hear an apology for that.