10 ways to celebrate solo moms on Father's Day
Dads deserve the glory today, but don't forget moms raising kids alone
Whether she's military wife with her husband deployed, or a mom without a partner for any number of reasons, solo moms deserve to be celebrated this Father's Day, too. Here are 10 things you can do to make a solo mom's day:
10. Ok, I know this is crazy-talk, but instead of texting her, give her a call just to say hi and let her drone on about whatever she wants. She'd love an ear that belongs to someone other than a 2-year old...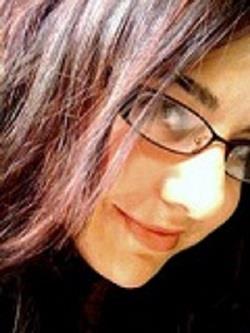 9. Ask her if she's doing something different with her skincare routine - she looks so young and radiant lately!
8. Offer to take her kids for just a couple of hours - long enough for her to enjoy a leisurely bath with a great book, take herself out for a manicure, or however she wants to spend some 'me time.'
More on MSN: What dads wish their partners knew
7. Is she a military wife? Find a cute photo you might've taken of her with her husband and frame it for her.
6. Go on Facebook and 'like' a photo of her kids she posts today. Better yet, comment on how great her kids are.
5. Is she on Twitter? Mention her in a post and tag it #fabumom
4. Post a really flattering photo of her on your Facebook page and share your appreciation of her general awesomeness. Emphasis on flattering photo here, people.
3. Are your kids friends with her kids? Ask them all to come over for a playdate. Supply chocolate cake. For the mom.
2. Plant flowers in her yard. Trust me, she wishes she had the time to do it herself.
1. Leave some brownies at her doorstep. Or a bottle of wine. Or brownies AND a bottle of wine. Yeah, leave both.
Want more Mom to Mom? Try these:
I'm a stay-home mom with a nanny - don't judge
Worst 'end of school' mom ever
The perks of autism
What happened when I stopped yelling
10 things moms do at Target
News, stories, tips and laughs for moms & dads
You're cold-hearted? We'll take care of that for you...read on.

This kid despises poetry and he's not afraid to let you know.

I used to be one of those moms who thought, 'who on earth would bring their child to an event like that?' and then I had a son. Here's why you might become a convert, too.

Take a look at your house for these telltale signs that a cat is running the show.

Check out this list of requirements you should meet before getting a new puppy or adult dog.

Virtually everything you need to know about relationships, you learned in nursery school: Treat people as you want to be treated, clean up after yourself, and don't be a know-it-all.

Here are our experts' best tips for how to be a positive role model for your kids so that they grow up healthy, strong and confident about the way they look.

Much like their famous owners, these pooches live a fabulous life. Some are rescues, others purebred, but one thing is certain – these dogs play an important part in their famous parents' lives. Can you guess who owns each of these dogs?

We captured a frame-by-frame look just for you.

Two controversial science projects resembled weapons, school officials said.

Make the most of the summer with these family-oriented activities!