10 ways to celebrate solo moms on Father's Day
Dads deserve the glory today, but don't forget moms raising kids alone
Whether she's military wife with her husband deployed, or a mom without a partner for any number of reasons, solo moms deserve to be celebrated this Father's Day, too. Here are 10 things you can do to make a solo mom's day:
10. Ok, I know this is crazy-talk, but instead of texting her, give her a call just to say hi and let her drone on about whatever she wants. She'd love an ear that belongs to someone other than a 2-year old...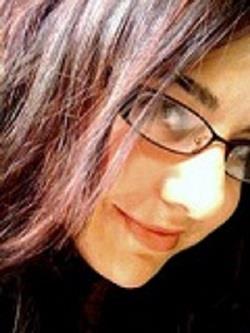 9. Ask her if she's doing something different with her skincare routine - she looks so young and radiant lately!
8. Offer to take her kids for just a couple of hours - long enough for her to enjoy a leisurely bath with a great book, take herself out for a manicure, or however she wants to spend some 'me time.'
More on MSN: What dads wish their partners knew
7. Is she a military wife? Find a cute photo you might've taken of her with her husband and frame it for her.
6. Go on Facebook and 'like' a photo of her kids she posts today. Better yet, comment on how great her kids are.
5. Is she on Twitter? Mention her in a post and tag it #fabumom
4. Post a really flattering photo of her on your Facebook page and share your appreciation of her general awesomeness. Emphasis on flattering photo here, people.
3. Are your kids friends with her kids? Ask them all to come over for a playdate. Supply chocolate cake. For the mom.
2. Plant flowers in her yard. Trust me, she wishes she had the time to do it herself.
1. Leave some brownies at her doorstep. Or a bottle of wine. Or brownies AND a bottle of wine. Yeah, leave both.
Want more Mom to Mom? Try these:
I'm a stay-home mom with a nanny - don't judge
Worst 'end of school' mom ever
The perks of autism
What happened when I stopped yelling
10 things moms do at Target
News, stories, tips and laughs for moms & dads
Find out which classroom supplies and dorm-room buys you don't need to spend a fortune on

4 steps for raising a child who doesn't feel emotionally stranded.

Any of these sound familiar?

Fire challenge involves pouring alcohol on one's chest and lighting it

A coincidence after the furlough?

Helpful tips for easing first day jitters.

Getting ready for fall has never been more fun.

Great reads for the back-to-school mindset.

Remember the concept of weekends being a time for rest, relaxation, and togetherness? No? Us either. Between soccer games, playdates, dragging your kids to see the new exhibition at the local children's museum, and we need to pick up a gift for that birthday party that starts in . . . 20 minutes, juggling a busy family's weekend schedule can be more stressful than a weekday. While we know it's simply not realistic to cancel all your plans and obligations moving forward, clearing the calendar for just one weekend can be just the refresher that your family's craving. Here's why.

You just had a baby? You're a superstar! All those diapers, all that spit up, and you're makin' magic happen. But you're also likely tired - really tired - and busy (so, so busy). Taking time for yourself might seem like an indulgence but a happy mom makes for a happy baby. Here are 7 things you should definitely do to keep your sanity intact and your spirit high. <more, below>

Summertime is on, and the kids are out of school. Every mom knows that for these three months it's more important than ever to keep the kids busy. But you don't have to schedule your life away with camps, or drop a bundle on activities and games that come in a box. You can make your own fun, and even include the kids in the prep, with some simple, inexpensive DIY crafts that will keep them playing 'til the lightening bugs come out. Make your own fingerpaint, bubbles, and crayons. Create a fort-building kit and superhero capes that will kick their imaginations into overdrive. Here are 10 of our favorite kid-friendly DIY crafts to fuel your summertime fun.