10 ways to celebrate solo moms on Father's Day
Dads deserve the glory today, but don't forget moms raising kids alone
Whether she's military wife with her husband deployed, or a mom without a partner for any number of reasons, solo moms deserve to be celebrated this Father's Day, too. Here are 10 things you can do to make a solo mom's day:
10. Ok, I know this is crazy-talk, but instead of texting her, give her a call just to say hi and let her drone on about whatever she wants. She'd love an ear that belongs to someone other than a 2-year old...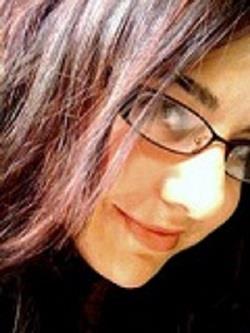 9. Ask her if she's doing something different with her skincare routine - she looks so young and radiant lately!
8. Offer to take her kids for just a couple of hours - long enough for her to enjoy a leisurely bath with a great book, take herself out for a manicure, or however she wants to spend some 'me time.'
More on MSN: What dads wish their partners knew
7. Is she a military wife? Find a cute photo you might've taken of her with her husband and frame it for her.
6. Go on Facebook and 'like' a photo of her kids she posts today. Better yet, comment on how great her kids are.
5. Is she on Twitter? Mention her in a post and tag it #fabumom
4. Post a really flattering photo of her on your Facebook page and share your appreciation of her general awesomeness. Emphasis on flattering photo here, people.
3. Are your kids friends with her kids? Ask them all to come over for a playdate. Supply chocolate cake. For the mom.
2. Plant flowers in her yard. Trust me, she wishes she had the time to do it herself.
1. Leave some brownies at her doorstep. Or a bottle of wine. Or brownies AND a bottle of wine. Yeah, leave both.
Want more Mom to Mom? Try these:
I'm a stay-home mom with a nanny - don't judge
Worst 'end of school' mom ever
The perks of autism
What happened when I stopped yelling
10 things moms do at Target
News, stories, tips and laughs for moms & dads
Transform the fall vegetable into cool decor pieces.

Put together these creative, but simple, Halloween looks for your youngsters.

We know you're documenting just about every move baby makes. (Do you even have any memory left on your phone? We didn't think so.) These tips from professional photographers can help you perfect your pics.

These six on-trend ideas will make baby's room your new favorite place to hang out.

Baby probably won't remember his first birthday party, but that doesn't mean you can't go all out (after all, parents need to celebrate making it through this first year, right?). These fun, colorful themes take planning to the next level.

See what celebrities who had problems conceiving have to say.

You'll be hearing a lot of advice and opinions. Some of it will be really helpful and some will be just plain wrong. Here are the most common things people say about babies that aren't true.

A new dad finds an Epcot Center's worth of innovation after expecting none at all.

The dog days of summer may be well behind us, but that doesn't mean it's time to pack in the outdoor adventures quite yet.

Protect yourself and your family with these ingenious gizmos and smartphone apps.

Make sure your go-to gadgets are as cute as your style, with these trendy tech finds!

Oh, how the times have changed...