10 things moms do at Target
Just admit it, you do too
10. Circle the lot 4 times looking for a better parking spot. Feel misplaced sense of pride when finding a spot 2 spaces closer than the one you spied when you arrived 12 minutes ago.
9. Upon entrance, make a beeline directly to the in-store Starbucks. Do not pass go, do not collect $200. Instead, *spend* $200 buying a tall latte for yourself and a milk box and bag of Cheddar Bunnies for the kidlette.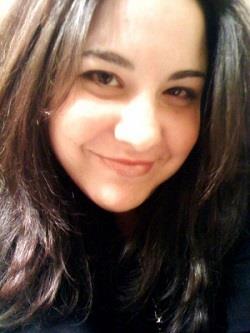 8. Head to clothing section. Consider a cute peplum top in slimming black, while kid complains in cart about how long it's taking to get to the toy section. Put peplum top into cart and hope it achieves its purpose in your wardrobe: to stylishly camouflage belly flab.
7. Set latte down in cart while contemplating new workout gear that will be worn for sitting on the couch. Sigh when kid spills latte with leg. Search for paper towels to no avail. 'Mop' up latte with Old Navy receipt found in handbag.
6. Arrive at toy section. Child wants 3 new Hot Wheels trucks. Enter into lengthy in-aisle discussion with child about how they need to appreciate the things they have and enjoy what they already own. Revel in glory from respected glances via other Hot Wheels Aisle Moms clearly struggling with same issue. Settle on one new truck for child, feel accomplished and await Good Mom Award or sash of some stripe.
5. Feel very frugal buying dog food on sale, even though it's only $.15 cheaper than normal. Put another bag into cart. Contemplate emailing TLC to be featured on Extreme Couponers because obviously this is talent, people.
4. Find food section. Add the following: fruit chews, potato chips, Cheez-its, granola bars, peanut butter, frozen waffles, giant bag of mandarin oranges. Every. Time.
3. Browse housewares section for no apparent reason. Realize you really need an owl candle. And a citrus scented home fragrance diffuser. And that white lacquered tray.
2. Look at contents of cart. Experience momentary guilt about home décor purchases. Remove peplum shirt and set next to stackable crates. Consider buying a stackable crate.
1. Check out at the register. Feel simultaneously proud and horrified that you're spending $148. Realize your kid is still holding the Hot Wheels truck. Make that $152.
Want to contribute to Mom to Mom? Email the editor
More from Mom to Mom:
I'm a stay-home mom with a nanny - don't judge
Worst 'end of school' mom ever
The perks of autism
What happened when I stopped yelling
News, stories, tips and laughs for moms & dads
4 steps for raising a child who doesn't feel emotionally stranded.

Any of these sound familiar?

Fire challenge involves pouring alcohol on one's chest and lighting it

A coincidence after the furlough?

Helpful tips for easing first day jitters.

Getting ready for fall has never been more fun.

Great reads for the back-to-school mindset.

Remember the concept of weekends being a time for rest, relaxation, and togetherness? No? Us either. Between soccer games, playdates, dragging your kids to see the new exhibition at the local children's museum, and we need to pick up a gift for that birthday party that starts in . . . 20 minutes, juggling a busy family's weekend schedule can be more stressful than a weekday. While we know it's simply not realistic to cancel all your plans and obligations moving forward, clearing the calendar for just one weekend can be just the refresher that your family's craving. Here's why.

You just had a baby? You're a superstar! All those diapers, all that spit up, and you're makin' magic happen. But you're also likely tired - really tired - and busy (so, so busy). Taking time for yourself might seem like an indulgence but a happy mom makes for a happy baby. Here are 7 things you should definitely do to keep your sanity intact and your spirit high. <more, below>

Summertime is on, and the kids are out of school. Every mom knows that for these three months it's more important than ever to keep the kids busy. But you don't have to schedule your life away with camps, or drop a bundle on activities and games that come in a box. You can make your own fun, and even include the kids in the prep, with some simple, inexpensive DIY crafts that will keep them playing 'til the lightening bugs come out. Make your own fingerpaint, bubbles, and crayons. Create a fort-building kit and superhero capes that will kick their imaginations into overdrive. Here are 10 of our favorite kid-friendly DIY crafts to fuel your summertime fun.

Let these DIY dog bed projects be your inspiration and within a single weekend, you can construct something that really makes Rex feel like a king.