'I can't afford to be a working mom'
Childcare costs meant that I would actually lose money by working.
By Colleen Durno, as told to Elizabeth Jenkins     
Before I had kids, my days looked like this: up at 6:30 and out the door for a 30-minute run, followed by sit-ups, an energizing shower, and catching up on the Today show while getting dressed.
Bing: The organized mom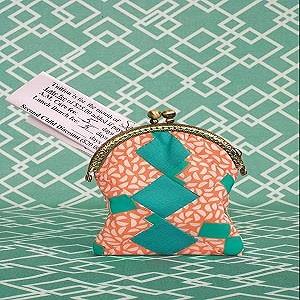 I made sure I had on makeup and heels, all before heading off to work at a job I loved with an investment firm. Now? I'm up at 5:00 with our 2-year-old twins and 6-month-old baby, changing diapers, offering bottles, playthings, and breakfast. No more morning runs, no more morning showers, and forget heels: These days I throw on sweatpants and make myself a cup of instant coffee to wake up!
More from MSN Living: Inexpensive, fun stuff to do with your kids
My profession required me to solve analytical problems. I always tried to go above and beyond, and yet I was never this tired. Motherhood is a different type of job. And the craziest part is, I can't even afford to go back to work.
I quit when the twins were born, and I remember thinking I would be a stay-at-home mom for a couple of years and then resume my career. I was nervous about it, but working just didn't make financial sense. More than 80 percent of what I was making would have gone toward our childcare costs. What happened next? A big surprise: Despite being told by my ob-gyn that I could not get pregnant again without fertility treatment due to my diminished ovarian reserves, I did.
More from MSN Living: 30+ best apps for kids
Before I found out I was expecting, I had spoken to my boss about coming back to work in a new, higher-paying position. Had I taken it, working would have made more sense financially. But I took myself out of the running when I realized that having three children in daycare or with a nanny meant I'd actually lose money by working. The fact that we live in Boston, one of the nation's most expensive cities for childcare, doesn't help matters, but we love the culture and the people here too much to leave.
I'd be lying if I didn't say that I miss having my own money. Giving up that autonomy was hard! I have returned to the status of "dependent" on someone else's tax return. Before I quit my job, I hadn't been on a budget in many years. If I wanted to get my hair done or go on a shopping spree at Target, I could do just that. Now, my husband, Matt, and I decide on a certain amount of money I can spend on essentials each month, and if I need to go beyond that amount, we have a discussion about it. I feel like a teenager again when I have to ask to buy certain items like a new shirt or item for the house. Matt and I also talk about money a lot now, which we never did before. I'm lucky and it hasn't caused any major disagreements, but it does add a level of stress to our lives that is new to our relationship.
More from MSN Living: 15 incredible baby nurseries
While some days still feel chaotic, I'm able to use the skills I learned at work -- organization, planning, and time management -- every day (somebody has to prep bottles and snacks in advance, as well as be quick on her feet). I now think of myself as the CEO of our house, which is my best work title yet.
More from Parenting
News, stories, tips and laughs for moms & dads
Find out which classroom supplies and dorm-room buys you don't need to spend a fortune on

4 steps for raising a child who doesn't feel emotionally stranded.

Any of these sound familiar?

Fire challenge involves pouring alcohol on one's chest and lighting it

A coincidence after the furlough?

Helpful tips for easing first day jitters.

Getting ready for fall has never been more fun.

Great reads for the back-to-school mindset.

Remember the concept of weekends being a time for rest, relaxation, and togetherness? No? Us either. Between soccer games, playdates, dragging your kids to see the new exhibition at the local children's museum, and we need to pick up a gift for that birthday party that starts in . . . 20 minutes, juggling a busy family's weekend schedule can be more stressful than a weekday. While we know it's simply not realistic to cancel all your plans and obligations moving forward, clearing the calendar for just one weekend can be just the refresher that your family's craving. Here's why.

You just had a baby? You're a superstar! All those diapers, all that spit up, and you're makin' magic happen. But you're also likely tired - really tired - and busy (so, so busy). Taking time for yourself might seem like an indulgence but a happy mom makes for a happy baby. Here are 7 things you should definitely do to keep your sanity intact and your spirit high. <more, below>

Summertime is on, and the kids are out of school. Every mom knows that for these three months it's more important than ever to keep the kids busy. But you don't have to schedule your life away with camps, or drop a bundle on activities and games that come in a box. You can make your own fun, and even include the kids in the prep, with some simple, inexpensive DIY crafts that will keep them playing 'til the lightening bugs come out. Make your own fingerpaint, bubbles, and crayons. Create a fort-building kit and superhero capes that will kick their imaginations into overdrive. Here are 10 of our favorite kid-friendly DIY crafts to fuel your summertime fun.