'I can't afford to be a working mom'
Childcare costs meant that I would actually lose money by working.
By Colleen Durno, as told to Elizabeth Jenkins     
Before I had kids, my days looked like this: up at 6:30 and out the door for a 30-minute run, followed by sit-ups, an energizing shower, and catching up on the Today show while getting dressed.
Bing: The organized mom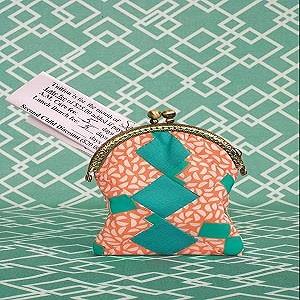 I made sure I had on makeup and heels, all before heading off to work at a job I loved with an investment firm. Now? I'm up at 5:00 with our 2-year-old twins and 6-month-old baby, changing diapers, offering bottles, playthings, and breakfast. No more morning runs, no more morning showers, and forget heels: These days I throw on sweatpants and make myself a cup of instant coffee to wake up!
More from MSN Living: Inexpensive, fun stuff to do with your kids
My profession required me to solve analytical problems. I always tried to go above and beyond, and yet I was never this tired. Motherhood is a different type of job. And the craziest part is, I can't even afford to go back to work.
I quit when the twins were born, and I remember thinking I would be a stay-at-home mom for a couple of years and then resume my career. I was nervous about it, but working just didn't make financial sense. More than 80 percent of what I was making would have gone toward our childcare costs. What happened next? A big surprise: Despite being told by my ob-gyn that I could not get pregnant again without fertility treatment due to my diminished ovarian reserves, I did.
More from MSN Living: 30+ best apps for kids
Before I found out I was expecting, I had spoken to my boss about coming back to work in a new, higher-paying position. Had I taken it, working would have made more sense financially. But I took myself out of the running when I realized that having three children in daycare or with a nanny meant I'd actually lose money by working. The fact that we live in Boston, one of the nation's most expensive cities for childcare, doesn't help matters, but we love the culture and the people here too much to leave.
I'd be lying if I didn't say that I miss having my own money. Giving up that autonomy was hard! I have returned to the status of "dependent" on someone else's tax return. Before I quit my job, I hadn't been on a budget in many years. If I wanted to get my hair done or go on a shopping spree at Target, I could do just that. Now, my husband, Matt, and I decide on a certain amount of money I can spend on essentials each month, and if I need to go beyond that amount, we have a discussion about it. I feel like a teenager again when I have to ask to buy certain items like a new shirt or item for the house. Matt and I also talk about money a lot now, which we never did before. I'm lucky and it hasn't caused any major disagreements, but it does add a level of stress to our lives that is new to our relationship.
More from MSN Living: 15 incredible baby nurseries
While some days still feel chaotic, I'm able to use the skills I learned at work -- organization, planning, and time management -- every day (somebody has to prep bottles and snacks in advance, as well as be quick on her feet). I now think of myself as the CEO of our house, which is my best work title yet.
More from Parenting
News, stories, tips and laughs for moms & dads
Two sociologists have found that parents who have daughters are more inclined to support the GOP and turn a cold shoulder to Democrats.

The experts at Nameberry.com predict what will be big in baby-naming next year

Famed event-planner David Stark shared tips for making chic holiday decorations using items you already have around the house. Take a look!

Sociologist Karen Z. Kramer found that over the past decade more than 550,000 men were stay-at-home fathers, which is about 3.5 percent of the married with kids population.

Ben Miller celebrates his wife's birthday and the anniversary of the day their premature son Ward Miles came home for good with a video documenting his first year.

Adopting an animal is a major commitment. Yet all too often people put more effort into researching what kind of car to get than the type of pet that would best fit their lifestyle.

'Tis the season to send out holiday greeting cards to all your friends and family. But, as our friends at Awkward Family Pet Photos know, not all holiday snapshots are the same. Some are just plain kooky — especially when pets are included. So with good tidings and great cheer, here are 10 wacky holiday animal portraits that are sure to make you laugh out loud and get you in the holiday spirit. And possibly make you think twice about dressing up the family cat this year.

King of the jungle? Nah, it's just a labradoodle!

Side-by-side images of adorable babies and their celebrity doppelgängers

Do you have a finicky furry friend on your holiday gift list this year? You're in luck! We've rounded up the coolest cat-approved products to bring you purrfect gift ideas for every kind of cat -- from the curious kitten to the most refined feline. Any one of these special gifts could make your resident kitty purr with pleasure and maybe, just maybe, like the present this year even more than the box and wrapping paper it came in!

Plus, puppy names to watch

This holiday season's hottest toy has yet to be revealed, but more often than not, the best gifts are the ones kids don't even know to ask for. So this year, surprise your kids with unique presents under the tree, and watch as their eyes light up when they unwrap them. From space-age sand to a DIY race track, these out-of-the-box gift ideas will provide some serious shopping inspiration. Click through the slideshow above for all our favorite picks.