'I can't afford to be a working mom'
Childcare costs meant that I would actually lose money by working.
By Colleen Durno, as told to Elizabeth Jenkins     
Before I had kids, my days looked like this: up at 6:30 and out the door for a 30-minute run, followed by sit-ups, an energizing shower, and catching up on the Today show while getting dressed.
Bing: The organized mom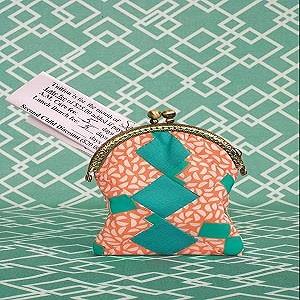 I made sure I had on makeup and heels, all before heading off to work at a job I loved with an investment firm. Now? I'm up at 5:00 with our 2-year-old twins and 6-month-old baby, changing diapers, offering bottles, playthings, and breakfast. No more morning runs, no more morning showers, and forget heels: These days I throw on sweatpants and make myself a cup of instant coffee to wake up!
More from MSN Living: Inexpensive, fun stuff to do with your kids
My profession required me to solve analytical problems. I always tried to go above and beyond, and yet I was never this tired. Motherhood is a different type of job. And the craziest part is, I can't even afford to go back to work.
I quit when the twins were born, and I remember thinking I would be a stay-at-home mom for a couple of years and then resume my career. I was nervous about it, but working just didn't make financial sense. More than 80 percent of what I was making would have gone toward our childcare costs. What happened next? A big surprise: Despite being told by my ob-gyn that I could not get pregnant again without fertility treatment due to my diminished ovarian reserves, I did.
More from MSN Living: 30+ best apps for kids
Before I found out I was expecting, I had spoken to my boss about coming back to work in a new, higher-paying position. Had I taken it, working would have made more sense financially. But I took myself out of the running when I realized that having three children in daycare or with a nanny meant I'd actually lose money by working. The fact that we live in Boston, one of the nation's most expensive cities for childcare, doesn't help matters, but we love the culture and the people here too much to leave.
I'd be lying if I didn't say that I miss having my own money. Giving up that autonomy was hard! I have returned to the status of "dependent" on someone else's tax return. Before I quit my job, I hadn't been on a budget in many years. If I wanted to get my hair done or go on a shopping spree at Target, I could do just that. Now, my husband, Matt, and I decide on a certain amount of money I can spend on essentials each month, and if I need to go beyond that amount, we have a discussion about it. I feel like a teenager again when I have to ask to buy certain items like a new shirt or item for the house. Matt and I also talk about money a lot now, which we never did before. I'm lucky and it hasn't caused any major disagreements, but it does add a level of stress to our lives that is new to our relationship.
More from MSN Living: 15 incredible baby nurseries
While some days still feel chaotic, I'm able to use the skills I learned at work -- organization, planning, and time management -- every day (somebody has to prep bottles and snacks in advance, as well as be quick on her feet). I now think of myself as the CEO of our house, which is my best work title yet.
More from Parenting
News, stories, tips and laughs for moms & dads
Transform the fall vegetable into cool decor pieces.

Put together these creative, but simple, Halloween looks for your youngsters.

We know you're documenting just about every move baby makes. (Do you even have any memory left on your phone? We didn't think so.) These tips from professional photographers can help you perfect your pics.

These six on-trend ideas will make baby's room your new favorite place to hang out.

Baby probably won't remember his first birthday party, but that doesn't mean you can't go all out (after all, parents need to celebrate making it through this first year, right?). These fun, colorful themes take planning to the next level.

See what celebrities who had problems conceiving have to say.

You'll be hearing a lot of advice and opinions. Some of it will be really helpful and some will be just plain wrong. Here are the most common things people say about babies that aren't true.

A new dad finds an Epcot Center's worth of innovation after expecting none at all.

The dog days of summer may be well behind us, but that doesn't mean it's time to pack in the outdoor adventures quite yet.

Protect yourself and your family with these ingenious gizmos and smartphone apps.

Make sure your go-to gadgets are as cute as your style, with these trendy tech finds!

Oh, how the times have changed...