'I can't afford to be a working mom'
Childcare costs meant that I would actually lose money by working.
By Colleen Durno, as told to Elizabeth Jenkins     
Before I had kids, my days looked like this: up at 6:30 and out the door for a 30-minute run, followed by sit-ups, an energizing shower, and catching up on the Today show while getting dressed.
Bing: The organized mom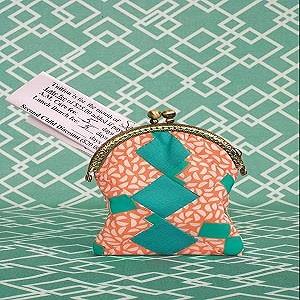 I made sure I had on makeup and heels, all before heading off to work at a job I loved with an investment firm. Now? I'm up at 5:00 with our 2-year-old twins and 6-month-old baby, changing diapers, offering bottles, playthings, and breakfast. No more morning runs, no more morning showers, and forget heels: These days I throw on sweatpants and make myself a cup of instant coffee to wake up!
More from MSN Living: Inexpensive, fun stuff to do with your kids
My profession required me to solve analytical problems. I always tried to go above and beyond, and yet I was never this tired. Motherhood is a different type of job. And the craziest part is, I can't even afford to go back to work.
I quit when the twins were born, and I remember thinking I would be a stay-at-home mom for a couple of years and then resume my career. I was nervous about it, but working just didn't make financial sense. More than 80 percent of what I was making would have gone toward our childcare costs. What happened next? A big surprise: Despite being told by my ob-gyn that I could not get pregnant again without fertility treatment due to my diminished ovarian reserves, I did.
More from MSN Living: 30+ best apps for kids
Before I found out I was expecting, I had spoken to my boss about coming back to work in a new, higher-paying position. Had I taken it, working would have made more sense financially. But I took myself out of the running when I realized that having three children in daycare or with a nanny meant I'd actually lose money by working. The fact that we live in Boston, one of the nation's most expensive cities for childcare, doesn't help matters, but we love the culture and the people here too much to leave.
I'd be lying if I didn't say that I miss having my own money. Giving up that autonomy was hard! I have returned to the status of "dependent" on someone else's tax return. Before I quit my job, I hadn't been on a budget in many years. If I wanted to get my hair done or go on a shopping spree at Target, I could do just that. Now, my husband, Matt, and I decide on a certain amount of money I can spend on essentials each month, and if I need to go beyond that amount, we have a discussion about it. I feel like a teenager again when I have to ask to buy certain items like a new shirt or item for the house. Matt and I also talk about money a lot now, which we never did before. I'm lucky and it hasn't caused any major disagreements, but it does add a level of stress to our lives that is new to our relationship.
More from MSN Living: 15 incredible baby nurseries
While some days still feel chaotic, I'm able to use the skills I learned at work -- organization, planning, and time management -- every day (somebody has to prep bottles and snacks in advance, as well as be quick on her feet). I now think of myself as the CEO of our house, which is my best work title yet.
More from Parenting
News, stories, tips and laughs for moms & dads
A new dad finds an Epcot Center's worth of innovation after expecting none at all.

Alcohol and tattoos are not meant for the pre-teen set

But Debra Harrell now has custody of daughter again

I am probably not the first to tell you this: Kids come with lots of stuff. Even if you try to be as minimal as possible, the little creatures require an awful lot to keep things running smoothly. Here's a master-plan slideshow of ways to cut corners on space in every room to accommodate all the things that come along with kids.

You never know for certain what type of parent you'll be until you've actually become one and your parenting style, as it becomes evident, may surprise you. Here are 4 parenting books to help you figure it all out.

Sunshine! Camping! Pool parties! BBQs! The sunny season is here and to help you make the most of it, we've hand-picked 7 great products to make this summer the best your family has ever had. Click through for our list to inspire your sunny day fun. From our sponsor: Walmart

We all love a picnic. But do one quick search for 'picnic ideas' on Pinterest and you're instantly teleported into a land of overachieving home chefs clearly looking for their big break on Food Network. Well, never mind that, we say. Scratch the 25-ingredient recipes and the incessant trips to the craft store for that perfect tablescape. Here are 5 truly simple picnic ideas that will look great, taste great, and make you feel like the winner you are! From our sponsor: Walmart

Admit it — you do these things, too! And that's OK. But maybe — just maybe — it's time to think about changing things up a little bit, for the sake of your sanity, your relationship with your kids, and because life's too short.

We asked veterinary experts and readers which breeds they think and if it is OK to shave longhaired pets in the summer.

Celeb moms post photos to show off their weight loss, but then they undermine their progress in the captions.

Kriste Lewis was inspired by her kidney disease to try out

Hittin' the road, moms and dads? Plan for these five things to happen...