Murphy's Laws of parenting
So true. So totally true.
1. If you throw something away because your child has not played with it in months, she will ask for it later that same day.
2. If you successfully transfer your sleeping baby all the way from your car to her crib, you will sneeze and wake her up as you tiptoe out the door.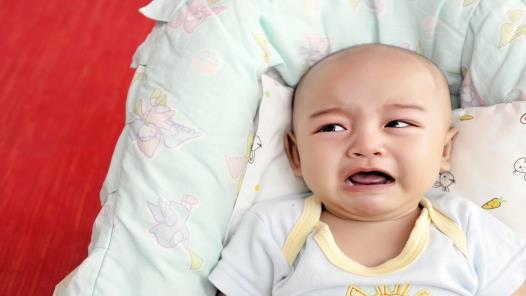 3. If your daughter spent a year begging to take ballet, the day you sign her up for classes and pay the bill, she'll switch her interest to gymnastics.
4. The one time your child asks for broccoli, you won't have any in the house. 
5. If you tell someone your baby is a good napper, she will never nap again.
6. If the baby makes it through an awful tummy bug and you say out loud, "Thank God, it wasn't contagious!," the next day EVERYONE ELSE will get it and then the baby will get it again.
Read more from MommyShorts blogger here
7. The moment you decide to get rid of all your baby related items because you won't be having any more kids, you will instantly become pregnant.
8. If you pack up the entire house to go on a two day trip, you'll forget something really simple. Like diapers.
9. If you buy a new carpet and it sits rolled up in a corner for a month, the day you finally get your husband to move the furniture and lay the thing down, will be the same day your three-year-old spills a canister of glitter.
More: Ridiculous things husbands do while you're in labor
10. The one time you don't ask your kid if she has to go to the bathroom before you leave the house, she'll declare an emergency in front of a McDonald's. You'll think, how gross could it be? THAT GROSS. 
11. The day you dress the baby in her best outfit will be the day she has the MOTHER of all blow-outs.
12. The one time your toddler listens and models your behavior, will be the time you say, "Sh*t! I forgot my keys!"
13. If you spend half the day packing everyone up to go to the zoo, they will all fall asleep by the time you get there.
14. If you somehow manage to make it to work with an outfit free of poop, snot or spit-up, you will spill your own coffee on it as soon as you sit down at your desk.
More: Calculate your age in mom-years
15. If you decide to take a chance by leaving the diaper bag at home for an easy evening stroll with the baby, she won't just need a new diaper. She'll need a whole new outfit.
16. If you lay down the law that bedtime is at 7:30pm, Grammy will make a surprise visit at 7:29. 
17. If you brag to your friends about how much your toddler is talking, when they see her, she will not say a word.
18. The second you decide to take advantage of naptime by stepping into the shower, sitting down to eat or god forbid trying to get some shut-eye yourself, the baby will wake up. EVERY. FREAKIN. TIME.
--------------------​--------------------​-
Thanks to Stephanie for #6 and Ann for #7, who submitted them on the Mommy Shorts Facebook Fanpage. Love this? Check out MommyShorts.com
More from MSN Mom to Mom:
How new moms take showers
Why toddlers and restaurants don't mix
Are you sure you want to delete this comment?
News, stories, tips and laughs for moms & dads
Make the most of the summer with these family-oriented activities!

Here our experts' best tips for how to be a positive role model for your kids so that they grow up healthy, strong and confident about the way they look.

Pets are part of many children's lives. Learn how to help them foster strong, healthy relationships.

It's that time again, parents...

One of our favorite ways to start the day is with a piping hot cup of coffee and a thought-provoking TED talk. In case you'€™re not familiar with the group, TED (which stands for Technology, Entertainment and Design) is a nonprofit organization dedicated to spreading ideas through projects and talks by a diverse group of inspired thinkers - people of all cultures, ages and disciplines. As you can probably guess, listening to these innovators share their ideas is a surefire way to jumpstart your day and get your creative juices flowing. Click through the slideshow above for the eight TED talks every parent needs to see. By Cordelia Tai

Much like their famous owners, these pooches live a fabulous life. Some are rescues, others purebred, but one thing is certain – these dogs play an important part in their famous parents' lives. Can you guess who owns each of these dogs?

If you value the backside of your theater seat and making it to your next paycheck, you may want to stay home

Two controversial science projects resembled weapons, school officials said.

One mom shares how she and her family make the Sedar fun and memorable for all

The threats were in public view on the boy's social media wall.

Sometimes, love isn't enough to save us.

Joe, Kevin, and Nick aren't the only hot bros in Hollywood. Seventeen has uncovered the cutest celebrity siblings!