Why toddlers and restaurants don't mix
I'll say it: if your baby is melting down at Din Tai Fung, please pack your wipes and go
The other day, a colleague and I went out to lunch at our favorite restaurant. It had been a long week full of crazy work stress, and we just needed a precious hour to decompress, chat about our lives and stuff our faces with juicy pork dumplings and garlicky green beans. A few tables over, another group of ladies were doing the same thing. There was just one problem: one of them had brought her toddler.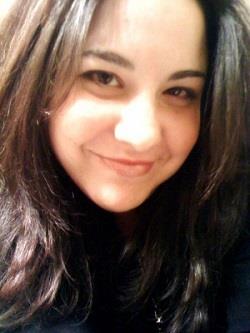 Now, listen - before you bring out the pitchforks, I'm a mom, too, and I've been around the block for awhile now. My daughter is 18 and my son is 7. I remember life as a mom to a toddler and though it was mostly an awesome experience, there were definitely moments when I was frazzled and needing a break and would jump at the chance to connect with my friends over a meal.
I would pack bags of Cheerios, a multitude of Puffs, a Costco-sized crate of organic applesauce. I'd bring every set of BPA-free plastic keys and teething rings, every rattling giraffe. My phone was full of 'educational' apps so I could justify electronically pacifying my kid while SuperWhy taught him to read. I brought enough diapers and wipes to clean an entire daycare full of kids well into the next millennium. I. Was. Prepared.

More from MSN: How to get toddler tantrums under control
Even with all my preparation, if, once at the restaurant, my child simply could not deal, I would leave my money with my friends and I'd hightail it outta there.
This was not the case at Din Tai Fung. I watched as this woman's toddler screeched and screamed her way through an entire meal. I sighed a lot. I was not having a fab time. I wanted to enjoy my meal, too, but I couldn't even hear myself think, let alone what my friend was trying to tell me. And yes, I'm guilty - I gave the disapproving dagger eyes to this poor mom who was probably just really exhausted. However, I'm just gonna say it, Top Chef style: if your little one is melting down in a restaurant, please just pack your wipes and go.
I'm sure there are many who disagree with me. Go ahead, let me have it in the comments below, but I'm sticking to my guns on this one. Find a sitter if you want to enjoy a meal out with your friends - you'll enjoy it more, trust me! Schedule your lunches during a time when your child is well-rested if you must bring them along, but please...if your baby can't hang, it's time to exit stage left and at least let the rest of us enjoy our chicken fried rice.
Hey, moms! Check out more of our new mommy blogs at Mom to Mom:
I'm a stay-home mom with a nanny - don't judge
Worst 'end of school' mom ever
What happened when I stopped yelling
10 things moms do at Target
News, stories, tips and laughs for moms & dads
Transform the fall vegetable into cool decor pieces.

Put together these creative, but simple, Halloween looks for your youngsters.

We know you're documenting just about every move baby makes. (Do you even have any memory left on your phone? We didn't think so.) These tips from professional photographers can help you perfect your pics.

These six on-trend ideas will make baby's room your new favorite place to hang out.

Baby probably won't remember his first birthday party, but that doesn't mean you can't go all out (after all, parents need to celebrate making it through this first year, right?). These fun, colorful themes take planning to the next level.

See what celebrities who had problems conceiving have to say.

You'll be hearing a lot of advice and opinions. Some of it will be really helpful and some will be just plain wrong. Here are the most common things people say about babies that aren't true.

A new dad finds an Epcot Center's worth of innovation after expecting none at all.

The dog days of summer may be well behind us, but that doesn't mean it's time to pack in the outdoor adventures quite yet.

Protect yourself and your family with these ingenious gizmos and smartphone apps.

Make sure your go-to gadgets are as cute as your style, with these trendy tech finds!

Oh, how the times have changed...